Morcha camp spies chance in rival's arrest
R.P. Waiba was arrested on Sunday in a 2017 case and has been sent to judicial custody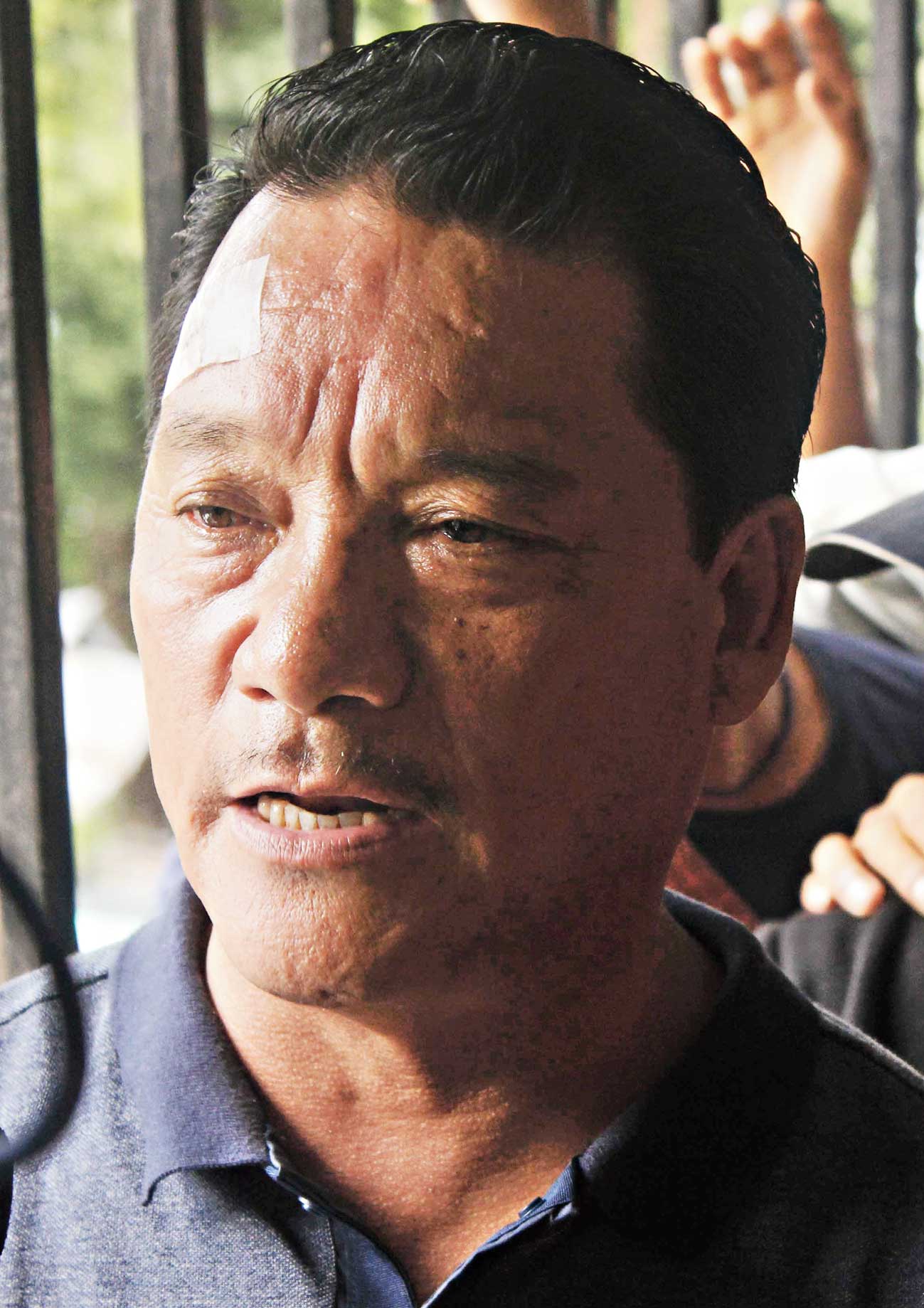 ---
---
A key leader of the Binay Tamang camp of the Gorkha Janmukti Morcha on Tuesday condemned the arrest of a member of the Bimal Gurung faction and the questioning of a GNLF leader, taking many in the Darjeeling hills by surprise given the background of acrimony.
Anit Thapa's move to come out in support of veteran leader R.P. Waiba of the Gurung camp of the Morcha and Ajoy Edwards of the Gorkha National Liberation Front, hailing them for their service to the hill community, is being seen as an attempt to bolster the image of the Tamang faction and also fashion it as a champion of the local populace.
That none from the Gurung group, the GNLF and the BJP — a new axis that successfully contested elections in the Darjeeling hills — has strongly protested the police action on loyalists has accentuated the Tamang bloc's overtures.
Waiba was arrested on Sunday in a 2017 case and has been sent to judicial custody. Edwards has been called by the police for the past two days.
Thapa said: "I heard that the police called R.P. Waiba for an inquiry and now he has been arrested and sent to jail. He is 80 years old, he is like a father (to me). We were together as a team during the (statehood) agitation."
"The police have started cases and sent him to jail. I condemn this. I request the police to keep in mind his age and release him. He is not a criminal but a person who will fight for the community," Thapa said.
He said the police should not exert pressure on GNLF leader Edwards. "I can see that he is raising his voice (for the hill community). The police should not do this just because he is raising his voice," Thapa said. Edwards was the only prominent GNLF leader to protest Waiba's arrest immediately.