Manipur CM kin 'not involved'
The police are now mulling a case for spreading misinformation against the family members of Tongbran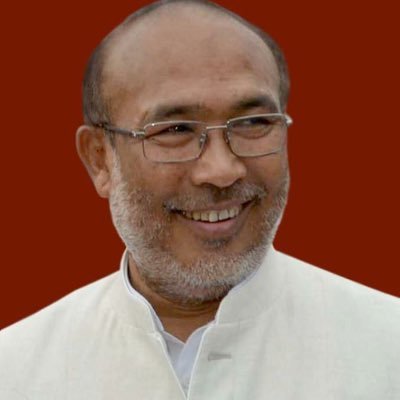 ---
|
Calcutta
|
Published 14.12.19, 07:12 PM
---
The family of a 43-year-old man have beenaccused of falsely claiming to be the kin of Manipur chief minister after a kidnapping incident in New Town on Friday.
The office of Manipur chief minister N. Biren Singh has clarified to the Bidhannagar police that he didn't have a relative by the name of Tongbran Lukhoi Singh, who had been kidnapped along with his assistant from a New Town apartment on Friday.
The alleged name-dropping had an impact, though. Singh was rescued from Park Street within hours and five men were arrested.
The police are now mulling a case for spreading misinformation against the family members of Tongbran.
Kunal Agarwal, the deputy commissioner, headquarters, Bidhannagar commissionerate, issued a statement on Saturday that read: "It has been clarified by Manipur Govt. that the abducted person in New Town yesterday is NOT a relative of CM Manipur."
According to the statement, Singh's mother had told officers at the New Town police station that she was the sister of Biren Singh's mother and that her son was the cousin of the chief minister.
On Saturday, the police said the personal secretary of Biren Singh sent a letter to the Bidhannagar commissionerate clarifying that the rescued man was not his brother.
"S. Rajen Singh, the personal secretary to the chief minister of Manipur sent us an official note clarifying that N. Biren Singh has no brother or kin by the name of Tongbran Lukhoi Singh," Agarwal said.
The police have started an investigation and are considering taking steps against the family.
"We spoke at length with the women and they said they were scared after they received a Rs 15-lakh ransom call from the abductors. They told us that they were relatives of the chief minister so that we worked faster," said an officer of the commissionerate.
The police had got in touch with the chief minister's office in Manipur to alert them about the rescue and verify the claims made by Singh's mother and wife.
On Friday, the police had rescued Tongbran, who runs an NGO, All-Women Child & Development, in Manipur and his assistant Moirangthem Shanta Singh, 42, from near Park Street, an officer of the commissionerate said.
The cops had arrested all the five who had abducted them.
"During questioning, the men told us that Tongbran owed them a lot of money and they had abducted him to get their money back," the officer said.
All the men were produced in a court that remanded them in 10 days' police custody.