Mamata's black kite riddle
Didi takes to oblique bird talk after Suvendu's U-turn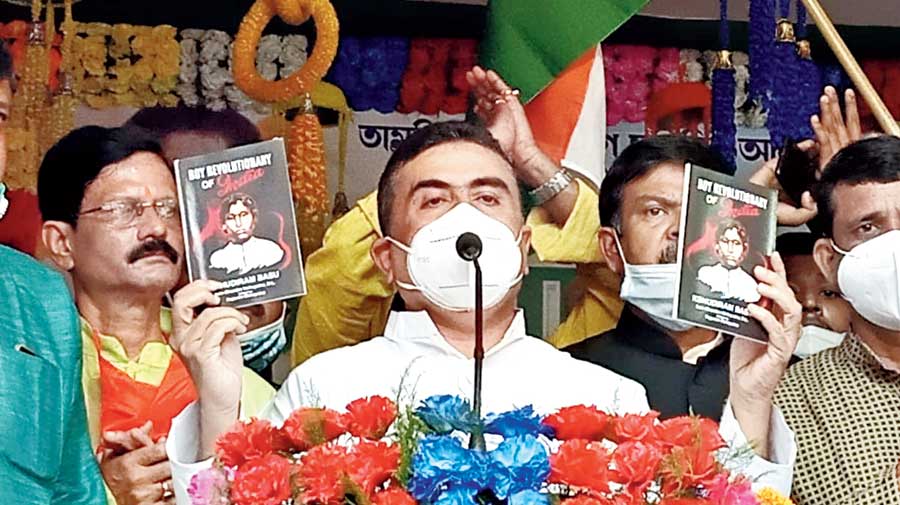 ---
---
Mamata Banerjee, known for her plainspeak, surprised Bengal's political circles with cryptic avian comments on Thursday, which sources close to her interpreted as an indirect jibe at former minister Suvendu Adhikari's potential flight from Trinamul's nest.
Asked on the eleventh-hour postponement of her virtual address at Wednesday's Oxford Union Society event, she came up with a loaded answer.
"There are times when we see a black kite (bird) flying in the sky and assume a storm is coming. There are times when the black kite is blown away by the storm. But when it passes, the black kite returns to search for its nest," she said.
"I said something without saying anything," Mamata added. "A black kite is flying in the storm now. Keep watching. In future, the black kite will look for its nest, from me. Be it a black kite or a crow, a parakeet or a common myna… we have the ability to give (a nest). Bengal doesn't run to anybody, everybody runs to Bengal. That is Bengal's credit."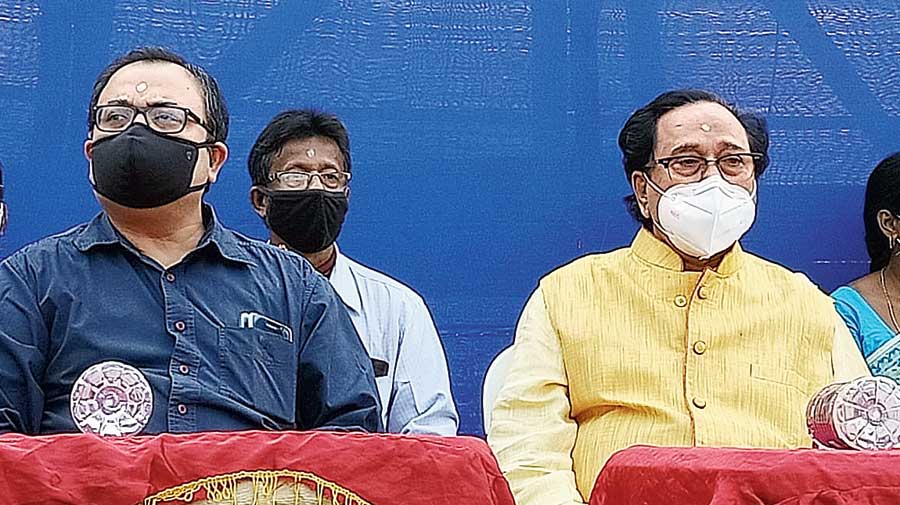 A senior Trinamul MP said Mamata made the cryptic comment, in an oblique reference to Adhikari, who has been trying to chart a different political course for himself.
The source said Mamata told the top tier of her party's leadership to move on from the Adhikari chapter. "She said the chapter should be deemed closed by all of us."
TMC vice-president Saugata Roy also said he would no longer pursue the matter.
"I have nothing more to say about Suvendu (Adhikari). Whatever has to be said after this, he will say," said the Dum Dum MP. "I do not have any interest in him anymore," added Roy, in a departure from his relentless optimism the entire past week.
Roy apparently changed his stand after receiving a message from Adhikari — following which Mamata issued her orders to disengage from the Nandigram MLA — on Wednesday, stating it was "difficult" to work together.
The message was a drastic U-turn from the events on Tuesday night, described by Roy as a "beautiful, fruitful, amicable discussion" between Adhikari and Trinamul's de facto Number Two Abhishek Banerjee.
Adhikari is expected to make his political stand public at a news meet on Sunday.
On Thursday, Adhikari made multiple public appearances in his home district East Midnapore, at apolitical events, to commemorate the birth anniversary of freedom fighter Khudiram Bose.
But some of his remarks, said sources in the party, were indirect jibes at the Abhishek faction.
"I have been coming here for decades…long before 2011 (when Trinamul came to power in Bengal). Now, because the village boy is on the ground, some living in flats have problems," said Adhikari at an event.
On the sidelines of another event, when asked what his political identity now was, Adhikari said: "A son of Bengal. A son of India."
"I will continue to serve the people of my state," he added.
Change of heart
Former CPM leader Laxman Seth, held responsible for long by Mamata Banerjee and Suvendu Adhikari for the Nandigram situation on the ground, was seen on the dais of a Haldia event along with Trinamul spokesperson Kunal Ghosh.
Ghosh apparently defended Seth and suggested the CPM made him a scapegoat.
Seth, who joined the BJP and the Congress since his expulsion from the CPM, has been a free agent for some time.