Mamata's alert for police
Mamata to visit 3 districts from December 9 to hold 'thanks-giving' rallies in Kharagpur Sadar, Karimpur and Kaliaganj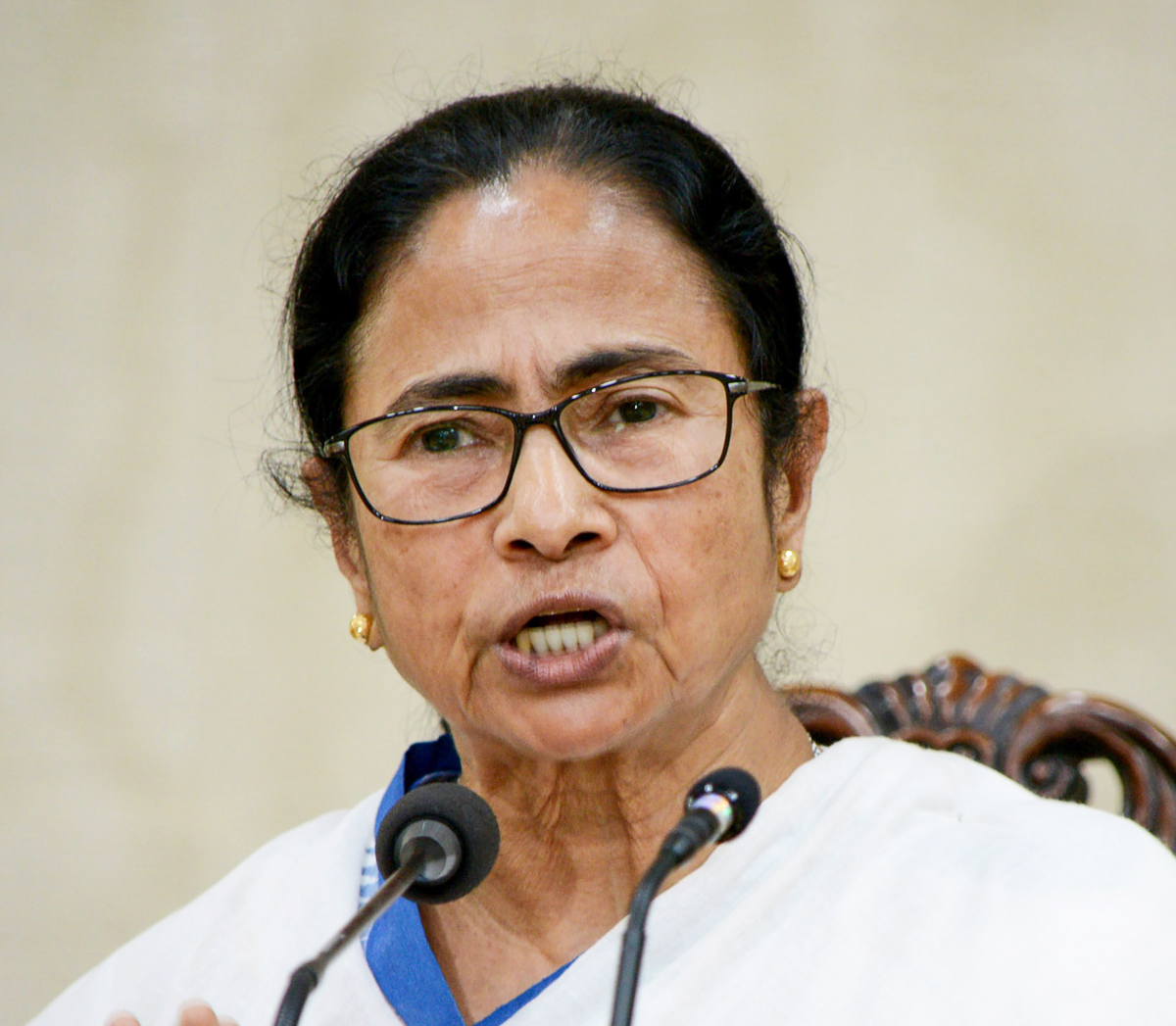 ---
|
Calcutta
|
Published 02.12.19, 08:47 PM
---
Mamata Banerjee on Monday asked senior police officers to remain vigilant about radical organisations trying to create unrest in areas under their jurisdiction and run a background check before granting permissions for meetings.
At a meeting with senior officers, including district superintendents of police, the chief minister said different outfits were planning to take out processions through sensitive areas in the weeks ahead with the idea of garnering
support and whipping up emotions that might create unrest.
"The police should always remain vigilant and ensure that no disruptive forces in the garb of an organisation or committee is granted permission to disturb peace in any part of Bengal," Mamata is quoted to have said at the meeting.
She is slated to visit three districts from December 9 to hold "thanks-giving" rallies in Kharagpur Sadar, Karimpur and Kaliaganj, the three Assembly seats which the Trinamul Congress won in the recent bypolls.
Senior police officers who were present at the meeting said while issuing a note of caution, Mamata had asked them to check posts on social media, particularly those aimed at creating disturbances by circulating fake news.
"She directed officers to increase contacts at the lower level so that information reach police fast," said a police officer.
Referring to the Hyderabad-incident in which a young veterinary doctor was gang raped and murdered, the chief minister said if any police station refused to accept complaints regarding crimes against women, action should be taken against the officers concerned.
Mamata reportedly told the officers that she had got information about a particular incident well before it reached the police in the districts on several occasions.
"The chief minister said the police officers would have to increase their contact with masses so that they are aware of any development on the ground," the officer said.