Schemes in minority hubs
Mamata inaugurates projects keeping in mind the community, the core support base of the Trinamul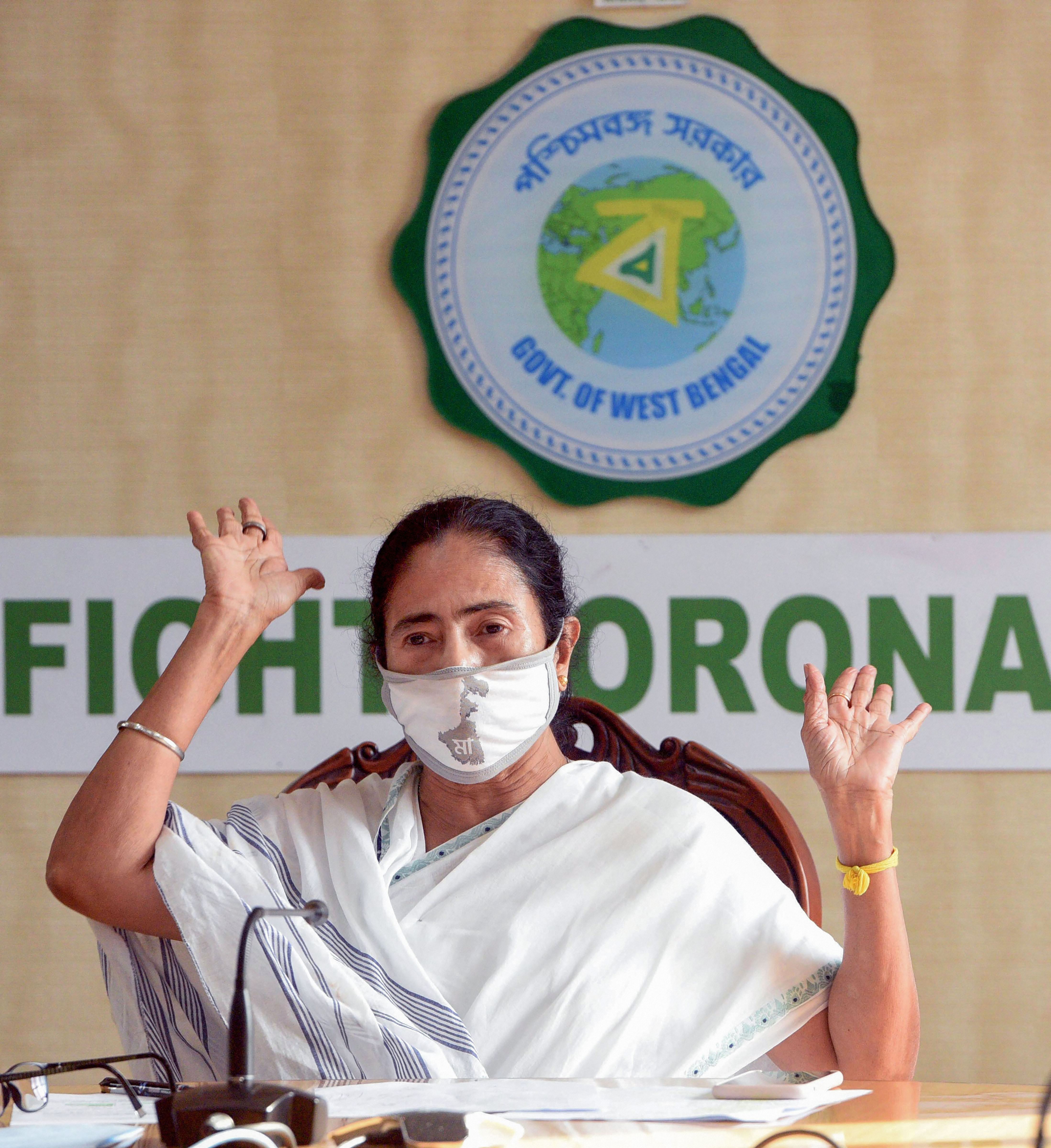 ---
|
Calcutta
|
Published 27.06.20, 04:11 AM
---
Mamata Banerjee on Friday inaugurated over 620 projects, including schools, hostels, drinking water and healthcare facilities and shopping complexes, in blocks with high concentration of minority communities.
Sources in the Bengal minorities affairs department said in terms of numbers, the inaugurations on Friday were among the highest in recent memory.
"We have inaugurated several facilities and laid foundation stones for a number of projects today. The schemes would benefit people of the state and we will keep developing more infrastructure projects in coming days," the chief minister said while launching the projects from Nabanna.
Most of the schemes were or are implemented by the minorities affairs department.
Mamata has always preferred to inaugurate projects during her visits to different districts in which she used to hold administrative meetings, followed by political programmes.
That model of interaction with local administration and direct communication with the electorate thereafter had to be abandoned because of Covid-19 pandemic and the resultant lockdown.
"She is, however, aware that Assembly elections are approaching and the BJP is intensifying its anti-government activities... So, she has also launched her preparations for the polls," said a source close to Mamata.
The list of inaugurations, government sources said, included karmatirthas, shopping complexes where minorities run shops, hostels for boys and girls, heal sub-centres, community centres, anganwadi centres, additional class rooms in schools and drinking water supply schemes in Malda, North Dinajpur, Cooch Behar, Nadia and Birbhum.
All these districts have sizable minority population, said a source, before adding that the list of projects was more than 620.
"Some of these projects had been undertaken a few years ago and as they were ready, the chief minister decided to inaugurate them at one go. In normal circumstances, she would have liked to visit the districts to inaugurate them. As she cannot wait for normalcy to return, she launched them from Nabanna," said a senior minority affairs department official.
Sources in the ruling establishment said the government was trying to send out a message to the minority community, the core support base of the Trinamul Congress, at a time multiple forces were at play to erode Mamata's credibility in their eyes.
The BJP's social media cell had tried to create an impression that the Mamata administration was not keen to facilitate the return of migrants who were stranded outside Bengal during the lockdown. A significant majority of migrants are Muslims.
"The ruling party wants to change the false perception through its actions," said a source.
According to him, apparent rise of Hyderabad MP Asaduddin Owaisi's All India Majlis-e-Ittehadul Muslimeen also prompted the chief minister to reach out to the minority community, which makes up around 30 per cent of the electorate, with dedicated schemes.