Leanings not the reason: Visva-Bharati
Sources in Visva-Bharati said the reason of cancelling the programme was political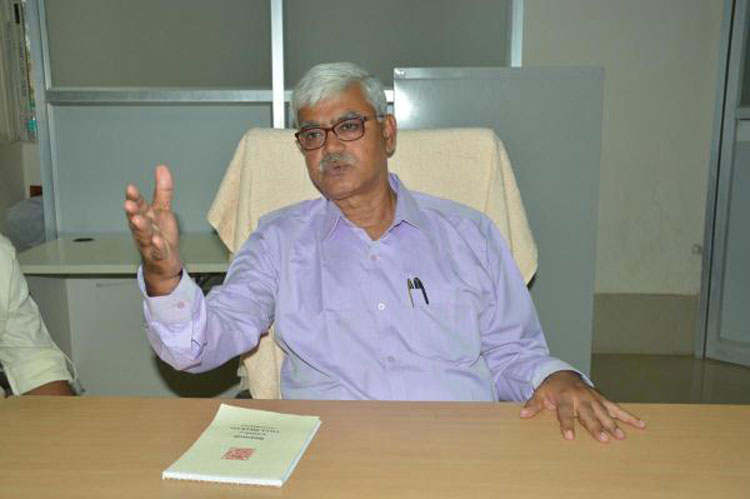 ---
|
Calcutta
|
Published 21.10.19, 07:13 PM
---
Anirban Sircar, assistant registrar (public relations), Visva-Bharati, Santiniketan, sent the following letter to The Telegraph on Monday:
With reference to the article published in your newspaper under the heading "Visva-Bharati withdraws nod for workshop with ABVP wing" published on 21.10.2019, may we please add the following rejoinders:
1. The reason behind Visva-Bharati not being able to give administrative approval for a workshop on 22 and 23 Oct. 2019 at Visva-Bharati to Centre for Journalism and Mass Communication in collaboration with Rashtriya Kala Manch within 21.10.2019 is not political leanings as is made out in the aforementioned article. The "outfit's background" was not in any way central to Visva-Bharati's refusal in this matter.
2. The normal procedure for applying for such collaborative efforts with Visva-Bharati is a long-drawn process that requires various approvals from the Department, the Board of Studies, the Principal of the Bhavana as well as central administrative and financial approvals.
Availability of auditorium, guest-houses and other logistics also need to be verified. A normal process at Visva-Bharati requires at least a week. Unfortunately, in this case, the Office of the Registrar received the application for administrative approval as late as 19th Oct. 2019 with a request for granting the necessary approvals by 21st Oct. 2019.
This time span of two days was not sufficient as the event was supposed to be held on 22 and 23 Oct. 2019. This is the prime reason why Visva-Bharati was not able to accord administrative approval in time. Please note that such incidents of inability to accord administrative approval due to lack of time are not unprecedented at Visva-Bharati.
3. This rejoinder may also help staff and teachers at Visva-Bharati so that proper caution may be taken while applying for such approvals in the future to avoid embarrassing situations and possibilities of misunderstanding.
Our special correspondent replies:
1. The report had published the version of the public relations officer.
2. Multiple sources in Visva-Bharati said the reason of cancelling the programme was political.
3. The leaders of Rashtriya Kala Manch confirmed that they took the approval before they printed cards and banner with the logo of Visva-Bharati, and the approval was cancelled at the eleventh hour.