Leadership tussles in hill parties turn puzzles in poll order
Darjeeling district election officer's routine order to reach registered party offices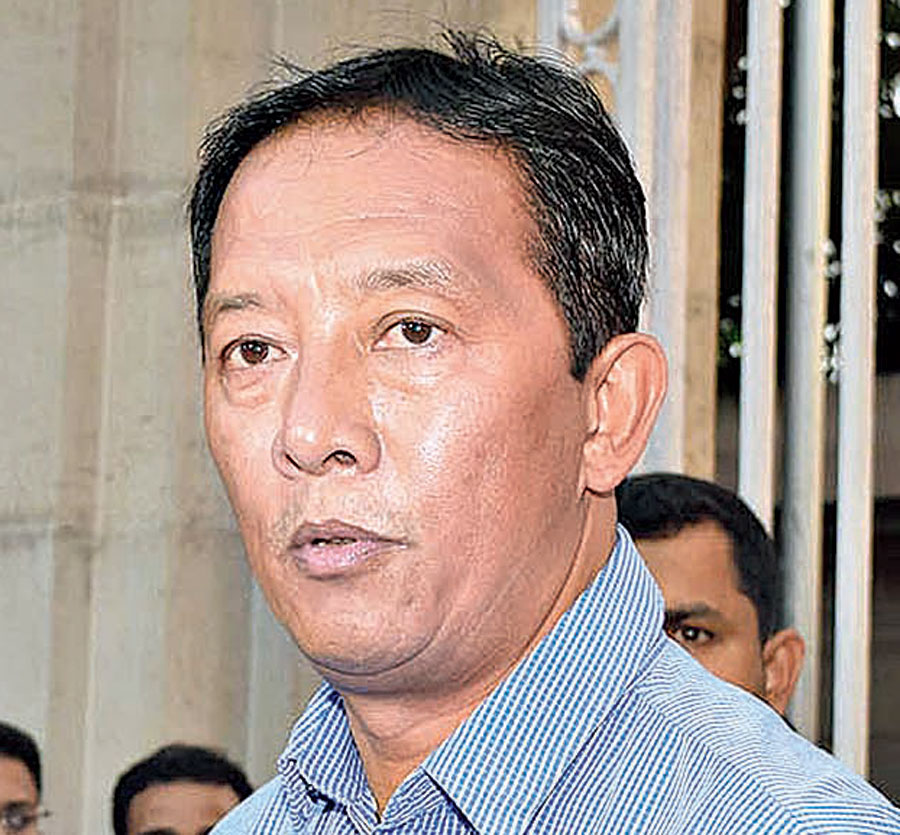 ---
---
A routine order issued by the Darjeeling district election officer to political parties has betrayed once again complexities of leadership tussles in the Gorkha Janmukti Morcha and the Akhil Bharatiya Gorkha League.
Joyoshi Dasgupta, the Darjeeling district magistrate as well as the district election officer, issued the order to the parties detailing the rules to be followed while filing nominations from Tuesday.
The order has been copied to various officials and district president/secretary of respective national and regional parties.
But there is a tussle in the Morcha with Binay Tamang and Bimal Gurung claiming to be the president. Tamang claims Anit Thapa is the general secretary of the Morcha, while Gurung's camp says the post is held by Roshan Giri.
The ABGL, too, has two groups with Bharati Tamang and Pratap Khati claiming to be the president.
In another twist, the registered office of the Morcha led by Gurung at Singamari had been taken over by the government after records showed it had been "illegally" constructed on government land. The keys of the ABGL office in Darjeeling are with Khati.
Asked to whom the orders for the Morcha and the ABGL would be sent, an administrative source said: "We will send (the order) to registered party offices which are genuine as far as we know."
Nevertheless, the official clarified: "If there is any dispute regarding registration, we will follow instructions of competent authorities as and when we receive the same."