Last words: I will be driven out of country
Giasuddin had panicked after the passing of the Citizenship amended law in Parliament last Wednesday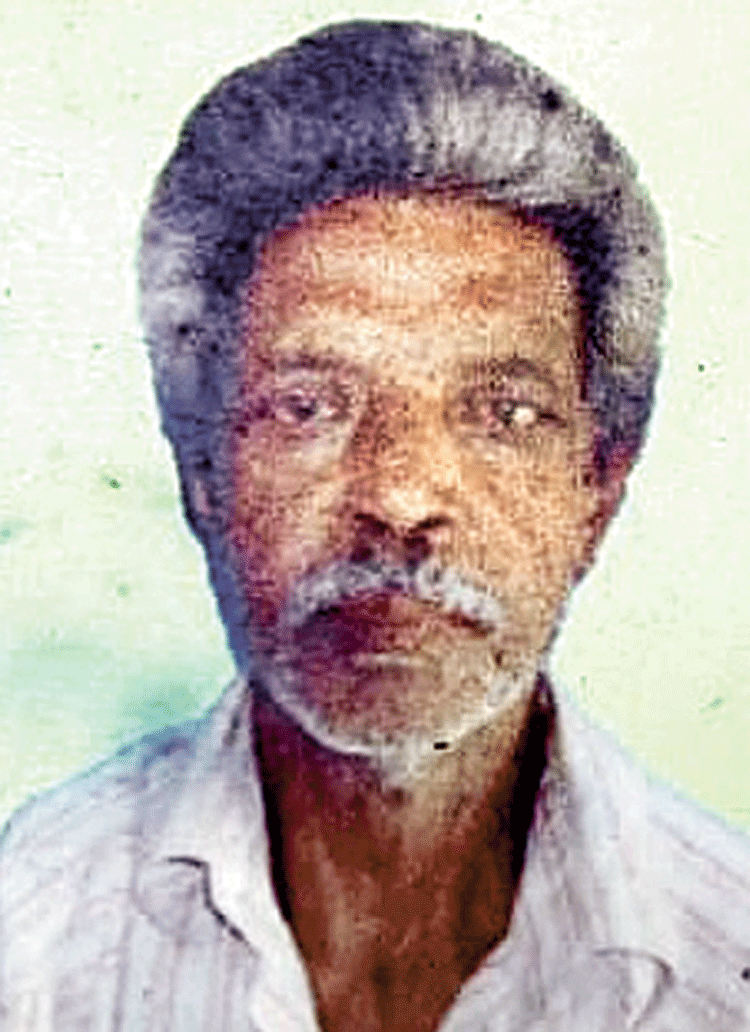 Giasuddin Mian
Telegraph picture
---
Published 21.12.19, 07:37 PM
|
---
A 70-year-old villager from East Burdwan's Ausgram died early on Saturday from a heart attack that family members said he suffered because of panic over the Citizenship (Amendment) Act.
"On the way to hospital, I could hear him murmur that he was going to be driven out of the country," said Raju Mian, the nephew of the deceased Giasuddin Mian.
Giasuddin, a resident of Shibda village, had panicked after the passing of the amended law in Parliament last Wednesday and had been "restless" about securing land-related papers.
"My uncle would sit in front of the TV for long hours, watching news channels to find out more about the CAA. He was worried in particular about the misspelling of his name on his Aadhaar card, where his birth day also was incorrect," Raju said.
Others in the family also said that Giasuddin had grown restive last week after rushing from office to office trying unsuccessfully to rectify the errors.
"He eventually succumbed to a heart attack on Saturday," said Raju, adding that late on Friday night his uncle had complained of severe chest pain and was rushed to the Guskara block hospital. "He died within three hours of admission," Raju said.
Sources said Giasuddin, who migrated from Kotalpukur, now in Jharkhand, 40 years ago, earned his living by selling bread in Ausgram. Following the passing of the CAA last week, he had gone to Kotalpukur in search of old documents.
"He had called several relatives in Jharkhand asking them to locate the appropriate documents," said daughter Rupali Begum. "It is nothing but CAA panic that killed my father," she added.
Neighbours and friends said on Saturday that Giasuddin had also been worried for his friends and family and had gone out of his way to caution everyone about having the correct papers.
"I tried to convince him that our chief minister has made it clear that people in Bengal would be safe, but he was inconsolable," said villager and Trinamul leader Kajal Sheikh.