No water supply on Saturday
People in the affected areas would get their morning water on Saturday from 6.30am to 9am, after which the service would remain suspended till Sunday morning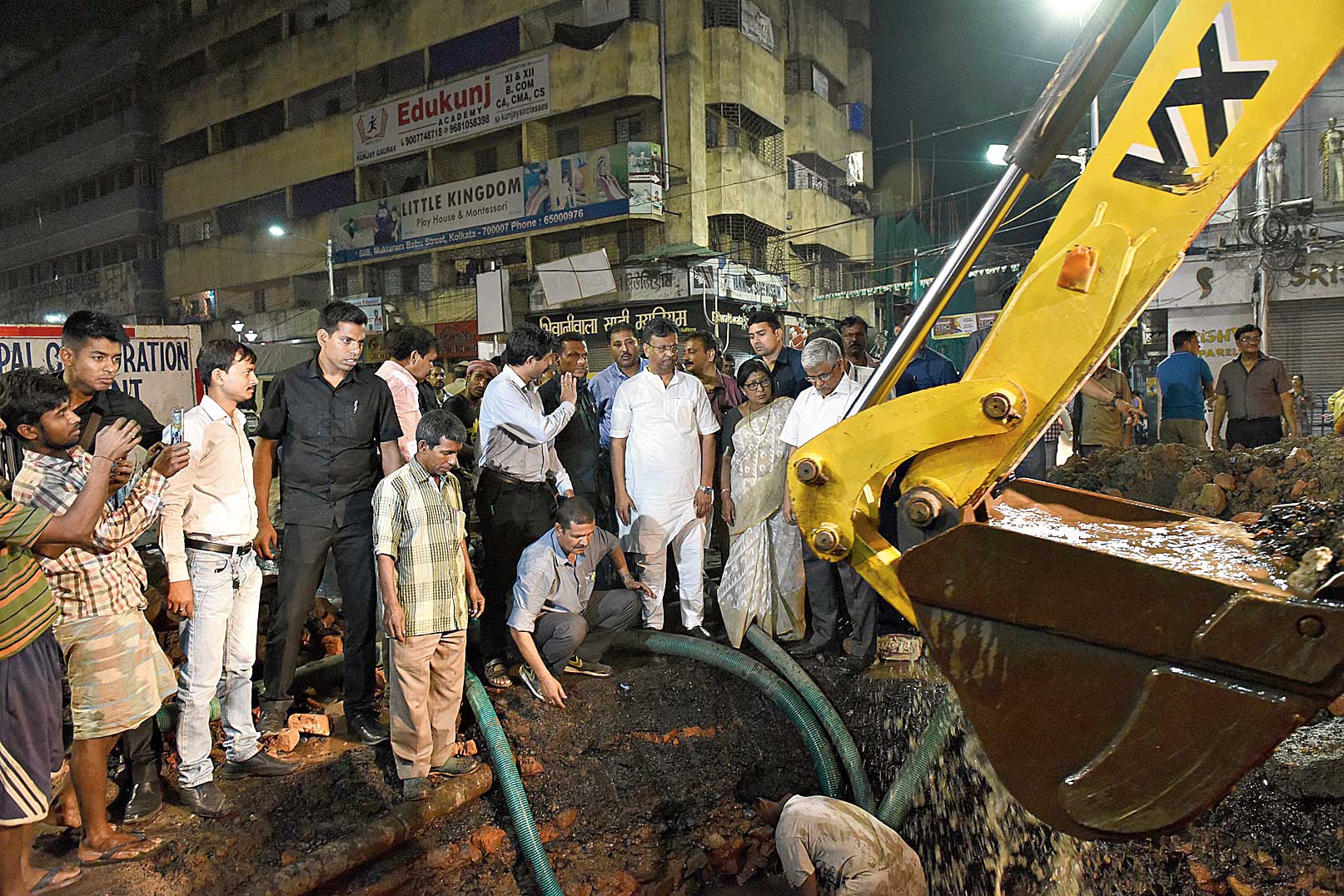 ---
Calcutta
|
Published 26.03.19, 06:09 AM
|
---
Large parts of Calcutta — from Sinthee in the north to Gariahat and Bhowanipore in the south and parts of Salt Lake — will not get their daily water on Saturday because of repairs on a pipe emerging from the Tallah tank.
Calcutta Municipal Corporation officials said people in the affected areas would get their morning water on Saturday from 6.30am to 9am, after which the service would remain suspended till Sunday morning.
On a usual day, apart from 6.30am to 9am, water is also supplied from 11am to noon and from 4pm to 6pm.
"All places between Sinthee in the north and Bhowanipore and Gariahat in the south would be affected. All these places get water from the Tallah tank in north Calcutta. Areas to the south of Bhowanipore and Gariahat won't be affected," a civic engineer said.
"Parts of Salt Lake will be affected because one of the eight distribution lines of the Tallah tank supplies water to the township."
The areas that will remain unaffected get water from the Garden Reach Water Works, Watgunge water treatment plant and the Dhapa water treatment plant.
Officials said the eight distribution lines pass under Calcutta's busiest roads such as CR Avenue and Bidhan Sarani.
"The water supply will be suspended on Saturday because a valve in the distribution line that carries water to Cossipore and its adjoining areas will be replaced," another engineer said.
"An old valve in the distribution line is malfunctioning and needs replacement. Even after switching off supply in the Cossipore line, water is flowing because of the malfunctioning valve."
Officials said water pressure in the other distribution lines of the Tallah tank was falling because of leakage of water through the defective valve. "The volume of water is remaining the same but some amount is entering one branch when it is not supposed to. Hence, the other branches are getting less water."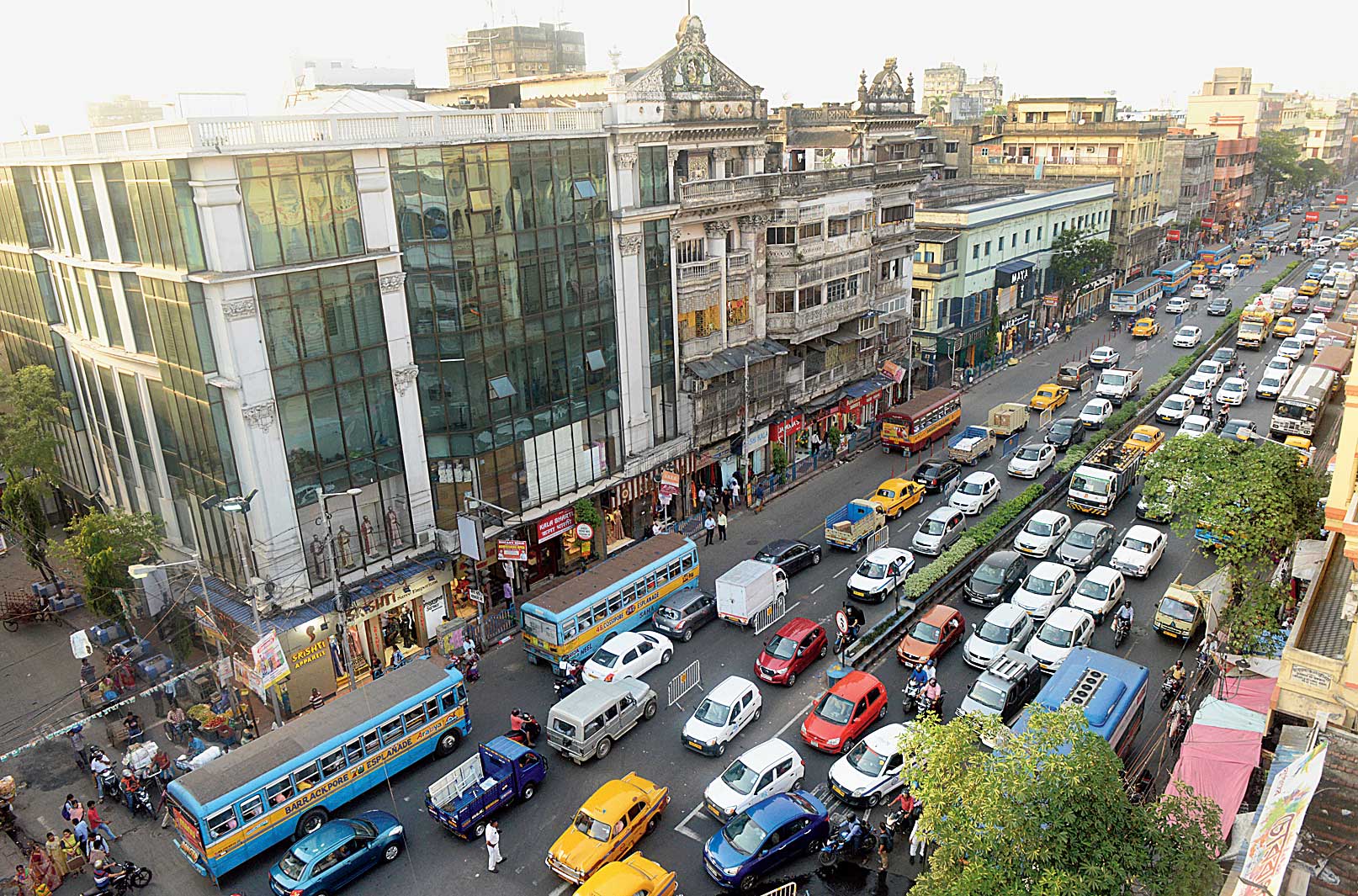 Other leaks
Officials in the civic water supply department are worried about a leak in the water pipe under the Esplanade-bound flank of CR Avenue, in front of Ram Mandir. Metro reported about the leak on Monday.
Mayor Firhad Hakim, who visited the site around 10pm, said the leak was yet to be located.
The pipe is 2m below the road surface and the civic team was finding it difficult to reach till that level, an official said. "The Metro Railway tunnel runs 9m below the road. The space between the tunnel and road was filled with sand when the tunnel was built. The leaking water and the sand are making detection of the leak difficult."
The authorities fear the leak could be fixed only on Saturday, when the supply would remain suspended. A portion of the road would have to be cordoned off till then.
Civic engineers will also fix a leak on the Tallah-Auckland Square main line, through which water is supplied to the booster pumping station at Auckland Square.