Killer turns up at police station
Police sources said Bimal Nayak confessed to killing his colleagues Tanmay Mullick and Rajesh Das over a money-lending dispute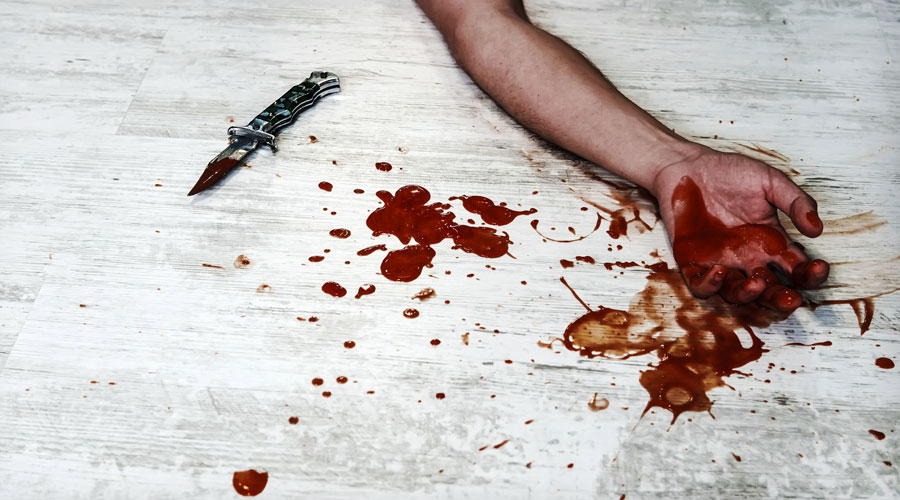 ---
---
A flower vendor surrendered at Kotwali police station here on Saturday morning in connection with twin murders late on Friday.
Police sources said Bimal Nayak, 32, confessed to killing his colleagues Tanmay Mullick, 30, and Rajesh Das, 32, over a money-lending dispute.
"Bimal said during dinner on Friday at the flower shop of Rajesh in the Keranichoti area here, an argument arose between him and Tanmay over borrowed money. Bimal attacked Tanmay with a sharp-edged weapon in a fit of rage," said a police officer. "When Rajesh tried to run, Bimal attacked him too. Both were killed on the spot. He hid their bodies in the godown of the flower shop," the officer added. Both bodies were recovered from the godown on Saturday.
On Saturday, Bimal reportedly turned himself in, saying that if he did not, eyewitnesses would have identified him anyway. "He was worried that if he became a fugitive, his family could be affected," said the police officer.
West Midnapore SP Dinesh Kumar said a probe would begin and search was on to find if others were also involved.