Jalpaiguri district to promote religious tourism
The region, which includes Dooars — meaning "the door to Bhutan" — is mostly famous for its wildlife sanctuaries and tea gardens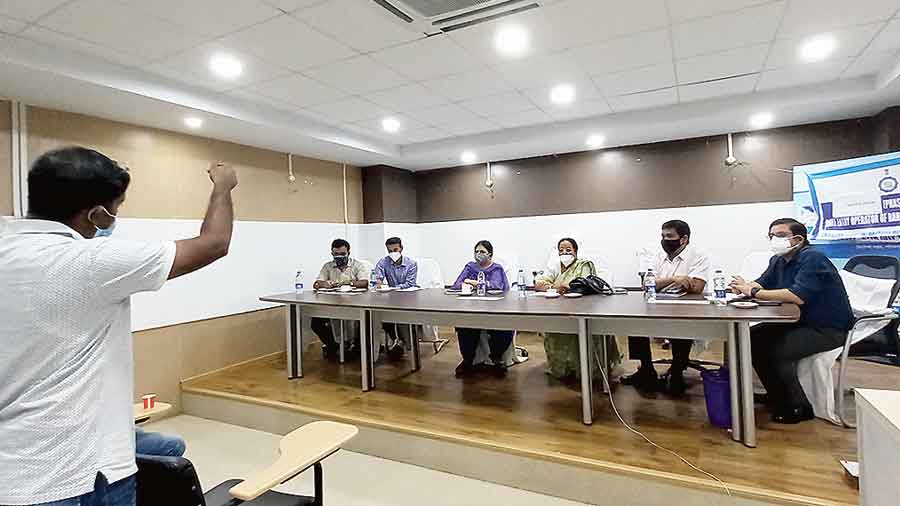 ---
Jalpaiguri
|
Published 15.09.21, 02:03 AM
|
---
Jalpaiguri District Tourism Development Committee has decided to improve infrastructure of religious places across the district to promote religious tourism.
"I have instructed the tourism development committee to submit a report within two weeks on how the infrastructure of religious places across the district that includes temples, monastery and other religious sited can be upgraded so that we can develop a religious tourism circuit," Moumita Godara Bose, the district magistrate of Jalpaiguri, said after the committee's meeting with different tourism stakeholders in Jalpaiguri on Tuesday.
Jalpaiguri district is known for its temples at Jalpesh, Bateswar, Jatileswar of Mainaguri, the Ban Durga temple of Bodaganj, Debi Choudhurani and Bhawani Pathak's temple at Shikarpur.
Old churches, Buddhist monasteries and mosques located on the outskirts of the town at Chekenda-Bhandani area were also some sites identified by stakeholders at the meeting to be included in the proposed circuit.
 "We will keep in close contact with the representatives of local bodies, so that any land dispute can be avoided while developing the area. After getting necessary consent from the local boards or panchayats, the respective area will be included in the circuit," Jyoti Ghosh, the deputy director of the state tourism department, said.
Jalpaiguri, which includes Dooars — meaning "the door to Bhutan" — is mostly famous for its wildlife sanctuaries and tea gardens.
The Gorumara National Park in the district is famous for its one-horned Indian rhino and the ministry of environment and forest had declared Gorumara as the best among the protected areas in India for the year 2009. Gorumara was declared a reserve forest in 1895, a wildlife sanctuary in 1949 and a national park in 1994.
Another famous destination is Chapramari wildlife sanctuary which is known for sighting of elephants, spotted and barking deer, rhino and gaur (Indian Bison) among other animals.
"Jalpaiguri has immense potential. It has its own folk form called Chor Chunni. Dham Gaan is another popular folk song of Jalpaiguri along with Bhawaiya folk song of the Rajbangshis and Dhol-Sanai, an instrumental performance by Rajbangshi artists," said a local.
Bisha-Hara Pala is another very popular stage drama of Jalpaiguri, songs and dances of the Rava community are also gaining popularity, he added.
Rajesh Rajak, a veteran in the tourism industry, said integrating religious tourism with wildlife and also folk culture would be a huge attraction for the region.
Park reopens
The Bengal Safari Park, located on the outskirts of Siliguri, will re-open for the visitors from September 15.
Badal Debnath, the director of the park, said visitors will have to follow strict Covid-19 protocol. "The visitors will have to wear masks, keep safe physical distance and maintain hygiene during their visit at the park."
 The Park is famous for royal Bengal tigers, Asiatic black bear, deer, Gharial  (fish eating crocodile) and its avian population of different species.