Jadavpur University shelves domicile quota plan
Vice-chancellor Das said to have warned that such a quota could upset plans of getting the institute of eminence tag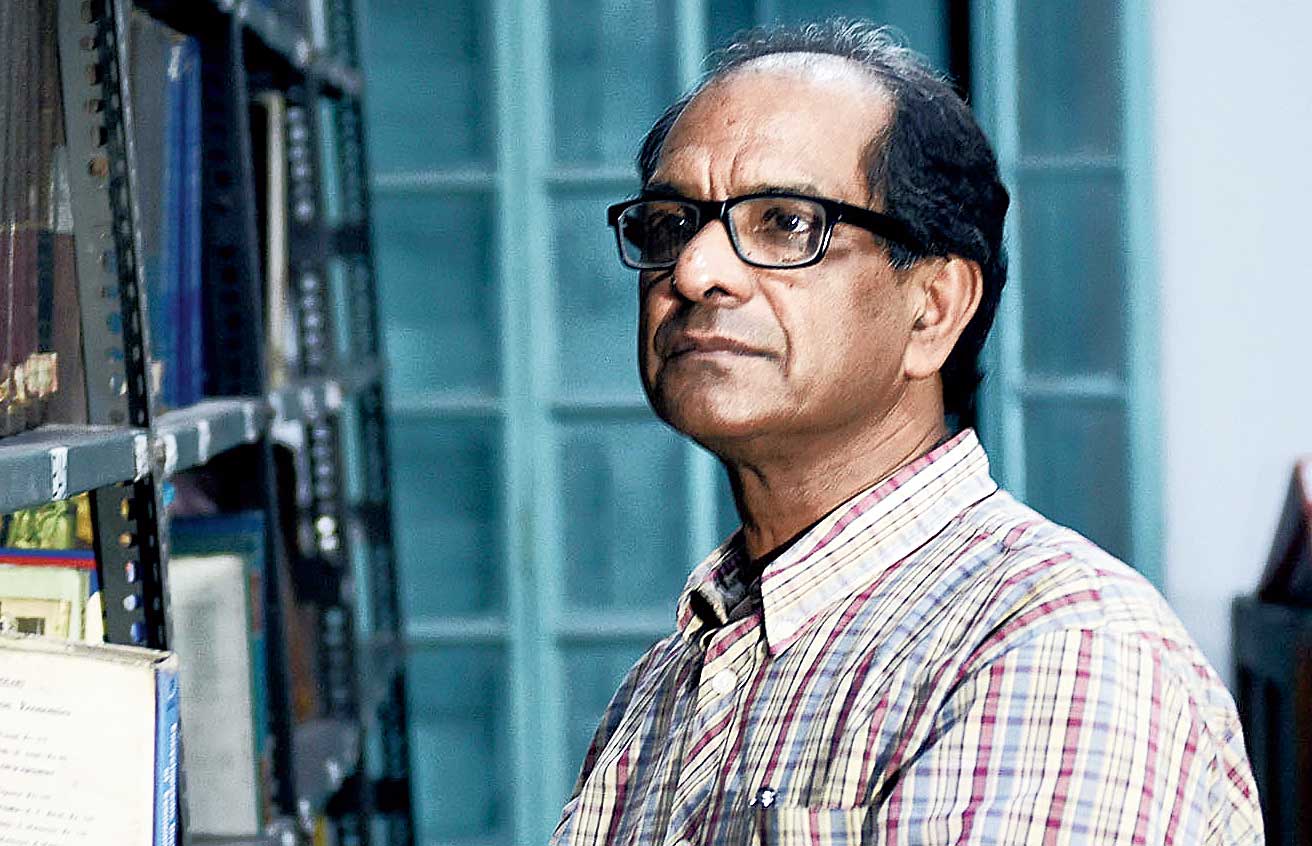 JU vice-chancellor Suranjan Das
Telegraph file picture
---
Calcutta
|
Published 26.12.18, 08:24 PM
|
---
Jadavpur University has shelved a proposal to introduce a domicile quota for engineering, taking heed of vice-chancellor Suranjan Das's argument that a campus aspiring to the tag of "institute of eminence" should not be shutting the door on deserving students in the name of reservation.
The Faculty Council for Engineering and Technology had on December 18 sought the opinions of each department on the proposed domicile quota within seven days.
A council member said vice-chancellor Das, who is nearing the end of his tenure, had reservations about a top university blocking out outstation students to ensure that domiciled candidates got some seats.
Das confirmed taking a stand against the proposal when Metro contacted him on Tuesday. "The proposal needs to be deliberated in detail before we take a call on implementing it. It's a major policy decision," he said.
Chiranjeeb Bhattacharya, the dean of engineering, said the proposal had been kept in abeyance but would not reveal what prompted the rethink. "We are not going to implement the proposal next year," he said.
The pitch for a domicile quota had come at a meeting of the faculty council. The rationale for reservation was that students from Bengal had been outnumbered by candidates from elsewhere in the engineering classrooms.
Sources said vice-chancellor Das warned that any such step could scupper Jadavpur University's bid to get UGC recognition as an institute of eminence, a tag that will bring with it central funding on a scale the campus has not seen before.
Jadavpur University is No. 7 on a shortlist of eight "public institutions" drawn up by an empowered expert committee. The UGC picked three from the list on July 9 and gave an assurance that the rest "shall be considered at a later stage".
If and when it makes the cut, Jadavpur University will receive Rs 1,000 crore in grants over five years.
An engineering professor backed vice-chancellor Das's stand, saying that a domicile quota would erode the institute's regional diversity, one of the rating sub-parameters of the human resource development ministry.
Regional diversity is an extension of a university's outreach and inclusiveness and is assessed looking at the percentage of students from other states and/or countries studying in that institute.
The other parameters include utilisation of funds and peer perception.
Jadavpur University had fared poorly in an assessment of regional diversity, reflected in the rankings published in April. The institute was ranked among the top 13 institutes overall, but scored 0.33 out of 3 in regional diversity.
"The university gets students from other states because of its engineering courses. If a domicile quota were to be implemented, regional diversity will be further impacted. This could impact our ranking," the professor said.
In the April rankings, Jadavpur University was down compared to the previous year across the three categories —overall (12 to 13), university (6 to 12) and engineering (5 to 9).
Fifty-one of the 71 general-category seats in civil engineering were taken by students from outside Bengal this year. In chemical engineering, the ratio was 24 to 57.