Inline baggage scan off for now
Additional queue for international fliers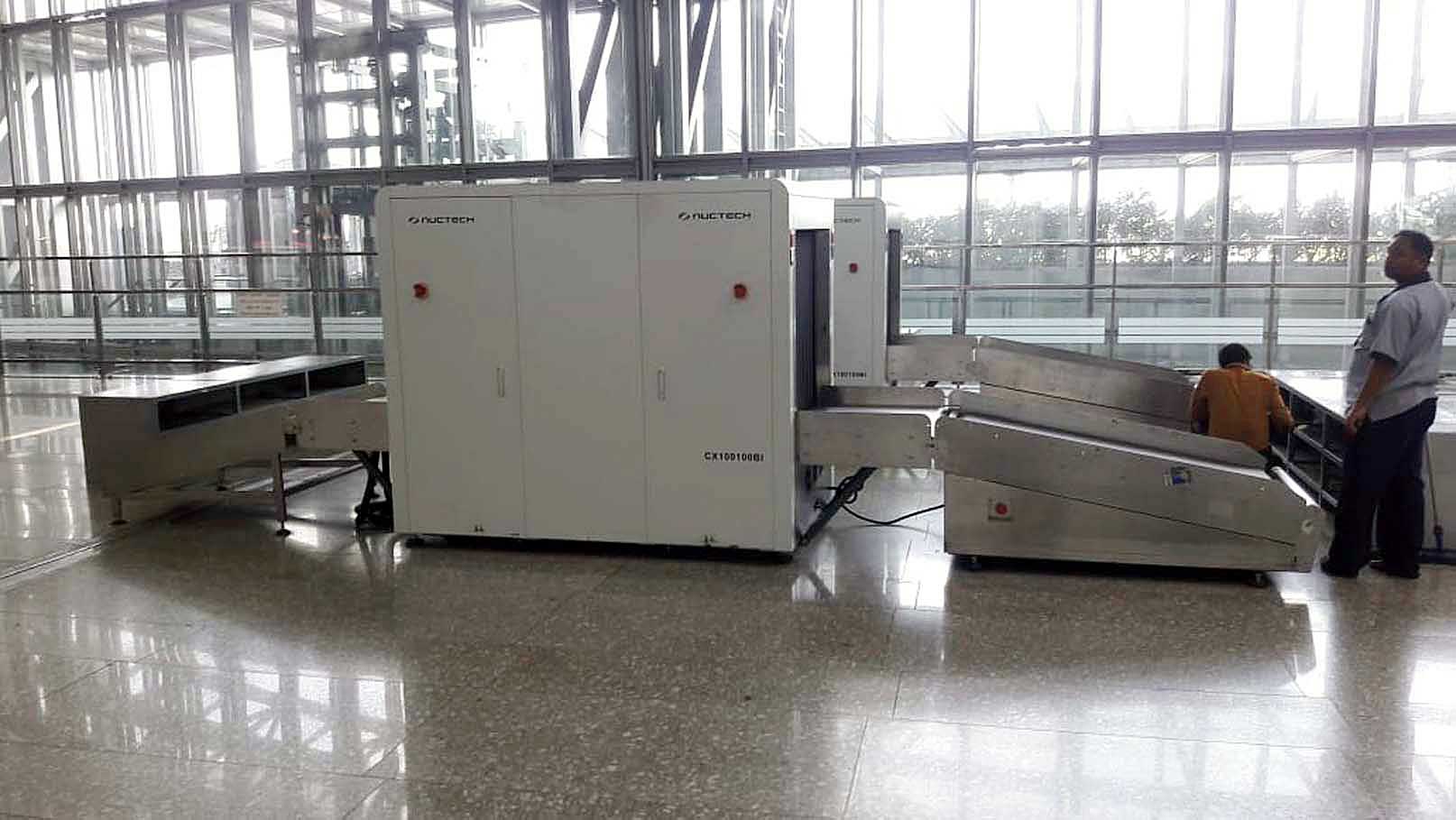 ---
|
Dum Dum
|
Published 11.04.19, 09:13 PM
---
Calcutta airport's inline baggage scanning facility in the international section has not been functioning since Tuesday and fliers are being forced to stand in a queue like before for getting their registered luggage scanned by standalone X-ray machines.
Airport officials said the inline system in the international section, which was installed in 2016, did not conform to the specifications laid down by the Bureau of Civil Aviation Security (BCAS) and needed to be upgraded.
Passengers on international flights, used to depositing their registered baggage at the airlines' check-in counters directly after entering the terminal, are now being redirected to the old standalone X-ray machines by airline staff.
"We are deploying additional personnel at the terminal gates. Our people are telling the passengers that they have to stand in an additional queue and get their registered luggage checked by X-ray machines," an official of an airline said.
According to the BCAS recommendations, an X-ray machine for inline baggage scanning should capture a 360-degree view of baggage. "The one installed at the city airport cannot do that," an official said.
"We are upgrading the system. So, the facility has been withdrawn temporarily," airport director Kaushik Bhattacharya said. "The domestic section, too, is getting the facility installed."
Of the three check-in portals in the international section, two had the inline baggage scanning facility. Post-upgrade, all three will have it.
Once all eight check-in portals, five in the domestic section and three in the international section, are linked to the inline scanning system, a passenger can drop his or her luggage at any check-in counter.
"The scanner will read the RFID code. If a bag for an international flight is dropped at a domestic check-in portal, it will be taken to the right spot through the baggage belt," an official said.
Delhi, Mumbai, Bangalore and Hyderabad airports have been having inline baggage scanning for years.