Include Dooars in solution: GNLF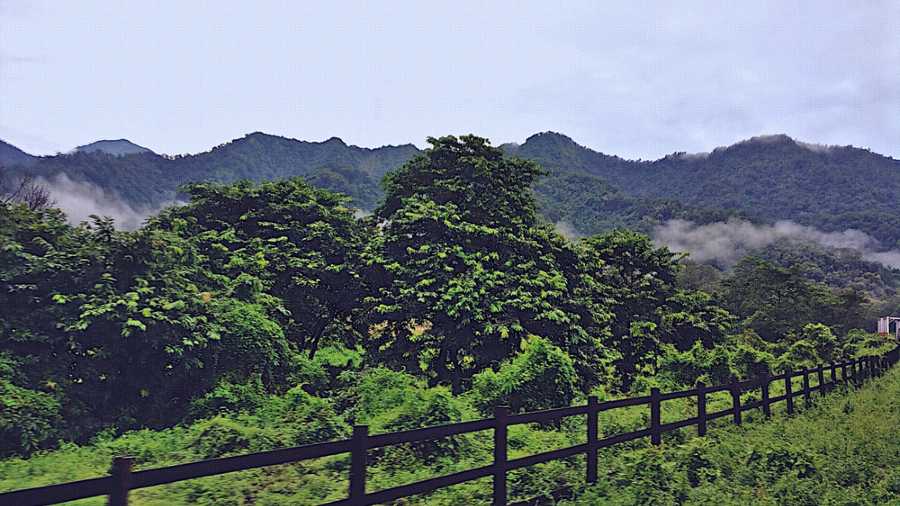 ---
Darjeeling
|
Published 20.11.20, 04:06 AM
|
---
Mann Ghisingh, president of the Gorkha National Liberation Front (GNLF), now the largest ally of the BJP-led NDA in the hills, on Thursday said his party would reject any political solution that excludes the Dooars.
Ghisingh told journalists after meeting Bengal governor Jagdeep Dhankar in Darjeeling: "If the Dooars is excluded and the solution is only for the hills, we will not accept (the solution). It has to be together; if we are to be happy, everyone, from the Dooars, Terai and hills must be happy, or else we will protest."
Ghisingh's statement has the potential to complicate the permanent political solution. All political solutions discussed for an administrative body for the hills left out the Dooars and big parts of Terai.
The Darjeeling Gorkha Hill Council was formed with Darjeeling, Kurseong and Kalimpong subdivisions in 1988. The Gorkha Janmukti Morcha, formed in 2007, started a statehood agitation and the Morcha's map of the proposed Gorkhaland demand included the Dooars and Terai. However, when they accepted the GTA in 2011, they excluded the plains but sought a way out by agreeing to the state's demand to form a committee to look into the demand for inclusion of Gorkha-dominated mouzas from the plains.
Of the demand for 399 plains mouzas, the committee recommended inclusion of only five mouzas in the GTA after which the issue went to the backburner.
The GNLF is relying on the BJP to fulfil its two election promises to find a permanent political solution for the region and grant tribal status to 11 hill communities. The GNLF has said that the political solution should not be anything "less than the Sixth Schedule" provisions (under the Constitution for the administration of tribal areas in border states Assam, Meghalaya, Tripura and Mizoram).
However, Gorkhas are not in a majority in the plains unlike in the hills.
Political analysts believe that demand to include major parts of the Dooars in a new political settlement would come under immense pressure from the plains given this demography.
Ghisingh, however, seems to be trying to convince the Gorkhas in Dooars to remain with the BJP. The statement probably is a fallout of the recent tie up between Bimal Gurung and Trinamul.
The GNLF leader said that this was the right time to seek a political solution and that the party believes that BJP can solve the issue but for that the public must be "conscious" and "united". The Gorkhas in the plains can influence about six to seven Assembly seats. "I am especially telling the people from the Dooars. They should remain united as they had done (earlier)…during the MP (Lok Sabha) election," said Ghisingh. The BJP had won from Dooars in the last Lok Sabha election.
Ghisingh did point out that there were "grievances" (over the exclusion) of the Dooars and Terai region when the DGHC and GTA were formed.