In interior Bengal, a treasure awaiting discovery
Fifth and sixth century artefacts are routinely surfacing in a forest in interior Bengal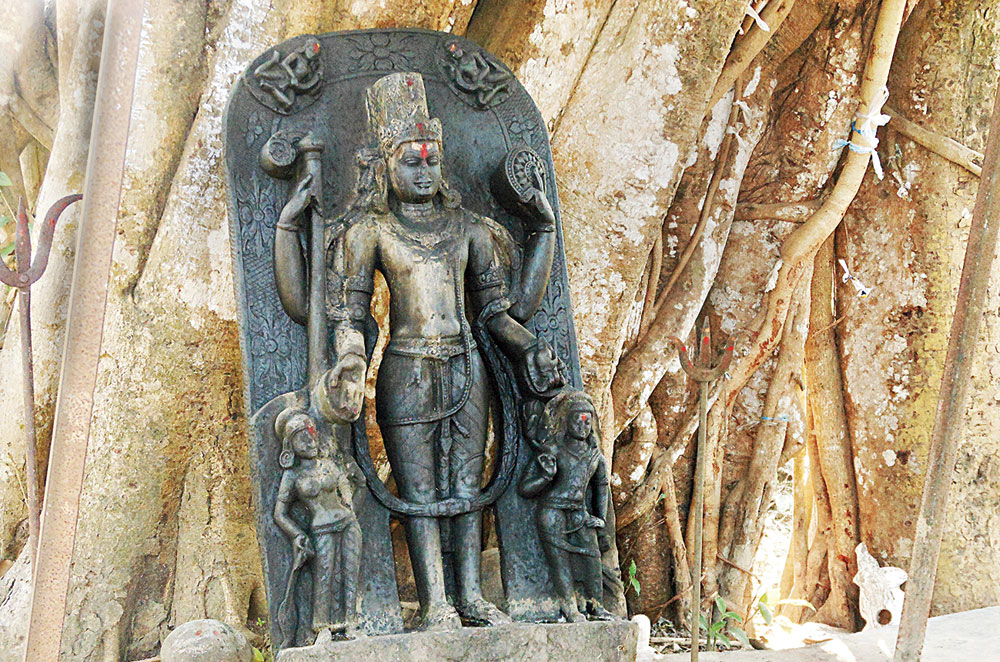 ---
Published 20.04.19, 06:42 PM
|
---
Debagram is a village in Bengal's Nadia district. Adjacent to it is a forest verdant with sal, palash, segun, hijal and teak trees. The place, where the forest is located, once housed a garh or fort, locally known as Debal Raja Garh. As is evident perhaps, the fort took its name from its ruler. According to local lore, Debal Raja was a king belonging to the Kumbhakar clan. He had constructed the fort but ultimately lost his sovereignty to another king named Raghav Ray.
"This muddy path through which we are headed for the fort's only remaining watchtower has covered up the garh's moat," says Chittaranjan Biswas, a heritage enthusiast and Debagram local. He points at the arch of a mound running parallel to the path and says, "The fort lies beneath that."
A few years ago Biswas came in contact with college professor Biswajit Roy, who was at that time visiting villages in interior Bengal to sensitise people about the importance of places as possible archaeological sites. Says Roy, who spearheaded the Debagram conservation effort, "For quite sometime, I had been visiting this forest. I came to know that in the course of construction work for new houses, locals had chanced upon artefacts."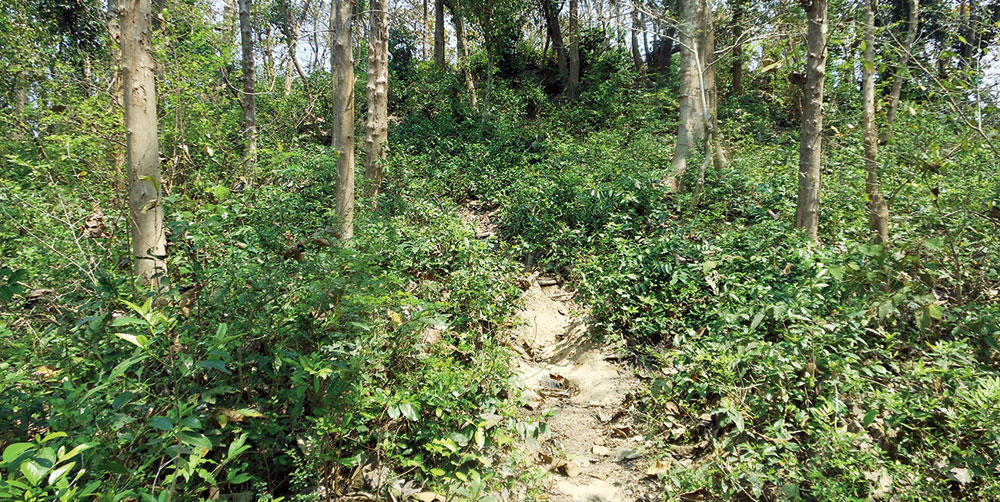 Among these chance recoveries were a seal with an eight-petalled lotus on it, an iron dagger, an earthen flower vase. Pottery recovered from here was said to resemble those found in the course of excavations in Chandraketugarh in Bengal and Mahasthangarh in Bangladesh. A bronze figurine, like the ones recovered in Odisha and at Moinamoti in Bangladesh, was also found, as were some bronze coins. "Many of the relics were sold by landowners to avoid further trouble," adds Roy.
"The antiquities found in this area date back to the 5th and 6th centuries," says archaeology research scholar Kallol Dasgupta, who was associated with various excavation sites in Bengal, including those at Pokharna, Mongolkot, Mangalmari.
Durga Basu, former professor of Archaeology at the University of Calcutta, adds, "During the early medieval times, the region must have witnessed the efflorescence of cultural activities. Bearing testimony to this are the various terracotta objects and stone sculptures." She talks about how the discovery of the figurine of Vishnu and an image of Vajrayana Tara (a tantric Buddhist deity) dating back to the 11th century, is possibly suggestive of the reign of the Pala dynasty here. She feels the site is an erstwhile seat of Brahminical and Buddhist cultures. In fact, the Asiatic Society has referred to the site as a new archaeo-tourist destination of Bengal, says Kamal Banerjee, who is a member of Indian National Trust for Art and Cultural Heritage (Intach) and has been actively involved with the excavation.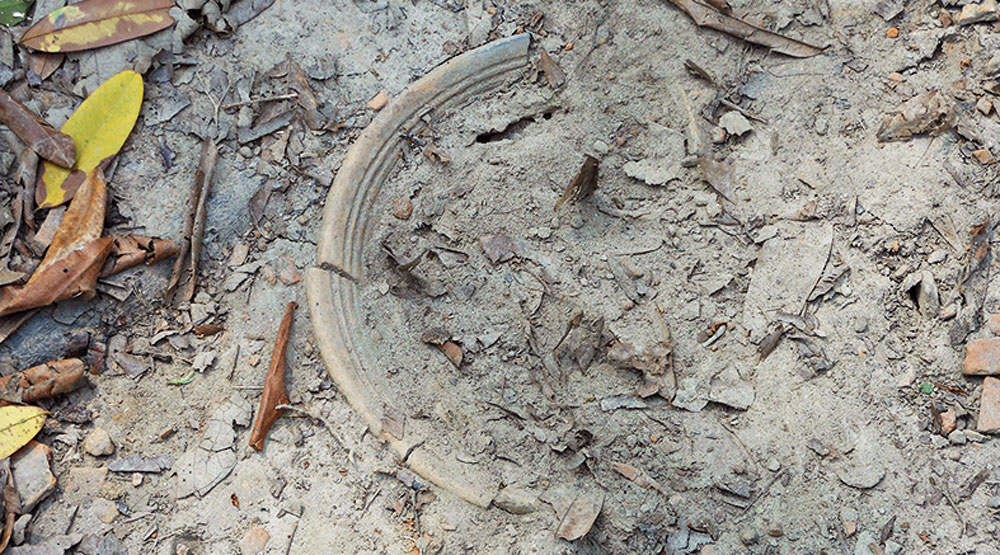 Another heritage enthusiast, Adhish Halder, who runs a nursery in neighbouring Gangnapur, says, "Just look down and you will see you are literally walking all over history." Indeed, there are shards of clay pottery, bricks and parts of idols scattered all over the place. "The most unfortunate thing is that one cannot avoid stepping on them," says Halder. It appears, whenever there is even a short spell of rain, the surface layer of the soil loosens, gets washed away and the antiques surface.
Once he saw the olden pottery, beads and terracotta work, Roy took it upon himself to save the artefacts and find them a home in a museum. Biswas yielded the ground-floor room of his two-storey house for this purpose. "We had approached the district magistrate of Nadia many times with the plea to protect the place, but to no avail," says Halder.
According to Roy, initially, he had a tough time. "No one felt the need for the preservation of the objects. Now, of course, many local students are also involved in the case." In the absence of any government or institutional interest, some enthusiastic locals and young scholars Sanjay Bhowmik and Debjit Biswas have taken up the initiative of preserving the artefacts. They have formed a group, Debagram Debalraja Puratattwa o Loksanskriti Sangha, for the purpose. The collection in the makeshift museum is growing. Says Durga Basu: "It is clear from initial explorations that proper archaeological investigation will definitely unfold some unknown yet important pages of history from these parts."