How Calcutta won a Dubai flight but lost a London one
The new route sounds suspiciously like a consolation prize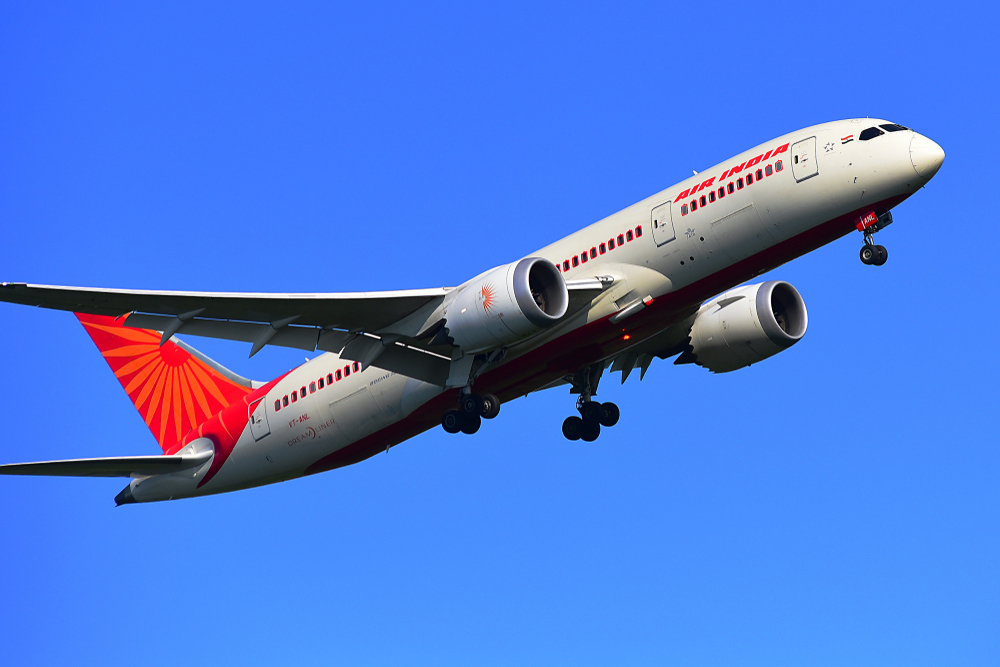 ---
Calcutta
|
Published 26.06.19, 01:24 AM
|
---
First, the good news: Air India has announced a flight from Calcutta to Dubai from mid-July.
Now, the bad news: the new route sounds suspiciously like a consolation prize that masks the tale of how Calcutta missed out on a direct flight to London.
The decision to launch the Calcutta-Dubai flight, which will be in operation four days a week, has prompted sources to convey to this newspaper that Air India had almost finalised plans a few months ago to introduce a direct flight from Calcutta to London.
But the Centre decided to give the route to Bangalore and it was launched in November last year, which the sources have attributed to political reasons.
However, after the Lok Sabha elections that transformed the BJP from an also-ran to a serious contender for power in Bengal, the Centre has apparently decided that a gesture from Air India could reap rich dividends in the international-flight-starved state. At present, the state has no direct flight to any of the countries in Europe and the Americas.
Since the London route had already been given to Bangalore, Air India then decided on the Calcutta-Dubai flight, the sources said.
On Tuesday, Air India announced that the non-stop Calcutta-Dubai flight would commence from mid-July with a 182-seater Airbus A320neo aircraft. The flight will operate four days a week.
Sources in Air India said discussions and deliberations were on for more than two years to revive the Dhaka-Calcutta-London route, which the state-owned airline had withdrawn in October 2008.
"Things had almost been finalised towards the end of last year after a lot of deliberations and discussions. But then suddenly we were told the flight to London would operate from Bangalore and not Calcutta," said a source in Air India.
"Bengal has been deprived of direct connectivity to London because of political reasons. We had tried for two years for the Calcutta-London flight but it was given to Bangalore," Derek O'Brien, Trinamul Congress parliamentary party leader (Rajya Sabha), said in response to a question. O'Brien is the chairman of all parliamentary committees on transport, including aviation but barring the railways.
In 2016, Air India chairman-cum-managing director Ashwani Lohani had said in Calcutta the airline would operate the London flight from the middle of 2017 with a Boeing 787 Dreamliner aircraft.
"A Dhaka-Calcutta-London flight is on our radar and I have asked my people here to start a survey. It can be launched by the middle of next year with a Boeing 787 Dreamliner aircraft," Lohani had told this newspaper.
In 2016, chief minister Mamata Banerjee had requested then civil aviation minister Ashok Gajapathi Raju to start an Air India direct flight to London.
Before that, Mamata had personally requested Jet Airways, which has now ceased to operate, to start a direct flight to Europe. The airline had turned down the request, saying Calcutta was a low-yield market and the flight would not be viable.
After Air India pulled out its direct London flight in 2008, British Airways and Lufthansa had followed suit, snapping Calcutta's direct air links with Europe.
Aviation industry sources said the Calcutta-Dubai sector could face competition from Emirates and Etihad Airways that flies to Abu Dhabi.
According to these sources, most Emirates passengers proceed from Dubai to Europe and the US. "At least one direct flight to Europe would have been more viable and beneficial for Calcutta. Now many of our clients fly to London and other European destinations through Delhi and Mumbai," said Anil Punjabi, chairman, east, the Travel Agents Federation of India.
The sources said more than 200 passengers travel daily from Calcutta to the UK through other cities.
An Air India spokesperson said the airline expected the Calcutta-Dubai flight to be successful. "There is demand and we are expecting the flight to become successful," he said.