Registrar general of India invited for talks
Centre calls tripartite meet to discuss ST status in hills
The meeting will be chaired by Union home minister Amit Shah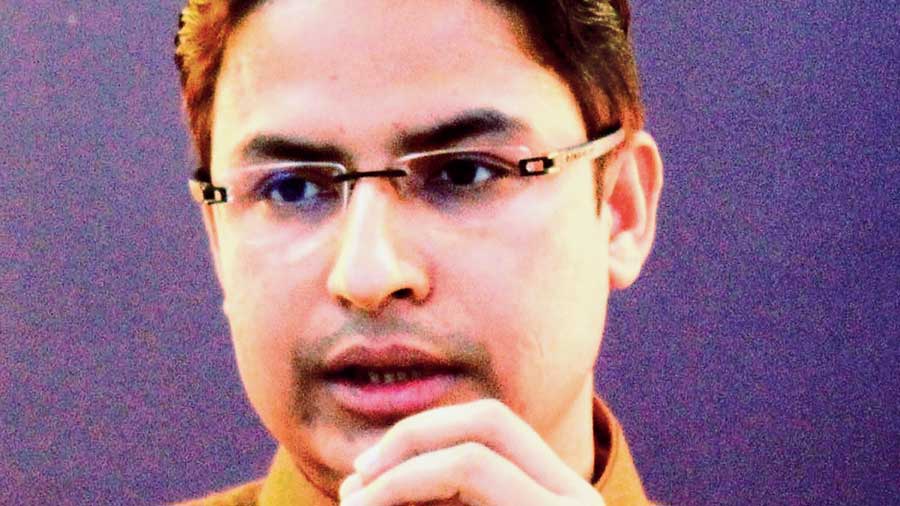 ---
Darjeeling
|
Published 12.10.21, 02:02 AM
|
---
The demand to grant Scheduled Tribe status to 11 communities in the Darjeeling hills and Sikkim is likely to be discussed at the tripartite meeting that the Centre has convened in New Delhi on Tuesday to discuss "issues related to Gorkhas".
The hills were on Monday abuzz with murmurs that the Narendra Modi government would finally take up the ST demand after Darjeeling BJP MP Raju Bista said the registrar general of India (RGI) and the secretary of the Union tribal ministry would attend the meeting.
"The registrar general of India and the secretary of the Union tribal ministry have been asked to attend the tripartite meeting, which means the issue of granting tribal status to 11 communities will be discussed tomorrow," said Bista.
The meeting will be chaired by Union home minister Amit Shah.
Even though both the Bengal and Sikkim governments and the BJP, which is in power at the Centre, have agreed to the demand of granting the ST status to 11 communities, no concrete action has been taken about it as yet.
The 11 communities are Bhujel, Gurung, Mangar, Newar, Jogi, Khas, Rai, Sunuwar, Thami, Yakka (Dewan) and Dhimal. "There is an understanding that bureaucrats are not in favour of according the ST tag to the 11 hill communities as they believe certain modalities are not fulfilled by many communities," said an observer.
The Union ministry of tribal affairs had formed a committee in 2016 to examine the demand for the ST tag.
"The determination has to be done as per the modalities of the government. ORGI is the competent authority to determine if a community is as per its yardstick for listing as Schedule Tribe," read the report filed by the panel.
Interestingly, even before the report was submitted by the committee, the ORGI had rejected twice on various grounds the proposal sent by the Bengal and Sikkim governments to bestow the ST tag on the 11 communities.
An RTI reply in 2019 had said the ORGI was of the opinion that there would be similar demand from people of Nepalese origin from other states, apart from Bengal and Sikkim, in the country.
A letter had also been written by the additional registrar general to joint secretary in the ministry of tribal status on March 24, 2017 stating "inflow of Nepalese immigrants will further increase if the said communities are granted ST status".
Another important observation of the ORGI read: "The consequences of specifying all these (Gorkha )communities as STs will be, that almost all the permanent residents of Sikkim will be Schedule Tribes, and the more backward communities like Lepcha and Bhutia (who are Schedule Tribes) would be disadvantaged and deprived."
The list of attendees at the meeting remained hazy as there was no confirmation from the state government that it had been invited to the talks.
Bista has, however, said Bengal chief secretary H.K. Dwivedi has been invited to the meeting.