Hill party to take out Amit Shah's effigies
Bharatiya Gorkha Suraksha Parishad seeks a permanent political solution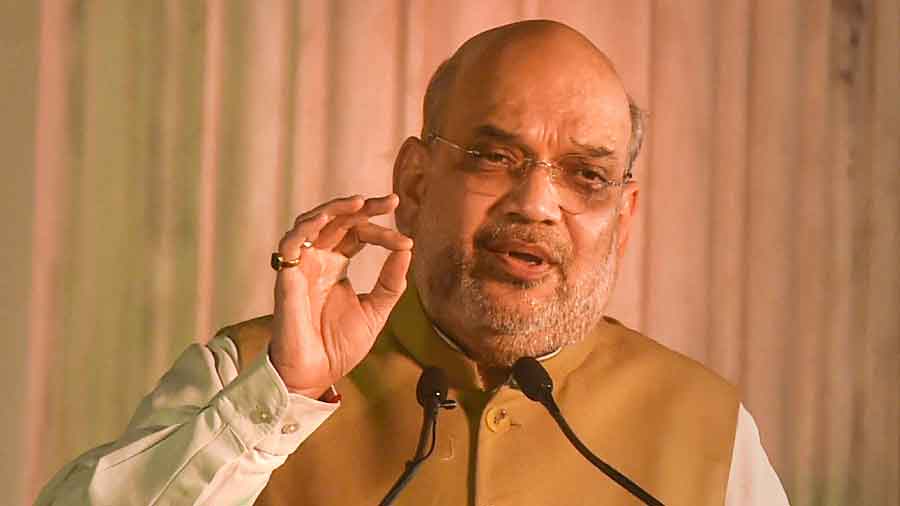 ---
Siliguri
|
Published 12.05.22, 03:02 AM
|
---
A fledgling political party in the hills has decided to protest against Union home minister Amit Shah, other BJP leaders and the central government for not keeping its word to provide a permanent political solution — a longstanding demand of the hill residents — from next week.
The Bharatiya Gorkha Suraksha Parishad (BGSP), which has been floated by S.P. Sharma, a former leader of Akhil Bharatiya Gorkha League, has planned to take out effigies of Shah across the hills to organise demonstrations in different locations.
"It is high time that the central government takes some decision over the proposed permanent political solution, which we believe should not be anything other than a separate Gorkhaland state. We have repeatedly appealed to the Union home minister and if there is no development on the issue till May 15, we will take out his effigies from the next day in the hills and resort to protests and demonstrations," Sharma, who heads the BGSP, said here on Wednesday.
Last year, Sharma had launched an indefinite hunger strike in Darjeeling, demanding that the Centre and the BJP MP of Darjeeling Raju Bista should spell out their plans related to the PPS. He and his followers had also taken out protest marches carrying the Darjeeling MP's effigy.
"The Union home minister had hurriedly called a meeting on October last year in the name of tripartite talks with leaders of the BJP and the party's allies in Delhi. Later, he (Shah) had said that that the next round of talks would be held on November. But six months have passed since then. We can't wait any longer," added the BGSP leader.
His party, Sharma said, will also not participate in the elections of the Gorkhaland Territorial Administration (GTA) that is likely to be held in June this year.
"The state government is forcing the hill residents to participate at the GTA polls. This is unacceptable," he said.