Hijacked truck seized, two arrested in Assam
The miscreants left the driver and the cleaner off the highway, with their hands and legs tied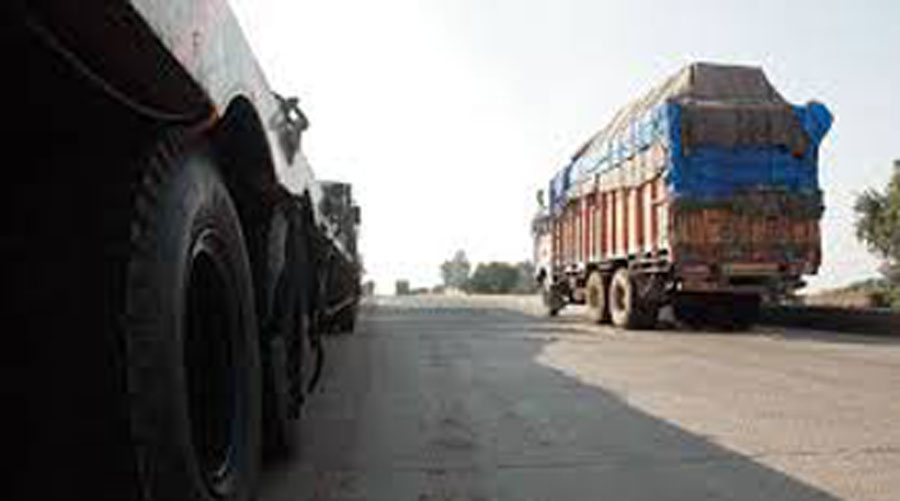 ---
---
A gang of six miscreants held the driver and cleaner of a truck at gunpoint in Maynaguri of Jalpaiguri district and fled with the vehicle on Thursday morning.
The truck was intercepted in the neighbouring Assam and two persons suspected to be members of the gang arrested. The seizure and the arrest were made on the basis of an alert issued by Jalpaiguri police.
Sources said the truck was from Uttar Pradesh and had carried rice from Delhi to Siliguri a few days back. The truck was supposed to be loaded with potatoes at Maynaguri on Thursday morning and head for Bihar.
Mohammad Akram and Mohammad Mukram, the driver and the cleaner, had their dinner on Wednesday night. They then parked the vehicle near Assam More in Maynaguri and were sleeping inside.
Around 4am on Thursday, six miscreants broke the window and started beating them. As they protested, both were held at gunpoint.
"They tied us up with ropes and gagged us with clothes. One of them turned on the engine and headed towards Dhupguri (along Asian Highway 48). On the way, two miscreants forced us to get down from the vehicle at a deserted location in Ranirhat while the remaining four fled with the vehicle," said Akram, the driver.
The miscreants left the driver and the cleaner off the highway, with their hands and legs tied.
Later in the morning, some local people spotted the driver and the cleaner and informed the police. A team from Maynaguri police station reached the spot and rescued them. The police also circulated detail information of the truck to nearby police stations and the police in Assam and Bihar.
After some time, the police could locate the truck's location through GPS. They passed the information and soon, the vehicle was intercepted by a team of Chapar police station in the Dhubri district of Assam.
"We have come to know that as the vehicle was intercepted, two miscreants managed to escape while the other two have been arrested. Both of them are from Uttar Pradesh. There is information that along with them, some miscreants from Manipur were also involved in the crime. A team from Maynaguri police station has headed for Assam," said Vikramjit Lama, deputy superintendent of police (crime) of Jalpaiguri.