High MD entrance rank for BF Block doctor
Namrata Bagchi secured a ranking of 40 in NEET PG (MD/MS)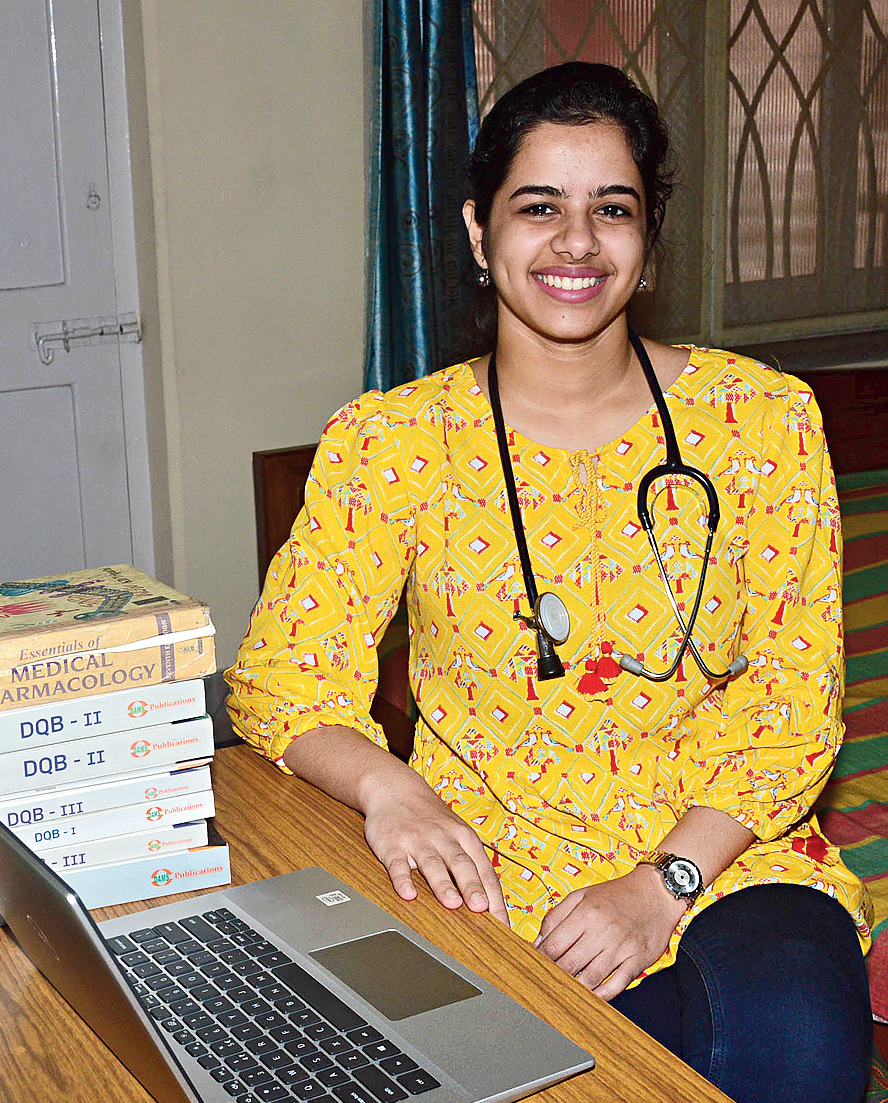 ---
|
Calcutta
|
Published 13.02.20, 08:31 PM
---
Namrata Bagchi of BF Block has secured an all-India ranking of 40 in NEET PG (MD/MS). The 24-year-old, who completed her MBBS from RG Kar Medical College and Hospital, cleared the post-graduate medical entrance examination in her first attempt.
In fact, it's double celebration time at the Bagchi household as Namrata's twin sister, Nandita, has cracked the exam too, securing a 1,100 rank.
"We hadn't expected both of us to clear the exam in the first attempt," says Namrata. "In fact, after taking the test I had thought I may have to appear again so the 40th rank comes as a big surprise."
The twins have been "study buddies" from as far back as they can remember. Students of Apeejay School in BG Block, Namrata scored 97.4 per cent and Nandita 97.2 in their CBSE Class XII exams too. "It's a big advantage and a time-saver," says Namrata. "One of us would study from the textbook and the other from an e-book and we would swap after a while. Whoever was stronger at a particular topic explained it to the other."
It was only during internship, also at the RG Kar hospital, that the sisters developed interest in different streams. Namrata enjoyed ENT and surgical branches more while it was medicine and paediatrics for Nandita.
But they are yet to choose their specialisations for post graduation. "The stream I choose now will become my whole life so I have to be sure of what I love," Namrata says. "What I want is more important than what I can get."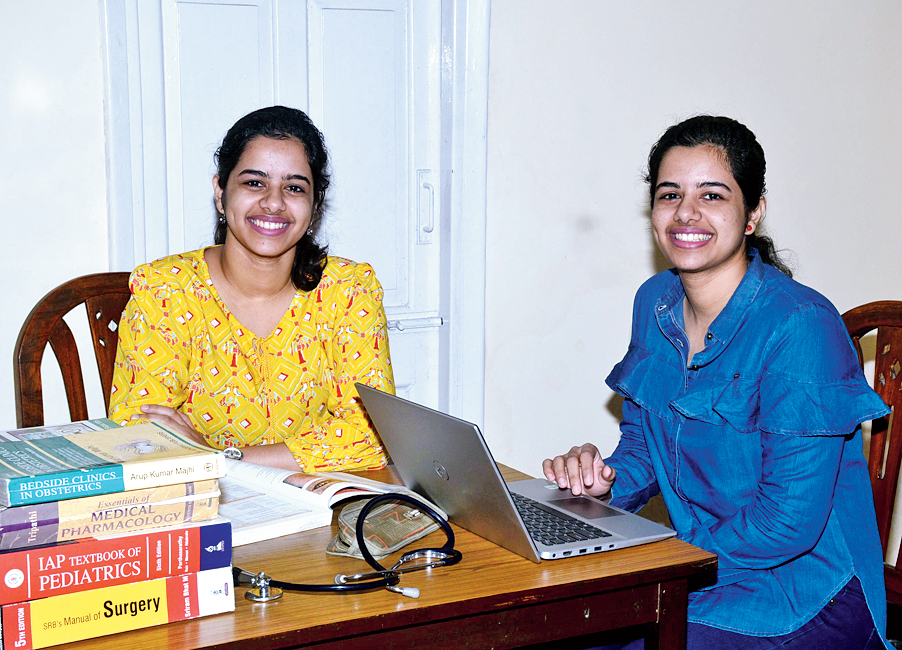 Namrata ranked about 1,300 for the AIIMS entrance exam but that's not good enough to qualify under the general category. She's waiting for state rankings to be declared too, although she would prefer going to Delhi.

Despite the odds, the girls feel that the Bengal government is doing a lot to improve health facilities. "For instance, the obstetrics and gynaecology department at RG Kar is very strong," says Namrata. "The state has good schemes. It only falters in implementation due to lack of doctors. And for that they need to increase seats for medical students."
Medicine is a demanding field, say the doctors who completed their internship in March 2019, before dedicating all their time to exam preparations. "We would have 24-hour shifts and didn't get any leave except for Durga and Kali puja. The studies one can still manage but it's the mental pressure and emotional upheavals while dealing with patient parties that many cannot handle. We know some students who dropped out of the course midway and others who decided not to take it up at all, fearing the stress," she says.
Namrata asks her juniors to familiarise themselves with the pattern of whichever examination it is they are aiming for and to attempt multiple mock tests as they increase speed and assess one's weak areas.
"Respect your teachers, limit your distractions and keep calm. Anxiety can be good and bad both — good, because it gives you a moment of desperation and the drive to keep moving forward; bad, because you cannot control it. The more you experience it, the better you will be at dealing with it," says the doctor who took coaching from Delhi Academy of Medical Sciences (DAMS).
What is your message for Namrata Bagchi? Write to us at saltlake@abpmail.com