Heat factor in Tagore show
Residents brave the heat to watch Rabindrajayantis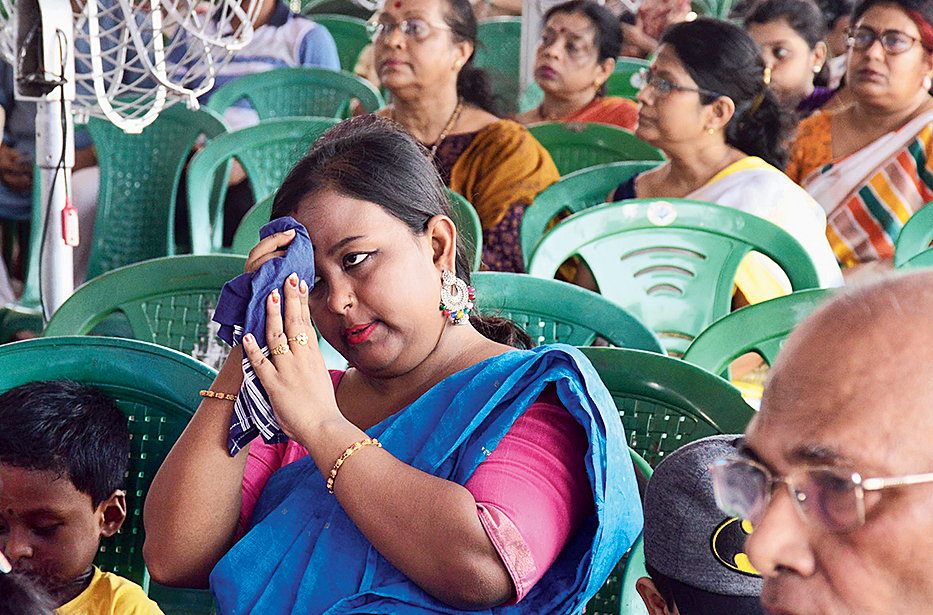 ---
Calcutta
|
Published 17.05.19, 10:36 AM
|
---
Residents thronged the multiple venues to watch Rabindrajayantis last week, even if it meant braving the heat.
At the open-air Central Park venue, where about 150 artistes performed, visitors carried hand fans, wet towels, bottles of cold water and played musical chairs of sorts in an attempt to inch closer to wards the pedestal fans. "I came at 6.30am, just as the show began, so I could capture a seat next to a fan," said Pinaki Kesh of FE Block.
Many left the venue as early as 9am and by noon the crowd was reduced to half. "The show is good but we cannot stand the weather any longer," said Baishaki Dutta of AG Block, walking out. Ramen Ghosh of DL Block hung around but his wife had to leave in half an hour as she felt sick in the heat. "She attends the show every year but couldn't take it this time," said Ghosh.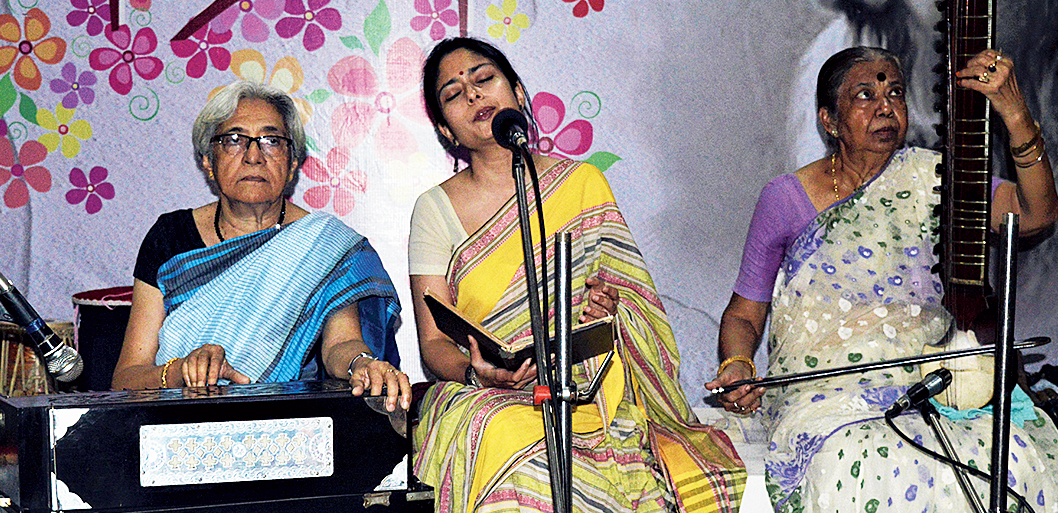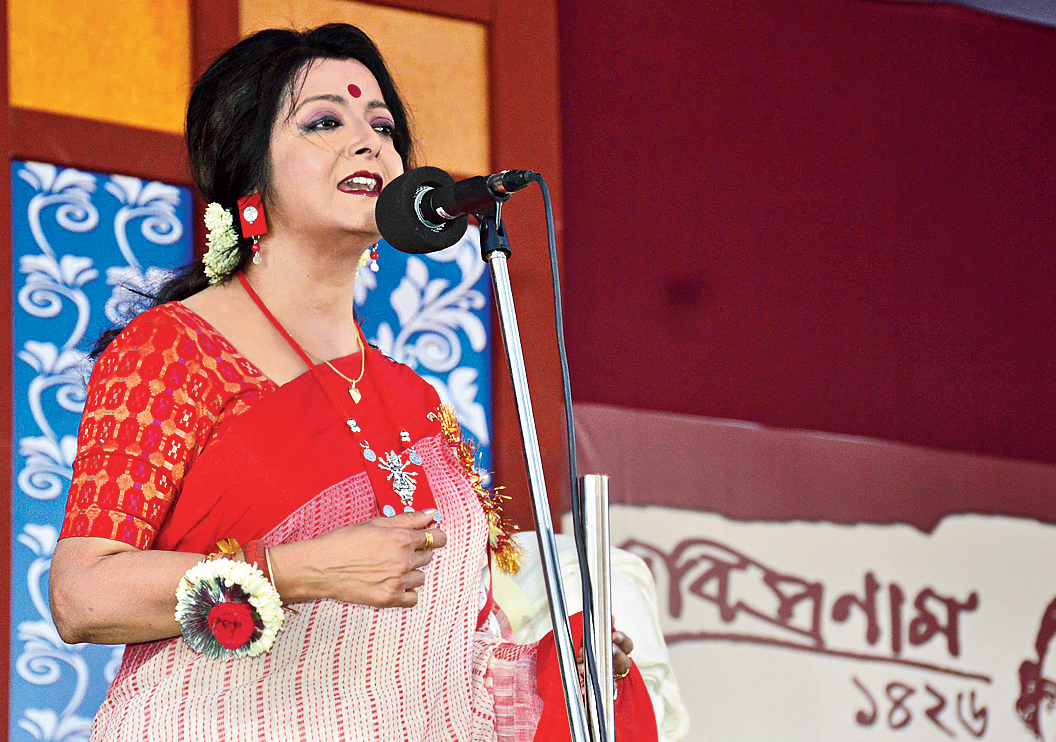 Melting stars
The artistes suffered as much as the audience. "It is the hottest Rabindrajayanti in years," said Indrani Sen, awaiting her turn at a programme at a packed Bharatiyam for a Swastik Event Management show the day after. "I refused so many invitations this year on figuring out that the programme would be held in the open. It is impossible to sing in this heat unless the hall is air-conditioned."
Elocutionist Urmimala Bose had come to the Sreenandana event at CK Block's IPHE Hall. "Some artistes might complain that an AC hall is bad for their throat, but I think it is a blessing. The heat outside is terrible and the AC is an absolute necessity. It relaxes both the audience and the artiste. You can't perform well if you are suffering from the heat. You need to stay calm and the AC ensures that," she said.
Cool comfort
The celebration at Purbachal Gyan Mancha was pleasant this year as the auditorium has recently been fitted with permanent ACs. Previously they used temporary ones. Councillor Minu Das Chakraborty looked like a proud mother as she welcomed guests and artistes at the beginning of the program. "This year the auditorium will be cool. I have also added a false ceiling. Our MP Kakoli Ghosh Dastidar has given us Rs 8 lakh and MLA Sujit Bose Rs 4 lakh from their funds for it."
The show was inaugurated by classical vocalist and resident Sunanda Pattnaik, followed by Sreekumar Chattopadhyay, Agnivo Bandyopadhyay, Sreeradha Bandyopadhyay, Lajbonti Roychowdhury and others. The hall was packed till the end and residents did not budge till the last performance ended. This seemed quite an achievement as most people would leave midway in earlier years.
"This year, the AC has been a blessing. That is why I have stayed so long," said Shikha Sarkar, an audience member. A coffee stall was set up outside and residents were overheard wishing it was served chilled.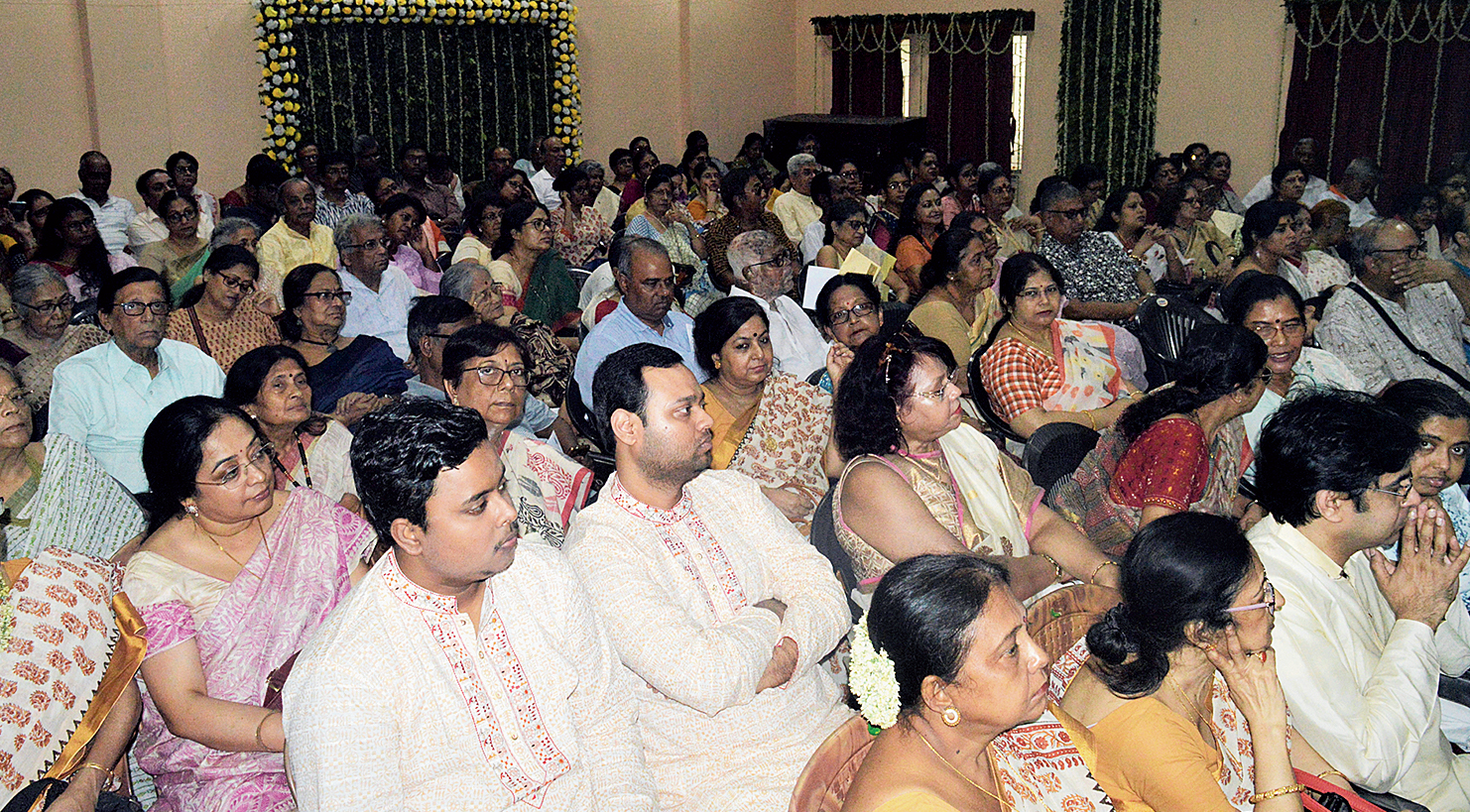 Organiserspeak
Bidhannagar Sanskriti Angan, that organises the Central Park show, said they could not afford a cooling system. "Our USP is that we host around 150 artistes on a single day. But we do not have the financial backing to offer the audience a more comfortable ambience," said Subhas Pal, general secretary of the group. Last year, the Corporation had jointly organised the show, but this year they had to refrain due to the upcoming elections.
Ashok Panja of Swastik Event Management said they were the first to use temporary air-conditioners in a Rabindrajayanti event in 2015 when they organised a programme at Central Park. "After that, we did air-conditioned shows in the open at the same venue the next year and in FD Park in 2017. But it is so hot this year that there was no way we could hold one outside. To air-condition a 160ftx60ft area using the German technology hangar that we utilised, it would have taken minimum 250 tonne AC. The bill would have come to at least Rs 7 lakh," he said.
As luck would have it, even the air-conditioner at Bharatiyam was malfunctioning and some audience members seated in the back started complaining, leading to the organisers sending a message to the hall authorities to take remedial measures.
Jayatee Chakraborty, of Sreenandana, was elated at the turnout at the air-conditioned IPHE. "I wish we can hire a bigger hall the next time so everyone gets a seat," she said.