Gorkhaland Territorial Administration dithers on use of funds for tea hands
The 87 tea gardens in the hills have together around 55,000 permanent workers and 15,000 temporary labourers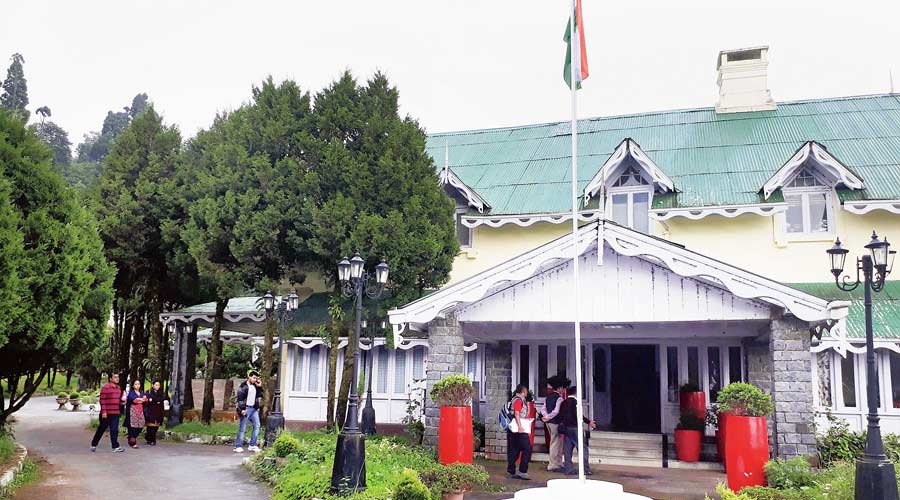 ---
Darjeeling
|
Published 07.10.21, 02:27 AM
|
---
A sum of more than Rs 2 crore is lying in the Gorkhaland Territorial Administration's kitty but the hill body is hard-pressed to decide on its utilisation as different opinions have cropped up on the fund.
The GTA chairman relief fund had been set up on March 24, 2020, purportedly to take up the gigantic task of "paying tea garden workers during the lockdown". Anit Thapa was the chairman then.
The 87 tea gardens in the hills have together around 55,000 permanent workers and 15,000 temporary labourers. However, unlike other sectors in the country, the tea industry remained closed only from March 25 to April 9 in 2020.
Contributions to the relief fund continued to pour in and over 11,000 people donated a sum of Rs 2.12 crore. Thapa had announced that the GTA would contribute a matching amount to the relief fund.
With the tea gardens operating during the Covid-19 pandemic, the fund's express purpose was defeated leading to a tug-of-war over its utilisation.
As the chairman of the GTA, Thapa constituted a 15-member committee comprising trade union leaders of different political parties among others. The committee did sit for a meeting on January 28, 2021, but consensus eluded the panel.
"Some wanted the GTA to distribute cash to the workers, while others wanted to utilise the fund for infrastructure development. There was also a demand to set up a bhavan (guesthouse) in Siliguri with the fund so that tea garden workers can utilise the place when they go down for medical emergencies," said a GTA source.
During this Puja period and at a time when annual bonus to the tea estate workers is being paid in two instalments of 15 per cent and 5 per cent, the demand for the utilisation of the fund has been raised from different quarters in the hills.
"I, too, have contributed to the fund. As a contributor, I demand that the workers be paid in cash before Pujas," said Binay Tamang, former GTA chairman who recently quit as the head of a Gorkha Janmukti Morcha faction he had helmed since 2017.
A senior GTA official said the hill body would "soon convene a meeting" to decide on the fund utilisation.
"However, given the sensitivity and complexity surrounding the fund because of the involvement of so many leaders from different political parties, it would be tough a task to come up with a decision that would satisfy all," said an observer.