Girl 'kidnapper' roams free
Social workers said rescued traffic victims and their families often fear revenge by the accused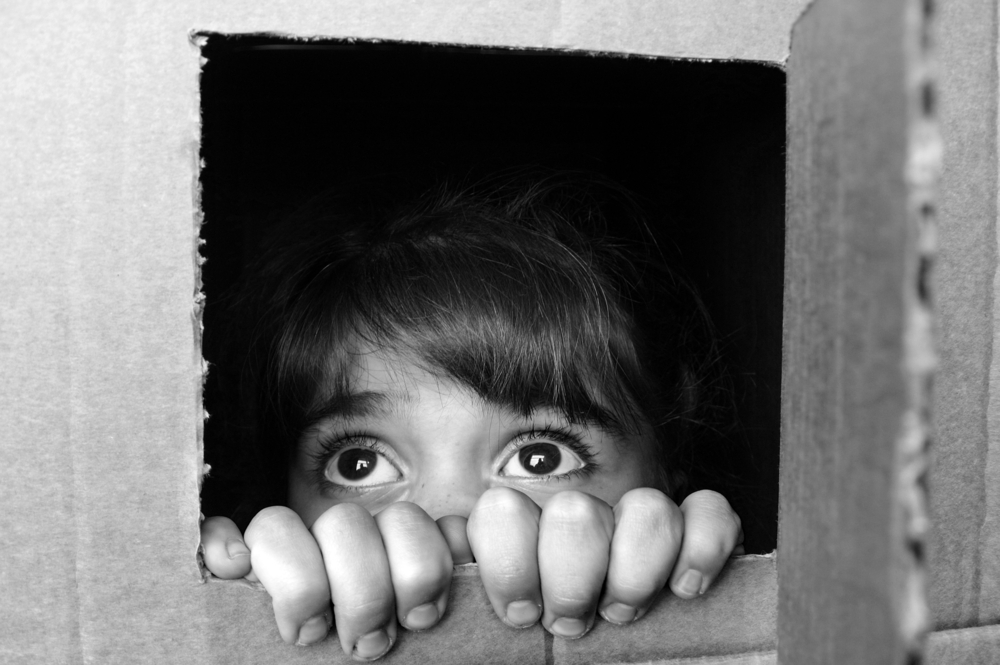 (Representational image) Handed over to CINI, an NGO, the girl is being housed at a shelter home till her case is decided by the Child Welfare Committee.
(Shutterstock)
---
Calcutta
|
Published 04.07.19, 08:17 PM
|
---
The disappearance of a 14-year-old girl, who was taken to a police station after five days by a relative of the accused who lives in her neighbourhood in South 24-Parganas, and the reluctance of police to proceed with the probe have shed light on the challenges trafficking victims face after their return.
"I want my daughter back, but I fear for her safety. Why has the accused not been interrogated or arrested yet?" asked the victim's mother at their village in South 24-Parganas. The girl's father works as a mason elsewhere.
Social workers said rescued traffic victims and their families often fear revenge by the accused.
"A 14-year-old girl is kidnapped by a 22-year-old married neighbour. The brother-in-law of the accused returns her to the police station. Shouldn't the kidnapper be arrested immediately?" asked Manami Das, the project manager of Nishtha, a local NGO. The relative of the accused was not even questioned, social workers claimed.
Handed over to CINI, an NGO, the girl is being housed at a shelter home till her case is decided by the Child Welfare Committee.
"It is the victim who gets sent to a shelter away from her family. In many cases, the accused is either not arrested or immediately gets a bail," Das said.
Contacted by Metro, the police refused to comment on record why there was a delay in filing the FIR and why no arrests have been made even after four days.
Social workers said that in most cases it was difficult to even get an FIR registered. "Cops always ignore kidnapping cases as consensual elopement even when they concern minors," said social worker Debashree Chatterjee, who has been helping the victim's mother in her efforts to get the accused arrested.
The latter had made rounds of the special superintendent of police's office in Pailan (more than an hour from her village) for two days with her plea.
Lawyers said when the victim is a minor, "consensual" elopement cannot be cited as defence by the accused.
The girl, a student, was allegedly stalked and for months by the neighbour.
"In our village and block, child marriage and trafficking are common. It's difficult to keep our daughters safe. Still I tried. I wanted my girl to study. I tried to stop the man. But he took her away and married her forcibly. Now my daughter can't come home till the accused is taken to task," said the mother.
The mother and social workers want the girl home with guarantees put in place to ensure that she would be safe from the accused.
But they said the superintendent of police was yet to even hear them out.
"The girl was nervous when she was returned to us. She was not keen on a medical examination. But that can also mean she is scared. But the police think it was a consensual case of elopement and hence she is not cooperating," said Ashutosh Mullick, the head of the Dum Dum unit of CINI.
According to him, the accused cannot be booked under POCSO, the law meant to protect children from sexual offences, before a medical examination is conducted.
But Delhi-based lawyer and human rights activist Leena Prasad wondered: "Even if she is not ready for a medical examination, the accused should have been arrested under POCSO and other acts. It is the health and safety of a minor we are talking about here. How can an arrest not happen till now?"
According to social workers, rescued traffic victims at times refuse to testify as a result of renewed emotional blackmail from former abusers who escape punishment. A laidback attitude on part of the law-enforcement system can make trafficking victims more vulnerable.
"It is now up to the child welfare committee to ensure justice. Even when the police fail to act, the committee can order the arrest," said Priti Mahar, director of policy, advocacy and research at CRY, an NGO.