Gender protest finds voice on screen
Gender-based issues by 24 youngsters from eastern and north-eastern India and Bangladesh screened at American Center in Calcutta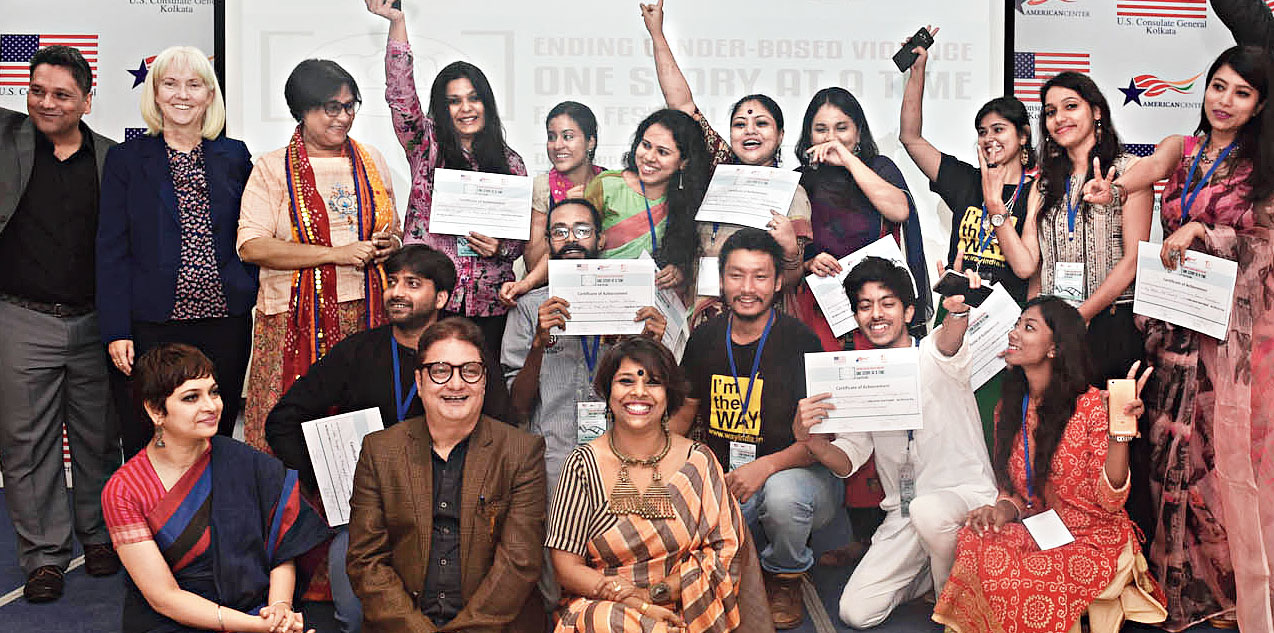 ---
Calcutta
|
Published 29.09.18, 10:31 AM
|
---
Menstrual taboo, discrimination in property inheritance, gender stereotyping from birth — films made on a host of gender-based issues by 24 youngsters from eastern and north-eastern India and Bangladesh were screened at American Center on Friday.
The short films were made as part of the One Story at a Time film festival, a digital-storytelling workshop aimed at creating greater awareness against gender-based violence and discrimination, launched in April. The festival was hosted by the US consulate general in Calcutta, in association with the California-based non-profit Story Center and city-based Banglanatakdotcom.
The participants spent five days developing a script — in English, Bengali, Hindi or Assamese — with subtitles, recorded a narration and used photographs and videos to complete the shorts.
The filmmakers were mentored by Amy Lenita Hill, the director of Story Center that supports individuals and groups in using storytelling and participatory media for education and social change.
A panel of judges comprising actor Vinay Pathak, actor and filmmaker Churni Ganguly and filmmaker Anindita Sarbadhicari picked the best four on the basis on production, presentation and originality.
The first prize went to Eggs by Sanjukta Sarkar from Calcutta that tells the story of her mamabari — a joint family with several stomachs to feed, where an uncle was the only one entitled to a full egg because he was the only son.
Pink and Blue, the best zonal film, questioned the norm that welcomes a baby girl with pink balloons and a baby boy with blue ones.
"This is a meeting point of great minds across the borders. The directors are brave agents of change," said US consul-general Patti Hoffman.
The winning films will be shared on the consulate's social media platforms and showcased in schools and other institutions.