Friends die on same day in 'CAA panic' in East Burdwan
Sources said the deaths inflamed anti-Citizenship Act tension at their village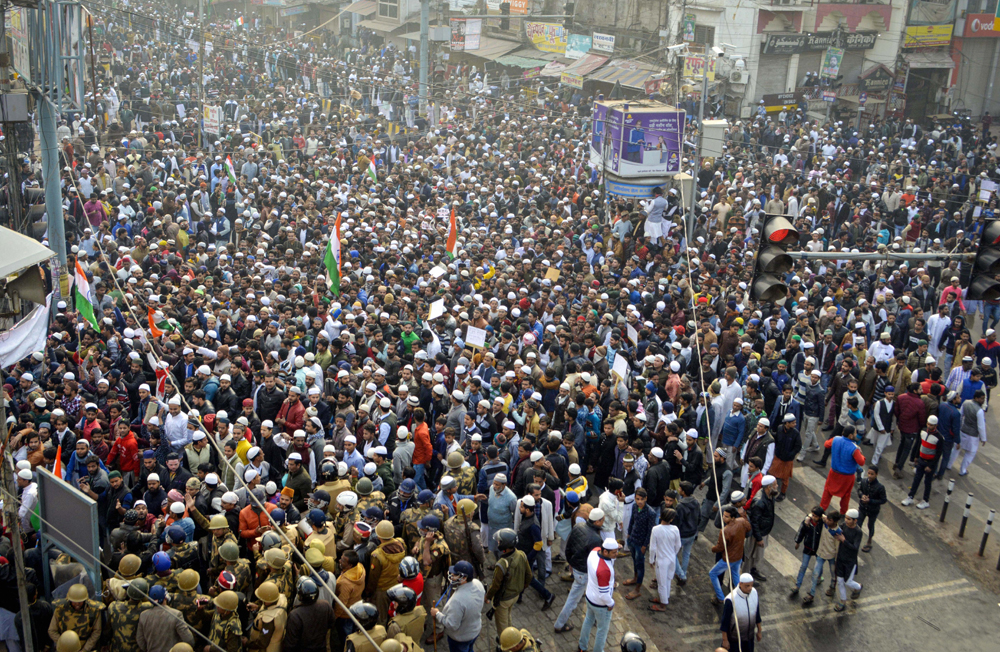 Protesters participate in a rally against the Citizenship Act, in Kanpur, Friday, December 20, 2019.
(PTI)
---
Katwa
|
Published 20.12.19, 10:18 PM
|
---
Two elderly friends died from heart attack at a village in East Burdwan early on Friday morning after allegedly being in panic over how they could collect documents to prove their citizenship.
Abul Kashem Sekh, 68, and Abdus Sattar Sekh, 65, lived just 800m away from each other's house at Karui in Katwa 2 block.
Friends and relatives said while Abul Kashem had died at his home around 12.30am, Abdus Sattar passed away around 4am at his house. Both were marginal farmers.
A few days ago, they had stopped work in fields and gone to several government offices in the hope of finding land-related documents.
Sources said their deaths inflamed anti-Citizenship (Amendment) Act tension at the village where several residents had been gripped by panic.
"Both Kashem and Sattar had been roaming several government offices, including those of gram panchayat and block, over the past few days in the hope of finding land documents that would help them make changes in their Aadhaar cards," said a neighbour.
Kashem's son, Manirul, repeated on Friday what had become a refrain among panicked minority-community villagers in Bengal. "My father kept saying in panic that we would have to go either to jail or Bangladesh after the CAA had been passed. My father, his friend, and several other villagers stopped going to work in the past week because they were clueless about what to do," he said.
The neighbours recalled Kashem and Sattar's amity and said even in distress, they had gone about their work together.
Katwa 2 BDO Shamik Panigrahi said he had heard of the deaths but declined comments on the CAA connection. "Panchayat officials told us that they were searching for old documents. I cannot confirm the reason for the deaths."