Forest squad to check trafficking & illegal trade
An official of the rank of chief conservator of forest will head the force and monitor its activities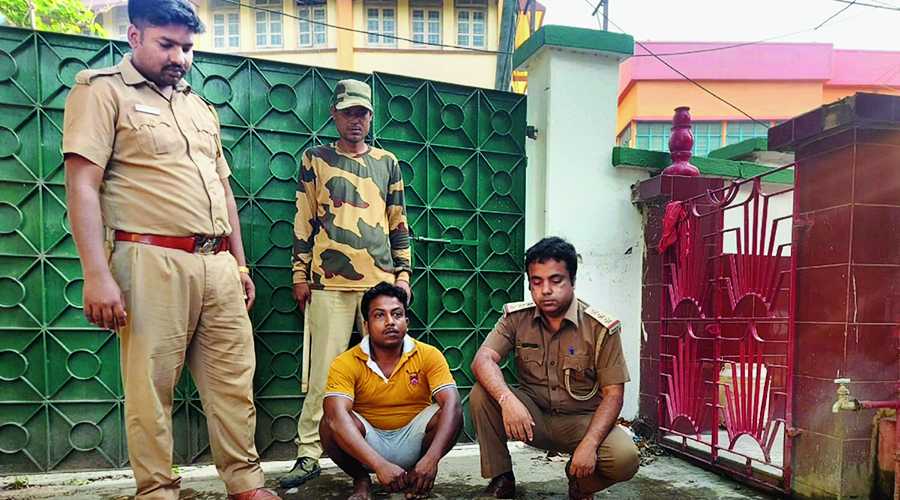 Turtles seized by the forest department in Malda on Friday.
Soumya De Sarkar
---
Siliguri
|
Published 09.04.22, 04:26 AM
|
---
The Bengal government has decided to form a special forest squad to prevent wildlife crimes including poaching and trafficking of wildlife in north Bengal following a spate of recoveries of animal parts, carcass of wild animals and arrest of traffickers in the region lately.
"We have decided to form a special squad of the forest department to prevent wildlife related crimes that include poaching and trafficking of wild animals in north Bengal," Jyotipriya Mallick, state minister for department of forest affairs told The Telegraph over phone from Calcutta.
An official of the rank of chief conservator of forest will head the force and monitor its activities.
"Since January this year, 11 persons allegedly involved in smuggling have been arrested. Also, the forest department has seized elephant's tusks, leopard skin, along with gecko and pangolin scales over the past few months," said a forester.
On Friday, the forest department seized 19 gangetic soft shell turtles from the house of Bipul Biswas, a resident of Naya Para in Gajole block of Malda district.
Sources said Biswas would get the turtles from Uttar Pradesh and sell the animal's meat locally. He has been arrested.
A few days back, the foresters had recovered four kangaroos, including a carcass, from the outskirts of Siliguri. The forest officials believe that the animals were being illegally transported to the neighbouring countries through the north Bengal corridor.
A forester said that most of the seizures were made in Siliguri or in areas which are in close proximity to the city. "The open Nepal border is 35km from the town. We suspect that an organised racket, involved in wildlife smuggling, is using Siliguri as a transit corridor to Nepal," the official added.
(With additional inputs from Soumya De Sarkar in Malda)