Farmer killed over phone tiff in Malda
Sources said Sheikh's son and his neighbour's grandson had been playing with the cellphone on Saturday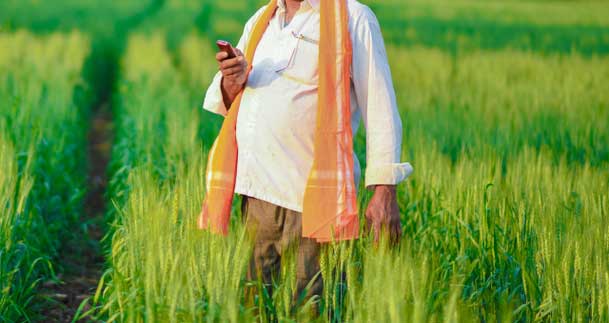 ---
Malda
|
Published 23.02.20, 07:43 PM
|
---
A 30-year-old farmer was beaten to death allegedly by a neighbour and his relatives near Kaliachak on Saturday night over damage caused to a smartphone while boys of the two families were playing with the gadget.
Many people had been lynched across Bengal, including Malda district, in the past few years. Police and local civil administrations lunched several steps to arrest the menace.
However, Malda superintendent of police Alok Rajoria on Sunday said the murder of Alimul Sheikh, 30, at Schoolpara in Sujapur was not a "lynching in true sense of the term".
Multiple sources at the village said Sheikh's son and his neighbour Bakkas Mollah's grandson had been playing with an Android cellphone on Saturday.
"The kids got hold of a smartphone and while they tried to handle it, the device got damaged. Bakkas and his relatives became angry and attacked Alimul. I mediated between both the sides to solve the issue before going to sleep. Later, around 11.30pm, Bakkas and his relatives attacked Alimul with iron rods and other heavy weapons and started beating him black and blue. When he fell down, they throttled his neck with something to ensure his death," said Mohammed Wahab Sheikh, Alimul's elder brother.
"It was beyond imagination that such a minor issue over damage to a cellphone would end the life of my brother," Wahab added.
Alimul was a farmer.
The boys who fidgeted with the smartphone are aged seven-eight years. It was not clear who owned the damaged gadget.
Frequency of alleged lynching incidents over the past few years had put the Malda district police on alert. On many occasions, people seen new in a locality were assaulted by mobs and few of them even lost their lives.
In most cases, the victims were accused of being child lifters. Most of such incidents were reported from areas like Habibpur, Gajole and Old Malda.
In Englishbazar, the district headquarters, at least four-five lynching incidents occurred last year when people were mercilessly beaten up by mobs merely out of suspicion.
The increase in mob attacks made the police launch a campaign across the district so that residents refrained from beating unknown people.
Asked about the Sujapur incident, SP Rajoria said: "It was not an incident of mob lynching in true sense of the term. But the allegation is serious and a probe has been initiated. The accused have not been found so far but searches are on."
He also said the police are on alert to prevent mob attacks.
"Lynching means people taking law into their own hands. If necessary, the campaign against lynching would be launched afresh," Rajoria added.