Eye on LS polls: Govt set to supply piped water to 5.77 lakh households
In November, Bengal topped among all states by providing water supply connections to 2.40 lakh destinations in a month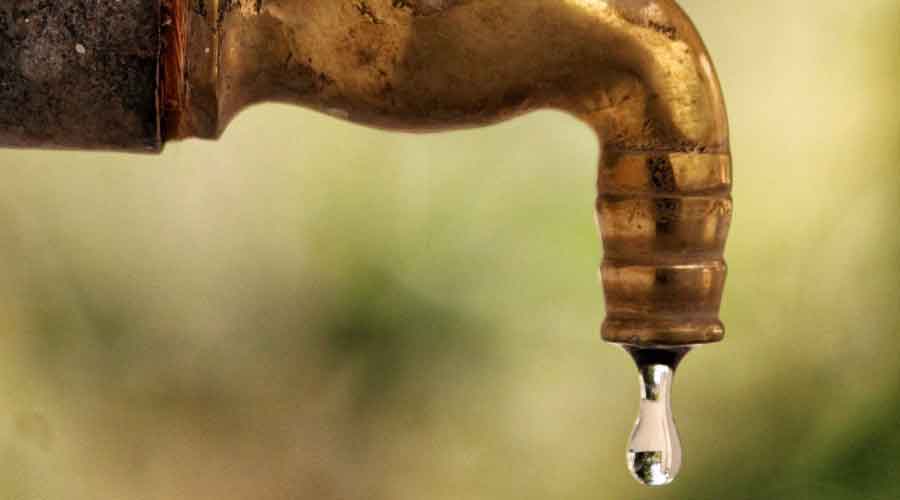 Representational image.
File photo
---
Bolpur(Birbhum)
|
Published 13.12.21, 12:40 AM
|
---
The Bengal government has set a target to supply piped water to around 5.77 lakh households in Bengal's 10,729 remote rural hamlets facing water shortage within March next year.
Sources said the state public health engineering (PHE) department recently held a statewide survey to identify remote hamlets located in forested or hilly areas of the districts and listed them before fixing its target.
The goal of the government is to provide piped drinking water to 1.77 crore rural households in the state under the Jal Swapno project by way of small and large-scale water supply plants before the Lok Sabha elections 2024.
 "We have already reached out to 27.7 lakh households so far and aim to finish the task before the 2024 Lok Sabha elections. According to the directives of our chief minister Mamata Banerjee we have focused on 10,729 hamlets having fewer than 100 families  in remote areas. We will provide drinking water to those pockets within March 2022 and it will be (seen as a) milestone in the country," said Pulak Roy, the PHE minister.
The Jal Swapno project is a part of the central government's water-supply scheme. Its total project cost for Bengal is Rs 60,000 crore, shared equally between the state and the Centre.
At a recent administrative meeting, Mamata asked officials to implement the rural water supply schemes at the earliest under Jal Swapno. 
Mamata seeks to make the Jal Swapna project successful and complete the rural pipeline water supply project quickly to highlight it as part of her achievement during the campaign for the 2024 general elections, sources said.
"Water supply on doorsteps in rural areas is a challenge for all states. If the Bengal government can finish the task before 2024 polls, we can make it our success story. Our chief minister also wants to implement it as soon as possible," said a Trinamul leader.
PHE minister Roy, also the minister of panchayat and rural development, added: "It is chief minister's directive to reach out to all households as soon as we can and officials of our department are trying their best to fulfill her wish. It will be a record in the country when we reach out to all households in remote hamlets with drinking water by March next year."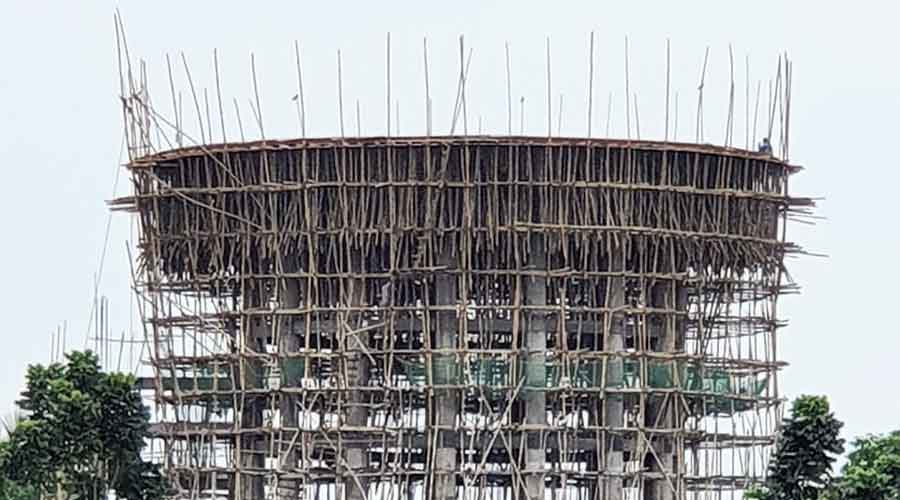 PHE officials said remote villages were located mainly in districts of Jungle Mahal including West Midnapore, Bankura, Purulia and Jhargram. In West Midnapore, the number of remote hamlets is 1,039. The number is 618, 442 and 848, respectively, in Bankura, Purulia and Jhargram. Most of these hamlets are in tribal belts of Jungle Mahal, where water is scarce.
"We have considered two sources. If there is a river or water body like a dam or barrage, we will use them. Alternatives include setting up deep tube wells," said a senior PHE official in Calcutta.
Officials said the Bengal government had set an example recently. In November, Bengal topped among all states by providing water supply connections to 2.40 lakh households in a month.