Exit hat-trick in Birbhum
The 'tradition' started in the Lok Sabha polls of 2014 when Alok Rajoria was transferred to Jhargram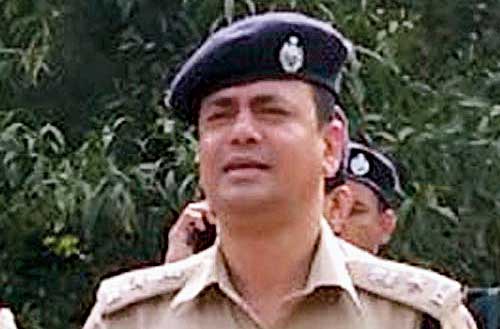 Shyam Singh
Telegraph picture
---
Suri
|
Published 06.04.19, 07:52 PM
|
---
The transfer of the Birbhum district police chief Shyam Singh by the Election Commission of India, along with three other senior IPS officers, on Friday night became a talking point in administrative circles as this was the third consecutive instance of the district's top cop being removed ahead of a major election.
The "tradition" started in the Lok Sabha polls of 2014 when Alok Rajoria was transferred to Jhargram. Rajoria, however, was not barred from election-related duties. Ahead of the 2016 Assembly polls, police chief Mukesh was removed. "This is unusual…. If police chiefs of a particular district get removed repeatedly ahead of polls, it gives a hint that there is a serious law and order problem. But the removal of Singh is a bit confusing as no major complaint was lodged against him," said a senior state official.
Sources in the administration said that in previous two cases, a series of complaints was lodged against the police by Opposition parties. "In the past two polls, we had lodged several complaints against the police as well as the SPs. But we were yet to lodge any complaint against the SP this time," said Goutam Ghosh, CPM state committee member. BJP leaders also said they had not filed any complaint.
"It is still not clear why the Birbhum SP was removed. This might have a link with a report submitted by special central police observer Vivek Dubey," said a source.
Other state officials said the removal of the SPs had a link with the perception that the district was one of the trouble-prone areas during polls.