Tragedy during CBI interrogation
Eastern Coalfields officer, who was being probed for illegal coal trade, dies of suspected heart attack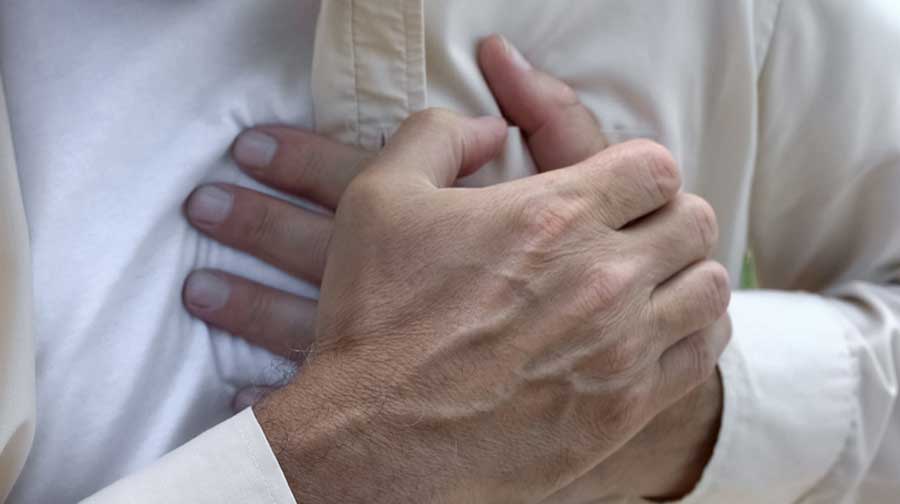 ---
Calcutta
|
Published 29.11.20, 01:30 AM
|
---
A 45-year-old security officer of Eastern Coalfields Ltd (ECL) collapsed while being questioned by the CBI at his home and died at a hospital on Saturday in Raniganj, Bengal.
The death, suspected to have been caused by a heart attack although no post-mortem was done because it occurred after hospital admission, comes in the middle of a controversy over central and state agencies stepping up alleged tit-for-tat operations to squeeze funding sources of political rivals.
Around 10.30am, a CBI team went to Dhananjay Roy's quarters at Jamuria in Raniganj, West Burdwan, in connection with a probe into illegal coal trade. The visit was said to be part of coordinated searches at over 40 locations across four states — Bengal, Bihar, Jharkhand and Uttar Pradesh.
Roy, who hails from Uttar Pradesh, was then at his office in the Kunostoria mining area of ECL in Raniganj. He was in charge of security at the mining area.
Officials said Roy was asked to return to his quarters and did so immediately. At the quarters, the team of six CBI officers interrogated him from 11am. Around 25 minutes into the questioning, Roy collapsed, sources said.
Roy was taken to ECL's main hospital in Kalla, near Asansol, where doctors said he had suffered a heart attack.
"Minutes after the doctors had started treating Roy at the hospital, he passed away. He didn't have any previous heart ailment," said Hareram Singh, the Trinamul trade union president at ECL.
As Roy had died during treatment and had not been declared "brought dead", neither was an unnatural death case drawn up nor was his body sent for a post-mortem, police said.
"We have not received any complaint from his family members regarding his death. The death certificate says death due to cardiac failure," said an officer from Asansol North police station.
The CBI recently registered a case against several officials, including some from ECL, in connection with the illegal coal trade, agency officers said. The case mentions a security-in-charge, the officials said but did not reveal the person's name.
A case has also been registered against alleged coal pilferer Anup Majhi a.k.a. Lala and other unidentified people, the officials said. Anup, who the CBI says is absconding, is allegedly involved in illegal mining and coal theft from leasehold mines of ECL in Kunustoria and Kajora areas.
The CBI's search operations in Bengal came within six days of Calcutta police arresting Govind Agarwal in connection with a corruption case against an income-tax officer.
Agarwal had been named a co-conspirator in the two-year-old corruption case against Indian Revenue Service (IRS) officer Neeraj Singh, who was additional director of the income-tax department in Calcutta a few years ago. Singh is under suspension now.
Soon after Agarwal's arrest, governor Jagdeep Dhankhar had tweeted about "alarming worrisome inputs from CA fraternity" and a "politically inspired operation".
Some sources felt the CBI operation on Saturday was intended at sending a message to the Bengal government.
In Bengal, separate teams from the CBI's anti-corruption branch searched locations in Calcutta, Salt Lake, South 24-Parganas, Purulia, Asansol and Raniganj.
A CBI team visited Anup's home in Salt Lake as well as his offices in Calcutta and sealed them. A few days ago, income-tax officers had searched Anup's offices in Calcutta and Asansol following allegations that he had evaded GST payments.