East-West trial to test safety and efficiency
Trials to be held for four hours every day over a week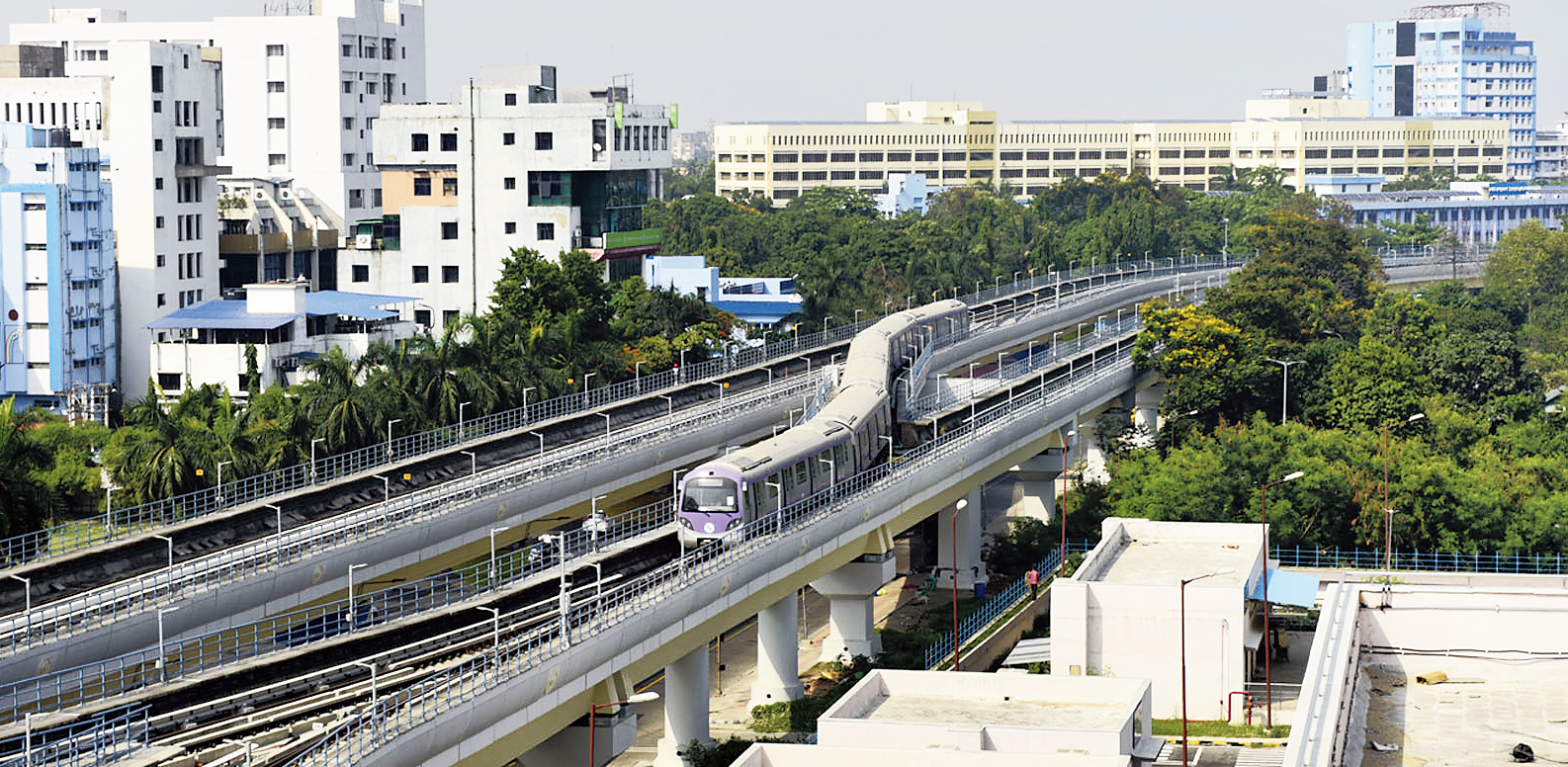 ---
|
Calcutta
|
Published 19.08.19, 09:30 PM
---
Metro Railway will start an "independent" trial on the East-West route to make its staff familiar with the new technology.
The trials covering 5.7km across six stations between Sector V and Stadium will be held for four hours every day over a week.
East-West Metro, which aims to connect Salt Lake Sector V with Howrah Maidan through the Hooghly, is being built by the Kolkata Metro Rail Corporation (KMRC), an independent agency owned by the railways and partially by the urban development ministry.
The trains on the East-West route will be operated by Metro Railway, which now runs trains in the Noapara-Kavi Subhash stretch, a part of which is the country's oldest Metro service.
"East-West Metro runs on modern technology and our staff have been trained. Now they will conduct trial runs of the entire system on their own," said Indrani Banerjee, the spokesperson for Metro Railway.
The trials are being conducted to check whether drivers are speeding or jumping signals and if the trains are standing on the platform in coordination with the platform screen doors. The doors of the trains and platform screens should open together and for that it is crucial for the driver to stop the train in the exact position, said an official.
East-West Metro will run on a communication-based train control and signalling system. The system has no signal posts or fixed blocks. A train will pick up signals from the tracks, which will be open for a train to move only when the earlier train moves. If the tracks ahead are blocked, a train will stop automatically.
Trains on the north-south Metro route have a protection and warning system that makes them stop only if the signal is red.
The train operations are also different. The East-West Metro trains, built by the Bangalore-based BEML, run on more advanced technology where the driver's role is minimal, said officials. The north-south section still has non-AC rakes and air-conditioned ones built by the railways-owned Integral Coach Factory in Perambore near Chennai.
"The technologies are different and so the Metro personnel have been trained to run the new system," an official said.
The trials, which are likely to start later this week, would also see Metro personnel issuing tickets at the new booking counters. One counter would be made operational at each of the six stations, said officials.
The KMRC would not be taking part in the trial. "We'll allow Metro personnel to conduct the trial as they are the ones who will finally operate the system. This trial is to ensure safety," a KMRC official said.