Driver feeds patients' kin in hospitals
Double role & food for thought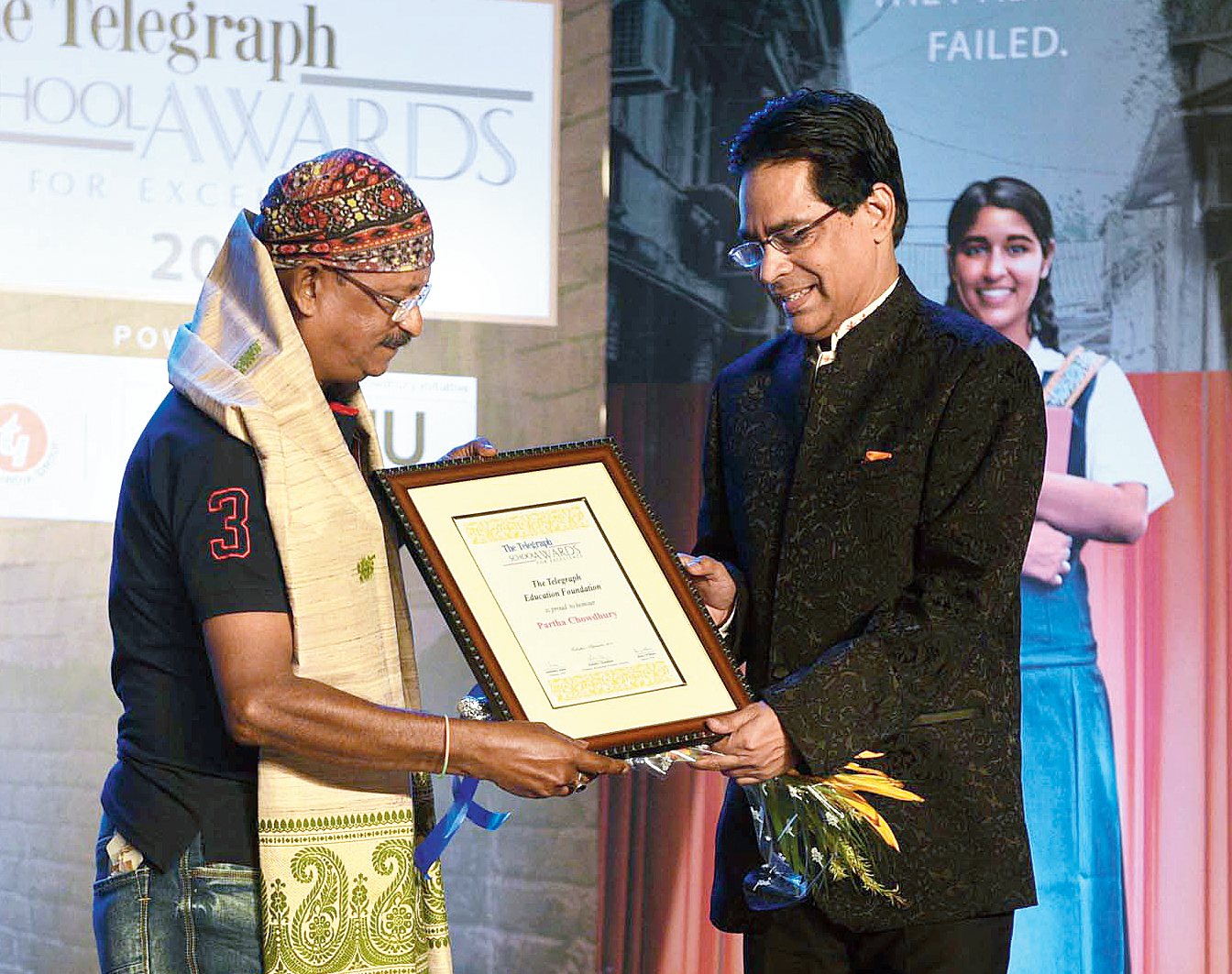 ---
|
Calcutta
|
Published 08.09.19, 08:37 PM
---
A pool car driver by day and a good Samaritan who feeds hungry mouths by night — Partha Kar Chowdhury juggles the two roles with ease.
Kar Chowdhury, 50, who was honoured at The Telegraph School Awards for Excellence 2019 at Nazrul Mancha on Saturday, collects unsold food from restaurants every evening and distributes it among family members of patients at three government hospitals.
"I wait outside the restaurants and they hand me over the extra food. This is cooked food that has not been served to any customer. This is the food that remains unsold," said Kar Chowdhury, a resident of Kalighat.
The day begins at 5am for Kar Chowdhury, who ferries schoolchildren in his Maruti Suzuki Eeco till 5pm.
Day duty done, Kar Chowdhury slips into his second role and heads for restaurants to collect food.
The food mostly comprises kochuri, vegetable curry, sweet, masala rice and lemon rice.
His first destination is SSKM Hospital, where a few MBBS students help him distribute the food among patients' relatives. His second stop is Sambhunath Pandit Hospital and the final stop Calcutta National Medical College and Hospital.
"I shout and call people to come and collect the food. There are many poor people who benefit if they can save the money for one meal. They can use the money to buy medicines for ailing relatives," said Chowdhury, who has formed an organisation named Happy Hand along with MBBS students.
Kar Chowdhury is supported by his wife Sudipta, who funds the couple's daughter's education so that her husband can carry on with his good deed.
There are others, too, in this battle to eradicate hunger. The students of International Institute of Hotel Management (IIHM) act as "food soldiers" and collect unsold food from star hotels and restaurants.
IIHM chief mentor Suborno Bose said the second of the 17 Sustainable Development Goals (SDG) of the United Nations is zero hunger. "In our country, a lot of people still go to sleep hungry whereas a lot of food is also wasted every day. We want to feed the hungry," he said.
The IIHM Food Aid Foundation has been formed to work on this goal. "We are almost ready with a mobile app," Bose said.
The institute has been conducting awareness programmes in schools to teach students about the need to conserve food and water.
IIHM students are also taught to save water in the hospitality industry.
"It's not that we don't want to serve water to diners but often it is wasted. So, they should ask when they need water and we will give them as much as they need," Bose said.