Water supply services to be disrupted in Siliguri
Gautam Deb says on Thursday that water will not be supplied from the afternoon of December 13 till December 15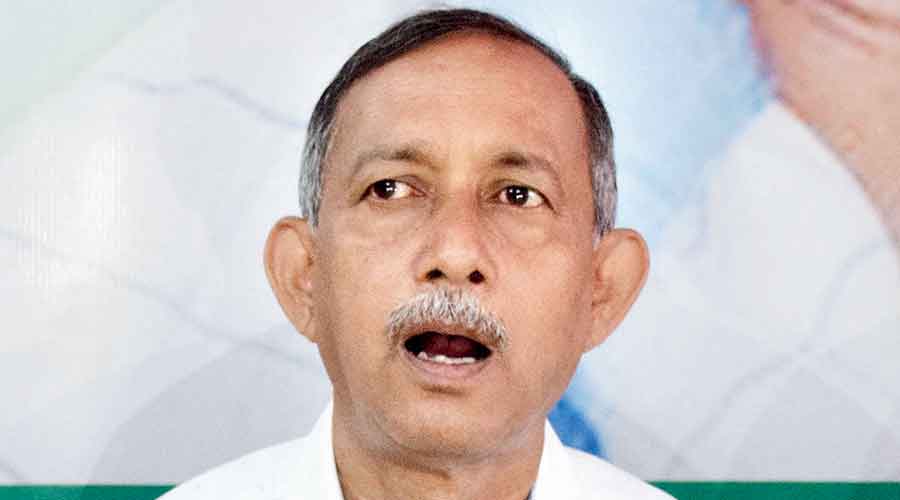 ---
Siliguri
|
Published 10.12.21, 02:12 AM
|
---
Drinking water will not be supplied by the Siliguri Municipal Corporation in the city for two and a half days as the state irrigation department will carry out repair and cleaning work of the lock gate of the Teesta canal from where water is supplied to the treatment plant of the PHE at Fulbari.
Gautam Deb, chairperson of the board of administrators of the SMC, said here on Thursday that water would not be supplied from the afternoon of December 13 till December 15.
"There is a large pile of debris, including timber logs and other materials, at the lock gate of the barrage at Fulbari. These were dumped for years but no initiative was taken to clear them for smooth flow of water through the lock gate. That is why it has been decided that the state irrigation department will carry out cleaning and repair work. So it will not be possible for us to supply drinking water to people during this period," Deb said.
He said that to reduce people's inconvenience, the SMC is arranging water supply from tanks. The water will be carried to different localities. Also, water pouches will be distributed across the city.
"Forty-five vehicles and 65 people will be engaged for the distribution. Also, around one and half lakh water pouches will be kept ready for these days," Deb added.
In Siliguri, around 50 million litres of drinking water is supplied to around 10 lakh people who reside in 47 wards of the city through a distribution network comprising four overhead and 16 underground reservoirs.
The civic body, sources said, has also submitted a plan with an estimated cost of Rs 6.9 crore to the state PHE department for construction of an intake well at the site of the plant.  
"We are waiting for approval. The intake well can be used as an alternative source of water during maintenance work of the existing plant," said a source.
Deb announced a new facility through which residents across Siliguri can directly interact with him once a week on civic issues.
"I will be available for an hour every Saturday. People can call up the toll free number (18003453350) and talk to me about civic issues, come up with suggestions and report problems to me. Officials of the SMC will be there with me and they will take note of every call," said Deb.
On Saturday, people can call him from 11.30am to 12.30pm.
"If I am not available at that time due to some other engagement, I will attend to calls at the same time the next Wednesday," he said.