Doubt on civic polls in Bengal hills
High court orders status quo at Darjeeling municipality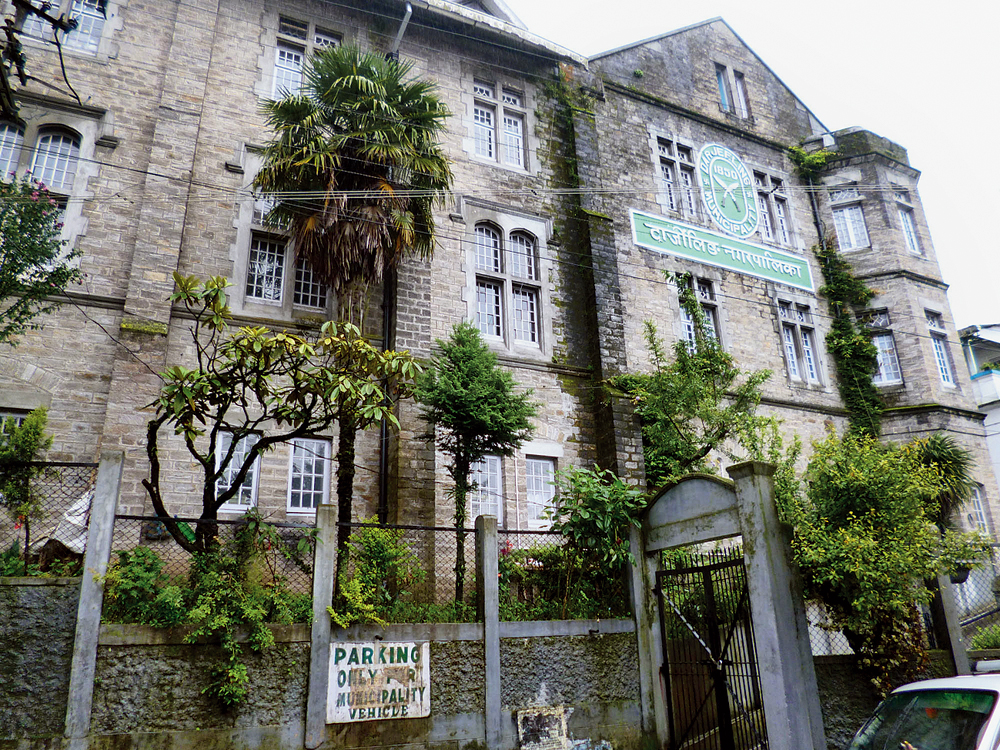 ---
---
The Jalpaiguri circuit bench of Calcutta High Court on Thursday ordered the Bengal government to maintain "status quo" at Darjeeling municipality till April 30 on a petition that challenged the state's dissolution of the civic board and the appointment of an administrator.
Elections are likely to be held to over 100 civic bodies in the state in April and the order effectively means no municipal polls will be held in Darjeeling alongside.
A single bench of Justice Amrita Sinha was hearing a writ petition filed by 15 councillors — who were with the Bimal Gurung faction of the Gorkha Janmukti Morcha but later joined the BJP — challenging the state government's decision to dissolve the elected body.
Elections to the hill body had been held in 2017. Seventeen councillors demanded a floor test against the Binay Tamang camp-run board on May 29, 2019, soon after the BJP had won both the Darjeeling Lok Sabha and Assembly seats. The state government dissolved the board and installed an administrator on June 18, 2019.
"We (Noman Rai and others) filed the writ petition in July, 2019, stating that proper procedures as mandated by the municipality act were not followed to dissolve the board," said Anand Bhandari, lawyer representing the 15 councillors.
The basic contention of Bhandari was that if fresh elections were held, the writ petition would be infructuous.
"I argued that if fresh elections were held during the pendency of the writ petition, the plea would itself become infructuous," said Bhandari.
The counsel said the matter had been fixed for hearing on April 24 but the status quo would continue till April 30.
If the writ petition succeeds, the dissolved board could be reinstated, sources said.
"In such a situation, one cannot be sure which party (Bimal Gurung-BJP camp or the Tamang faction of the Morcha) would stand to gain," said an observer.
Interestingly, 13 councillors, who are with the Tamang camp, also filed a petition wanting to be attached with the writ petition, which suggests that they, too, are against the administrator at the civic body.
There are 32 wards in Darjeeling municipality and the five-year tenure comes to an end only in 2022.
Advocate general Kishore Dutta was present at the court.
He, however, declined comments.
Steering committee
Darjeeling BJP MP Raju Bista held a meeting with leaders of the party's allies, Gorkha Janmukti Morcha (Bimal camp), Gorkha National Liberation Front, CPRM, Gorkhaland Rajya Nirman Morcha, SUMETI Mukti Morcha and Akhil Bharatiya Gorkha League, in Siliguri on Thursday.
A decision was taken at the meeting to form a steering committee led by Bista. The committee comprising two members of each party would pursue the demand for "a permanent political settlement" for the region with the Centre.