Double 'M' on Rahul lips in Bengal
Congress chief balances twin missions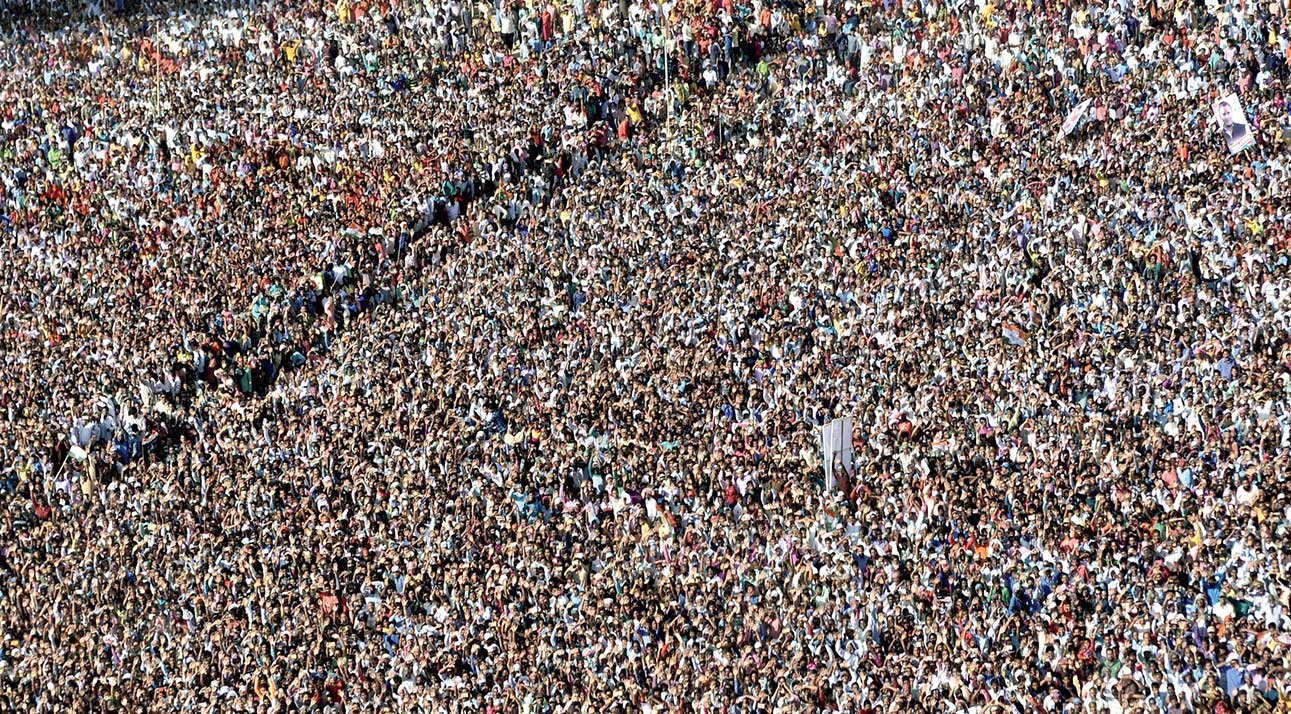 ---
|
Malda
|
Published 23.03.19, 08:39 PM
---
Congress president Rahul Gandhi on Saturday balanced national and state-specific missions by attacking both Narendra Modi and Mamata Banerjee in his first campaign meeting in Bengal, ring-fencing party strongholds while retaining the same anti-Modi fire as the Trinamul chief.
"Narendra Modi lies in his speech. He had promised jobs to youths, said money would go into in peoples' bank accounts and that he will stand by farmers. However, he went on helping people like Anil Ambani and Mehul Choksi," Rahul said at the rally in Malda's Chanchol.
But he did not stop at Modi and attacked the other "M" in the same breath. "The same is happening here, in Bengal… The farmers are not provided any help. Neither Narendra Modi nor Mamata Banerjee has done anything for the farmers or waived their loans," Rahul said.
Chanchol falls under the Malda North parliamentary constituency, one of the two seats in the district that has traditionally been a Congress bastion.
There are, however, signs of change in the district — which was known as former Congress leader A.B.A. Gani Khan Chowdhury's backyard — in recent times.
The BJP and Trinamul have gained in strength in Malda, and in adjoining Murshidabad and North Dinajpur. Malda North Congress MP Mausam Benazir Noor recently joined Trinamul. Though he did not mention Mausam's name on Saturday, Rahul reminded the audience that they had been "betrayed".
This time, the two Malda seats — with significant minority and tribal voters — will have a four-cornered contest among Trinamul, BJP, Congress and the CPM.
"We wanted to initiate Rahul's Bengal campaign from a location surrounded by our traditional bases. Other than the two seats of Malda, we have Raiganj in neighbouring North Dinajpur and three seats in Murshidabad where we have been traditionally strong," said a Congress leader.
These local concerns, said the leader, were the trigger behind Rahul's attack on both Modi and Mamata.
While Rahul touched on issues like the Rafale, demonetisation and GST, he devoted time to Bengal as well. "You have seen the CPM… The government was run by an organisation then and there had been no development. Now, it is only one person who runs the state. The chief minister keeps on delivering speeches but farmers live in distress and youths do not get jobs," Rahul said, adding Congress workers were under attack in the state.
Despite the hot and humid conditions, around a lakh people had turned up to listen to Rahul, who was cheered each time he attacked Modi or Mamata.
"Rahulji's rally gave us a much-needed thrust to start the campaign… It is that good he attacked both Modi and Mamata," said a local Congress leader.
Hours later, Trinamul hit back. "He (Rahul) does not know anything about what has been done in Bengal….. The state unit has not given him correct figures and facts….he is wasting his time
in Bengal. The fight here is against the BJP and the only person capable of stopping the BJP is Mamata Banerjee," senior Trinamul minister and Calcutta mayor Firhad Hakim said.