Dotors' strike: RG Kar sends back 11-year-old injured
Doctors emergency ward tell mother 'not too serious a case'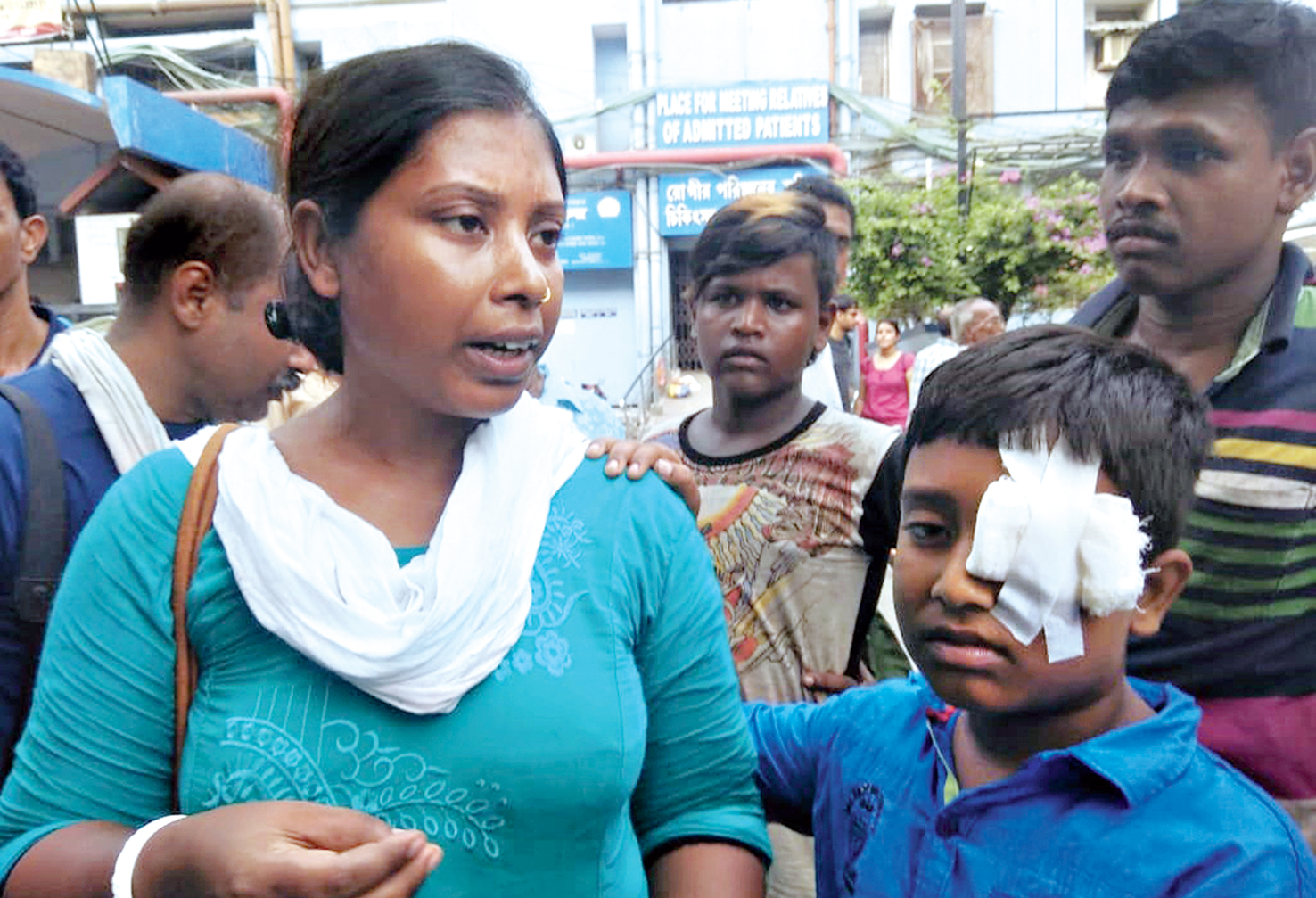 ---
---
Anubhav Mandal, 11, could hardly stand in the mid-afternoon sun on Friday on the RG Kar hospital campus with his mother Sunita.
The boy had hurt his left eye while playing with a slingshot in the morning.
The two had travelled to the city from their home in Hasnabad, some 74km from Calcutta, in North 24-Parganas.
At the emergency ward doctors asked Sunita to try some other hospital. Anubhav was "not too serious a case", they apparently told her.
"My son has been complaining of pain in the left eye since morning when he hurt himself. Doctors at the emergency said this was not so serious a case and asked us to go somewhere else," she said. "I don't know where to go from here."
Outside the main gate of the hospital, around 4pm the mother-son duo appeared lost. There was no way to understand how badly the eye was hit.
Early this morning, Anubhav was playing with a slingshot outside his home. He was aiming at birds when he lost control and the pebble he was using hit him in the eye, his mother said.
"We didn't wait. Some of our neighbours asked us to go to a proper hospital. I booked an ambulance and went to Basirhat district hospital," she said.
"At the Basirhat hospital doctors checked his eye, cleaned it, covered it with a gauge and asked me to visit RG Kar Medical College and Hospital," she said.
Like many others who turned up at the emergency ward on Friday, Sunita knew of the ceasework. But she had hoped doctors would not refuse her son. When they did, she could not think of any alternative. Someone in the crowd outside the emergency ward told her to try a hospital on Sarat Bose Road and the two left in an ambulance.
Late in the evening, she was still trying for an alternative.
Junior doctors across all medical colleges, including RG Kar, did not stop patients from reaching the emergency ward. But in most places, those who arrived left soon.
Only a few, who were found to be "moribund", were let in.
"We have not stopped patients from reaching the emergency ward. Only a handful of us are attending to emergency patients because the stalemate is still on," a junior doctor at RG Kar said. "Only moribund patients are being let in. We admitted a burns patient in the morning."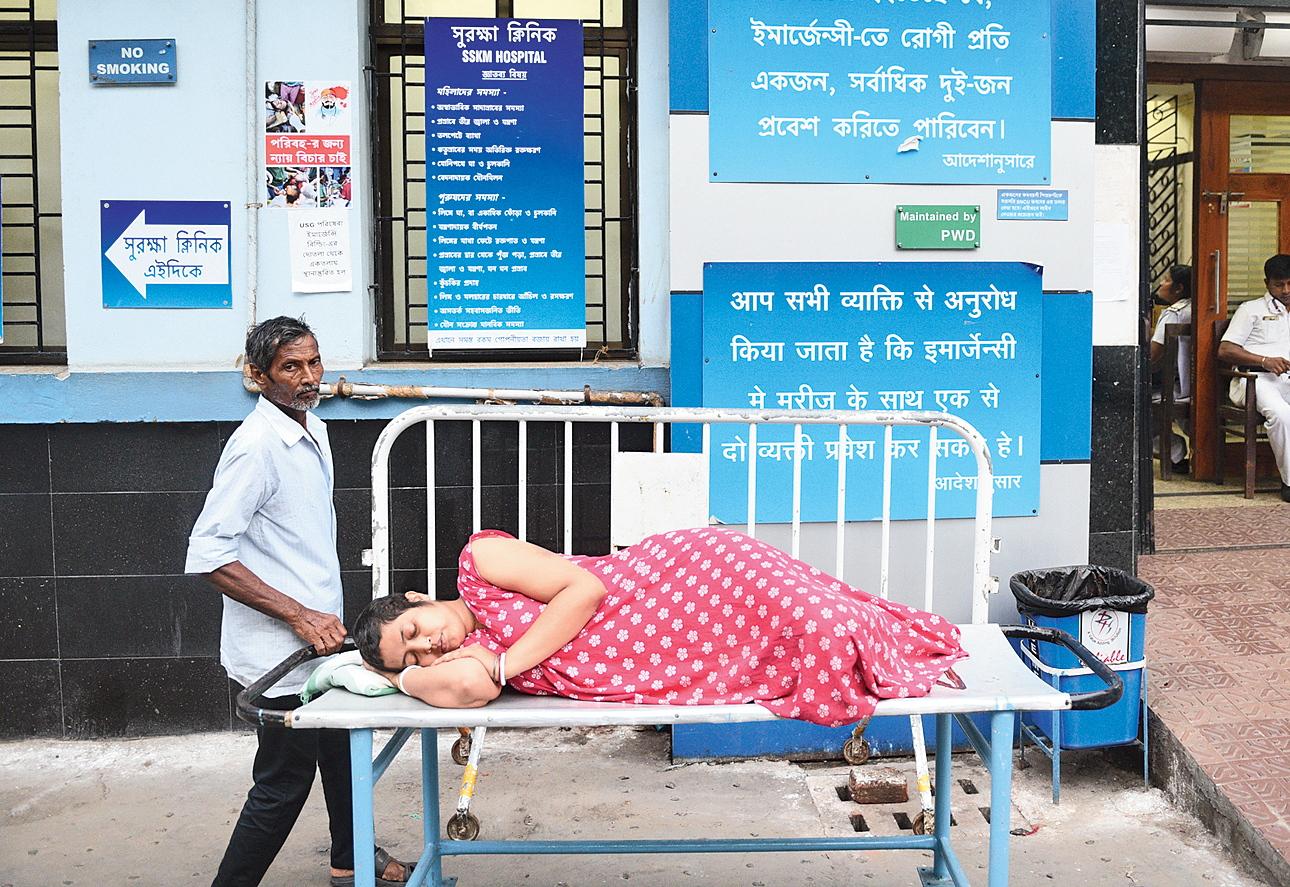 Mohan Das carries his 30-year-old daughter Tumpa on a stretcher in front of the emergency ward at SSKM Hospital on Friday afternoon. Das and two of Tumpa's in-laws had brought her to Calcutta from Hooghly's Haripal three days ago. But emergency services were available only on Friday. "Her health worsened in the past 24 hours. She's been suffering from acute headache. The doctor gave her saline and some medicines and prescribed admission," Das said. Till Friday night, Tumpa was still to get a bed.