Doctor car rams into vehicles
Six people, including a scooterist, suffered injuries in the accident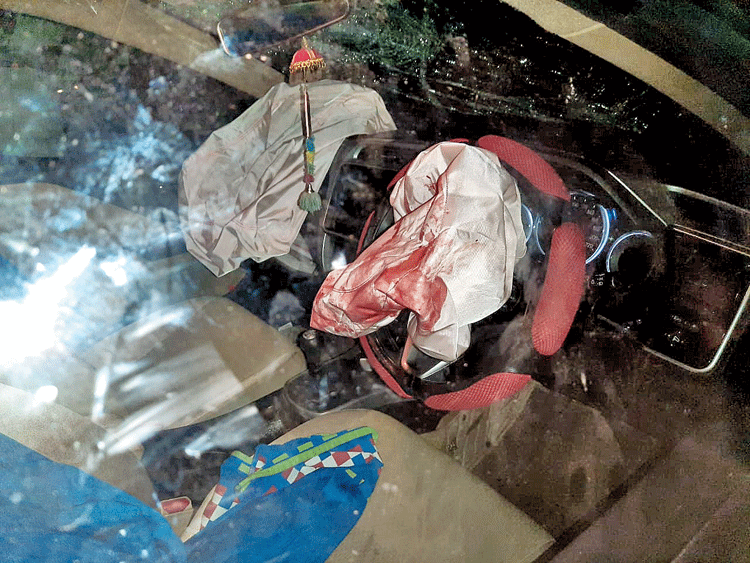 ---
|
Durgapur
|
Published 19.01.20, 07:18 PM
---
A car with an allegedly drunken doctor at the wheel scythed through a prominent thoroughfare in Durgapur on Sunday night, ramming into two vehicles and a scooter and finally screeching to a halt after hitting a roadside tree.
Jiban Chatterjee, 55, a general physician, was dragged out of Honda City by local people and beaten up severely.
Six others, including the scooterist, suffered injuries in the accident. Chatterjee was also hurt seriously and admitted to hospital.
Doctors at the Durgapur subdivisional hospital said the condition of the unidentified scooterist was serious.
Sources said Chatterjee's car had first hit an autorickshaw near the CPM office at City Centre and then hit a Toto near the office Ganashakti, the official newspaper of the communist party, barely 100m away.
"Seeing the sedan bearing down on other vehicles, pedestrians and others started running helter-skelter. The car was speeding on a road fringed by shopping malls and hotels. Beside, the road was all the more crowded since it is a Sunday," said a witness.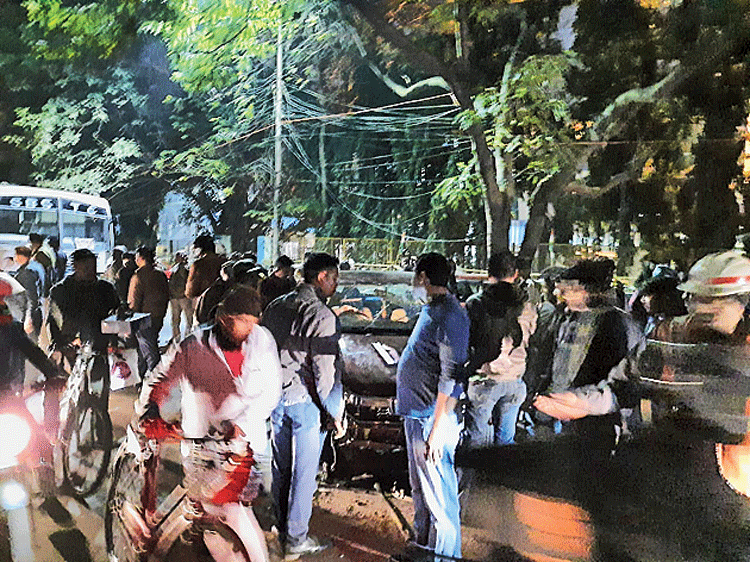 After hitting the autorickshaw and the Toto, the Honda City ploughed into a two-wheeler whose rider was about to dismount and run away after seeing the car hurtling down the road.
"The car screeched to a halt after smashing into a tree near the Book Fair ground," said another eyewitness.
The local people rushed to the doctors' car and pulled him out. "The mob roughed up the driver who was already bleeding. The driver was drunk," said the eyewitness.
Police rushed to the spot and rescued Chatterjee.
They have started an investigation.