Debesh Roy, chronicler of Teesta lives, dies
His novel on the river and people living on its banks had brought him a Sahitya Akademi award in 1990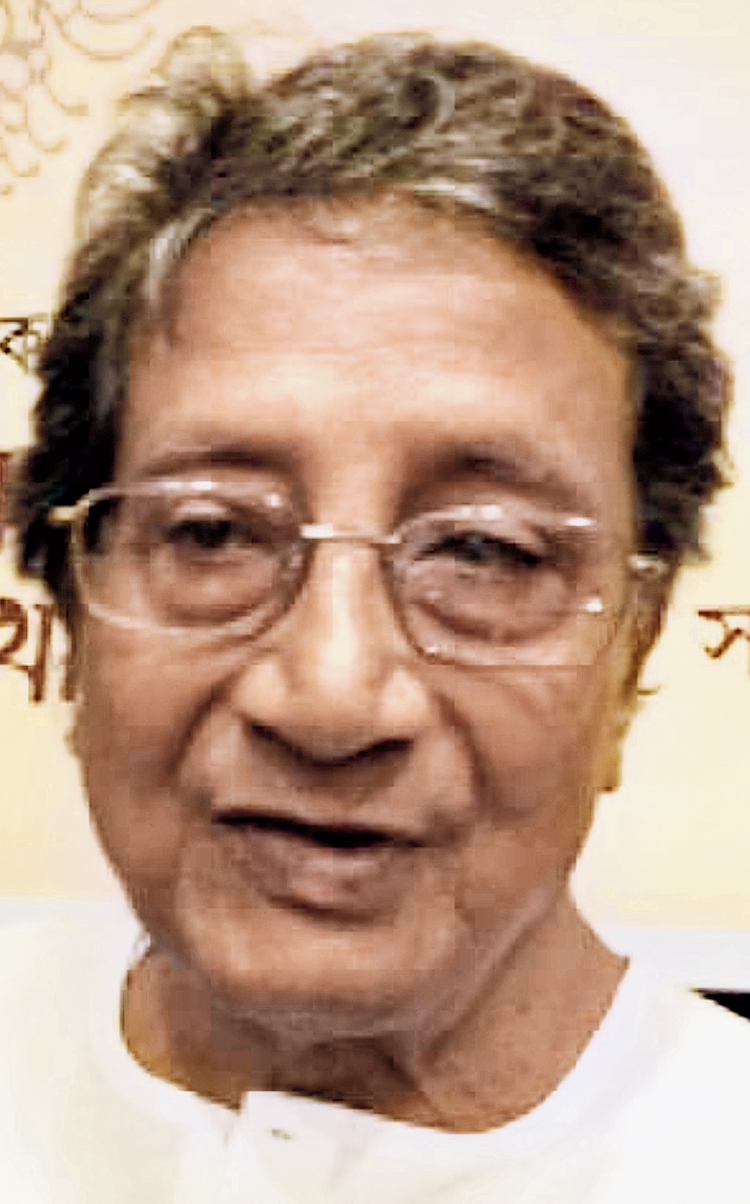 ---
|
Siliguri
|
Published 15.05.20, 11:49 PM
---
Writer Debesh Roy, known for his famous novel Teesta Parer Brittanto (Chronicles of the banks of the Teesta), died at a private nursing home in Calcutta on Thursday after a cardiac arrest. He was 84.
Roy's novel on the Teesta and people living on its banks had brought him a Sahitya Akademi award in 1990. He was also known for some other books, in most of which he had highlighted the tales of downtrodden sections of the society.
"He was a believer of Leftist ideology. There might be disagreements over his portrayal of the Rajbanshi society or the dialects he had put in the characters of the novel. But his depiction of the Teesta, the adjoining forests and tea gardens is one of the most vivid descriptions of north Bengal. His demise is a great loss for Bengali literature," said Umesh Sharma, a researcher based in Jalpaiguri.
The novel that narrated the changes in lives of people living close to the Teesta also inspired the spian-turned-filmmaker Suman Mukhopadhyay. Suman, along with other members of Chetana, a Calcutta based theatre group, enacted a play on Teesta Parer Brittanto. It was staged in 2000 and he won the West Bengal State Theatre Academy Award for best direction.
A student of Ananda Model School in Jalpaiguri, Roy had graduated from Ananda Chandra College of the town. Later, he had joined as a faculty member in the same college.
In 1968, when a devastating flood had inundated Jalpaiguri, Roy was in the town.
"He also extensively wrote about tea gardens, the lifestyle of workers and other details," said R.A. Sharma, a veteran in tea industry.
"I was the manager of Hilla tea estate in the Dooars then. Debesh Roy stayed in the garden to know more about life on tea estates," said Sharma, who is now the secretary of the Dooars branch of Tea Association of India.
Krishnapriya Bhattacharjee, a researcher and a known name in literary circles of north Bengal and is from Alipurduar, reminisced his days with the writer whom he had known since 1985.
"It was in Januarys 2017 that he came to Siliguri and I took him on a trip so that he can enjoy the Teesta. I remember making trips with him to the forests and his birthday celebrations in 2008 at Sukna," said Bhattacharjee.