Anit Thapa, the chief executive of Gorkhaland Territorial Administration (GTA), surprised Darjeeling on Monday with a rare demonstration of political will.
Thapa said hawkers would not be allowed to settle back on Mall Road, the most famous stretch in Darjeeling, even after the G20 tourism working group meeting was over.
The GTA has supervisory powers over hill municipalities.
"Keeping in mind the sentiment of the general public of Darjeeling we are now adamant about not allowing the hawkers to return. Since it is an issue of livelihood, we will explore other places for their resettlement," said Thapa.
Ahead of Monday's G20 meeting, civic authorities had cleared hawkers from Mall Road and beautified the area on Sunday, surprising most in town.
The Telegraph in its Monday edition had written about how Darjeeling residents wanted to see Mall Road clutter-free and not just for an event such as a G20 meeting.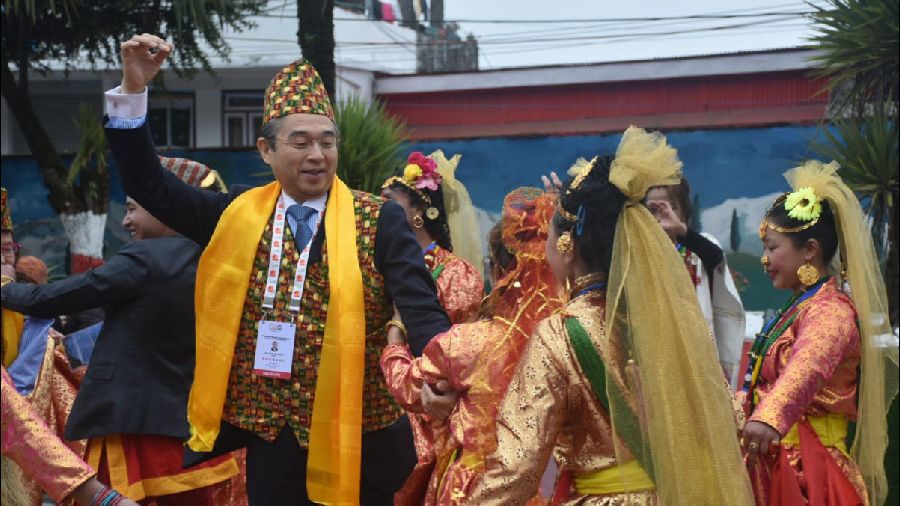 Delegates of the second G20 tourism working group meeting at Ghoom railway station in Darjeeling on Monday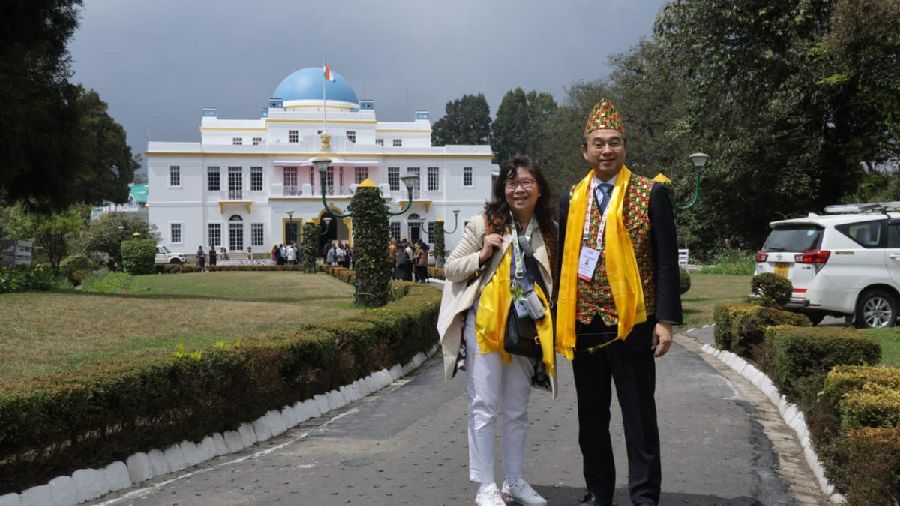 Delegates of the second G20 tourism working group meeting near the Governor's House in Darjeeling on Monday
In 2012, 337 hawkers were evicted from the stretch leading from Keventer's up to Chowrasta when Bimal Gurung was in complete control of the hills then.
Most of these hawkers were relocated along the Chowrasta-Hotel Alice Villa stretch, but 12 stalls were given "temporary" space at Mall Road. Later the municipality registered 28 shops, but over the years around 90 stalls came up on Mall Road.
"This (the number of hawkers) is the biggest challenge. We have to explore other sites for their rehabilitation," said Dipen Thakuri, the chairman of Darjeeling municipality.
Despite public resentment over hawkers on Mall Road, political parties headed by Gurung, Ajoy Edwards and Binay Tamang were unable to clear the clutter, which many believe was due to a lack of political will.
"Thapa has demonstrated the political will to make a change. The move would go a long way in boosting his image in Darjeeling town," said an observer.
Many believe that the visit of G20 delegates to Darjeeling was a blessing for the town.
"My niece, who lives here and answered her Class XII exams, said that all her life she never even knew that there existed a pony road that led to the Mahakal temple. These stalls had completely blocked this road from sight," said a Darjeeling resident.
Because of the G20 event, Monday saw traffic curbs and very few vehicles in the hill town. Most schools in Darjeeling remained shut.
Many tourists complained that the few taxis that plied charged double the usual fare to Siliguri. Many vehicles plying between Darjeeling and Siliguri were also diverted from Mirik and Mungpoo routes.