Artist's generosity powers water supply
People in South and North 24-Parganas are having a tough time getting drinking water as tube wells remained waterlogged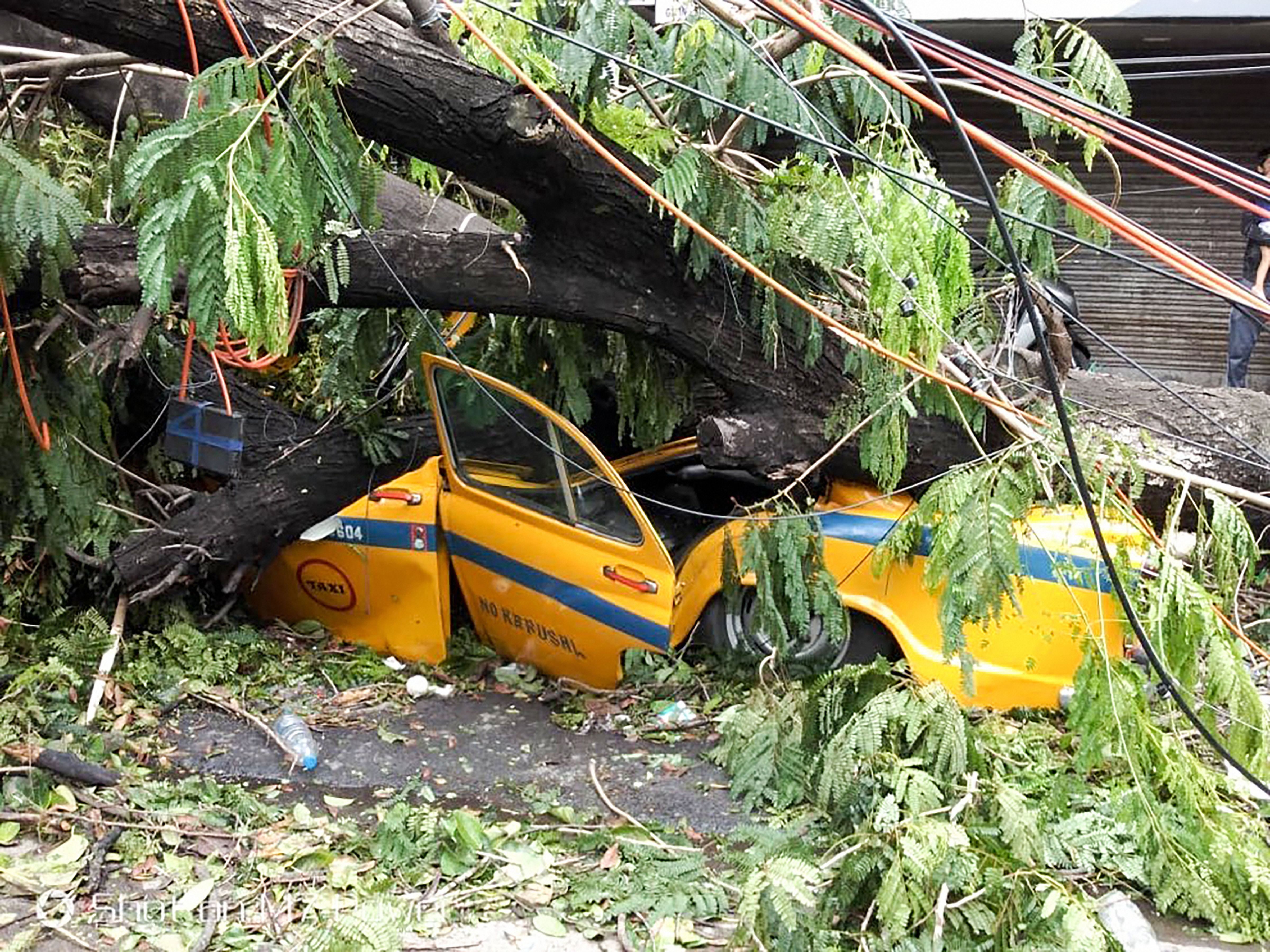 ---
|
Hooghly
|
Published 25.05.20, 08:27 PM
---
An artist has hired a generator, motor van and two assistants to help families get electricity to run water pumps in an area reeling from power cut since Cyclone Amphan battered the Hooghly district on May 20.
Carrying a hand-written poster — "Binamulye jaal sarbaraho (free water supply)" — Suvanath Mallick, 44, moved around Polba with the motorised van till Monday.
He spent around Rs 8,000 from his pocket to give the free service. "After the cyclone was over, our entire area went out of power supply and there was no way to run water pumps. It was then that I thought a generator could help people run the pumps and get water. So, I did it," said Mallick, who lives at Shankarbati in Polba police station limits, on the outskirts of Chandernagor.
His initiative helped at least 100 families at Shankarbati get water.
"It was very tough to find a generator at a time all were searching for it. But he (Suvanath) reached our doorstep and gave us free electricity to run our submersible pump," said Mallika Jarh, a college student.
Local residents said Suvanath, an alpana painter, had been involved in helping people in several ways since the March 25 lockdown. "He sanitised the area and distributed masks and sanitisers among us," a local resident said.
Although Mullick helped 100 families in Polba get water, thousands of people in South 24-Parganas and North 24-Parganas are having a tough time getting drinking water as tube wells remained waterlogged.
Chakpatli-Khanpukur in Hasnabad is one such place battling drinking water crisis. Volunteers of two NGOs — Basirhat Alo Welfare Society and Bangla Sanskriti Mancha — jointly visited the village on Sunday and distributed 5,000 litres of water among 400 residents.
"We couldn't have imagined the water crisis the villagers were facing if we didn't visit the area. When we reached, hundreds of residents queued up in front of our vehicles for water. The villagers said they were surrounded by water but not a drop to drink. We will visit the village again with water pouches on Tuesday," said Md Rajjak Gazi, a teacher of AJC Polytechnic College and the man behind Alo Welfare Society.
In South 24-Parganas, hundreds of villages are facing the problem of drinking water as salt water has permeated the ground water level. The pipeline water supply has also been affected because of lack of electricity. "Drinking water is in short supply as we can't drink tube well water and have no electricity to run the submersible pumps," said Chandan Maity, headmaster of a high school in Mathurapur.
P. Ulaganathan, the district magistrate of South 24-Parganas, said the administration was trying to restore electricity and supplying water pouches in the affected areas. "We have already supplied around 28 lakh pouches among the villagers. We are distributing five lakh pouches daily."