Relief claims pass through sieve
Haldia alone got more than 4,000 complaints since last week, Nandigram a little over 1,000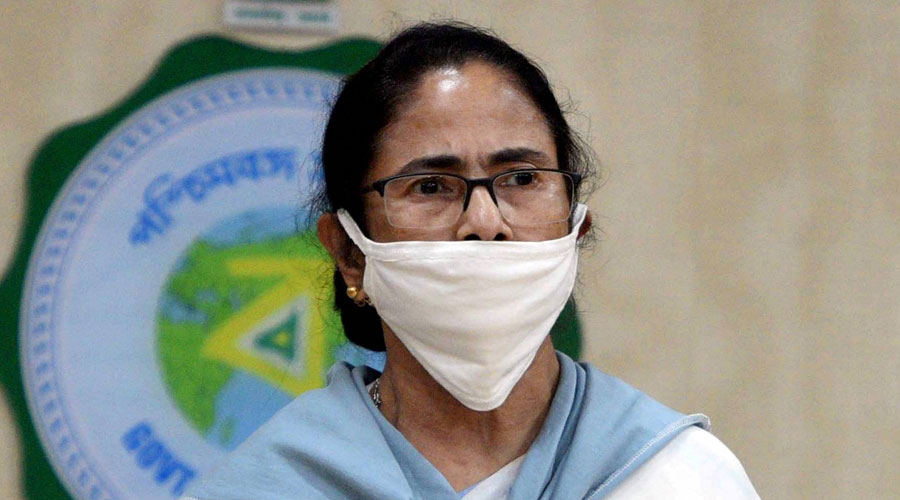 ---
---
District and block officials in East Midnapore are combing through Amphan relief compensation claims filed by at least 15,000 persons at police stations last week.
With Amphan relief anomalies becoming a big issue among villagers and Opposition leaders raking it up at every opportunity, chief minister Mamata Banerjee last month directed block and district officials to speed up the verification of persons whose homes had been destroyed by Cyclone Amphan on May 20.
At the same time, Mamata had advised aggrieved victims — whose relief claims had not been taken up by the panchayat or block officials — to file complaints at local police stations directly.
"Complaints are pouring in," said an East Midnapore district official this week. "Haldia alone got more than 4,000 complaints since last week, Nandigram a little over 1,000."
Shabir Ali, 42, a resident of Udakhali in Khejuri, said his mud home was razed to the ground by the May 20 cyclone but he did not get any compensation. "I made many rounds of my panchayat office to enquire if my name is on the list or not, no one bothered to speak to me properly or give any information or assurance. When I heard the chief minister had asked people like us to lodge police complaints, I went to Khejuri police station and gave my grievance in writing."
The official said they were getting the complaint referrals straight from the state secretariat Nabanna. "District police stations are forwarding the complaints to the secretariat," the official added.
Starting late May, the issue of compensation of Rs 20,000 to each victim whose home was damaged by the cyclone took a political turn. Reports emerged that panchayat officials were partial to Trinamul workers in compiling beneficiary lists. Opposition parties leveraged the people's anger and hit the streets in districts.
District disaster management officer Mrityunjoy Halder said Rs 200 crore had been given from the State Disaster Response Fund for East Midnapore.
"Initially, we got a list saying six lakh houses had been damaged in the district. After scrutiny, we made a list of four lakh beneficiaries and gave compensation to one lakh among them," Halder said.
"Amid this whole ongoing process, we received from Nabanna a list of 15,000 persons who filed police complaints claiming they were deprived of compensation. We are scrutinising if the homes of the complainants were damaged and checking if these names are on the pending list. Genuine claimants will get compensation," he said.