5 lakh more seek Amphan relief, surprise officials
Govt to verify authenticity of the claims of the people who applied on August 6 and 7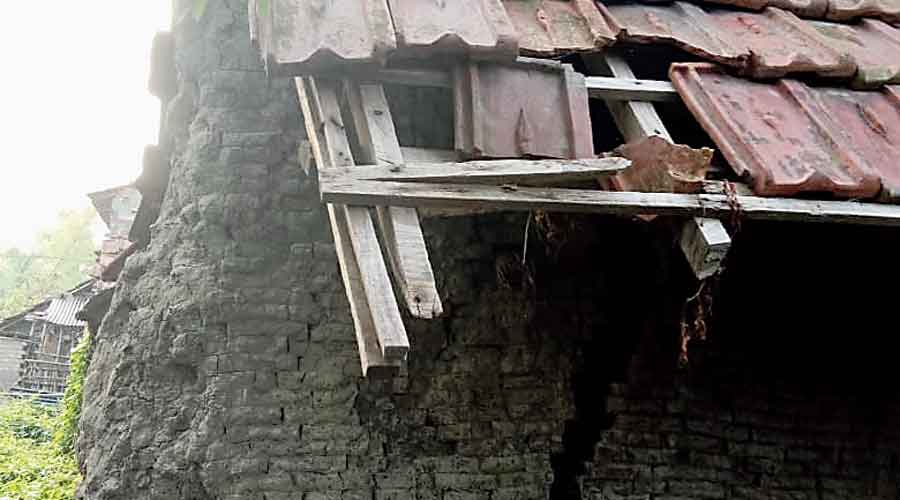 ---
---
Over 5 lakh fresh applications have been filed for compensation for homes damaged during Cyclone Amphan, surprising many in the Bengal government who were not expecting such a high number nearly three months after the storm.
The government is now verifying the authenticity of the claims of the 5 lakh-odd people who applied for Amphan aid on August 6 and 7.
A senior official said that if the claims of most of the new applications were found genuine after verification, it would raise the question why such a large number of people were left out from the initial lists.
On the other hand, if many of the claims are found to be fictitious, it would suggest some form of political intervention, without which such a large number cannot be organised.
In the second scenario, if the Opposition can organise such a huge number of bogus applications in just 48 hours, it would beg the question whether the ruling party is losing its grip on rural areas of Bengal, said a bureaucrat who did not want to be named.
The new applications were submitted at BDO or municipality offices after the state government asked people who felt overlooked in beneficiary lists to come forward with their claims.
An official said that of the 5 lakh-plus fresh applications, 2.07 lakh came from East Midnapore, 1.17 lakh from North 24-Parganas, and over 1 lakh from South 24-Parganas, while some applications came from the Calcutta Municipal Corporation area, Howrah and Hooghly. "It was assumed that 10,000 to 15,000 applications would be received. Nobody expected 5 lakh," added his colleague.
A senior IAS officer at Nabanna commented that the numbers were "unusual". "So many affected people can't have been left out of the initial list. Field surveys by district authorities in the next two days to verify the applications will clarify the picture," he said.
Before this, 22 lakh applications had already sought compensation for homes, of which, 17.30 lakh applicants were considered eligible and 14.82 lakh got compensation. The state initially announced Rs 20,000 as relief, then revised it to Rs 20,000 for homes totally damaged and Rs 5,000 for those partially damaged.
Allegations that a large number of people were left out of Amphan relief had been simmering since May-end, amid accusations of nepotism and corruption in the distribution of Amphan relief. In June, chief minister Mamata Banerjee asked people with grievances to file complaints with local police. "Some 40,000 applications were received at that time and 34,000 were genuine," said a source.
But protests of people "left out of the loop" went on, forcing the Bengal government to open a window for fresh applications, which resulted in these 5 lakh applicants.
A senior official said there were errors in the primary list of beneficiaries soon after the cyclone as the state government hurried to give compensation. "A window of eight hours was given to BDOs to verify the lists given by panchayat functionaries. So, some mistakes were bound to happen," said the official.
Now as well, the state government wants to upload verified applications on its official website by August 14. Verifying each complaint within such a short span would prove to be difficult, said sources.
Additional reporting by Snehamoy Chakraborty