Crash kills ambulance driver, Covid-19 patient
Another 21-year-old from a quarantine centre in Gopalnagar suffered serious injuries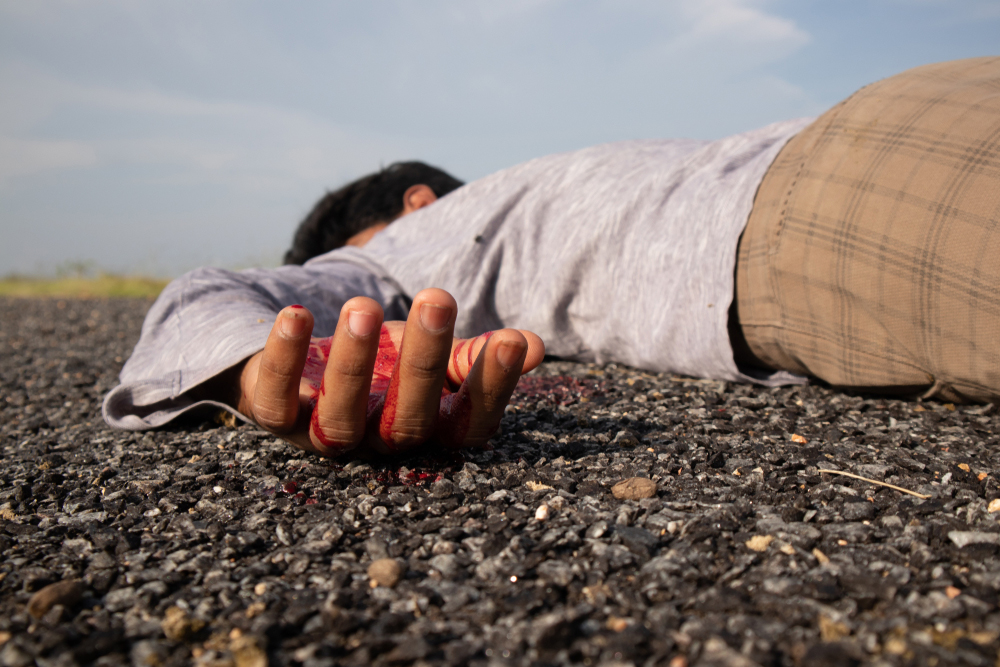 ---
Panskura
|
Published 14.06.20, 09:38 PM
|
---
A youth who had tested positive for Covid-19 at a quarantine centre in East Midnapore's Kolaghat was killed and a 21-year-old patient from a quarantine centre in Gopalnagar suffered serious injuries when an ambulance carrying them met with an accident on NH6 near Mechhogram on Sunday morning.
The ambulance was en route to the Baroma hospital in Panskura.
Raju Mondal, 32, Kolaghat's sole Covid-19 ambulance driver, also died in the accident around 6.30am. The trio were left unattended by more than 50 bystanders after they suspected the ambulance to be carrying Covid-19 patients.
"We heard one of the youths say they were going to Baroma. So, we were terrified. We were quite helpless even though they were writhing in pain," a bystander said on condition of anonymity, adding that several of them had phoned the police.
The accident occurred barely 2km from the Baroma hospital. Sources said later that the driver had put through a call to the hospital, but the bystanders said geared personnel had taken more than an hour to arrive on the scene. By then, Mondal and one of the youths had succumbed to the injuries.
The youth from Gopalnagar is admitted at Boroma with serious injuries. Both the youths were migrant labourers in Delhi and had returned to their respective home towns less than two weeks ago. They were admitted to their respective quarantine centres.
Sources said they had tested positive for Covid-19 earlier this week and the reports reached the chief medical officer's department on Saturday night. "What happened is extremely unfortunate. Two migrant labourers who had tested positive for Covid-19 were being ferried to Baroma when one of them, along with the driver, died in a road accident," said CMO(H) Nitai Mondal.
"This is worse than a nightmare. Not only did my husband test positive, he died two days before he was supposed to come home," said the wife of the deceased. She has a six-month-old daughter.
"We had been waiting for two whole months to see him," she added.
Panchayat officials in Baishnabchowk termed the incident "unfortunate". "The deceased was the sole earning member of the family. Our condolences are with them," said pradhan Chinmay Maity.