Crackers fail noise test
In Bengal, 105 firecrackers, including chocolate bombs, dhani patkas, dodomas, kali patkas are banned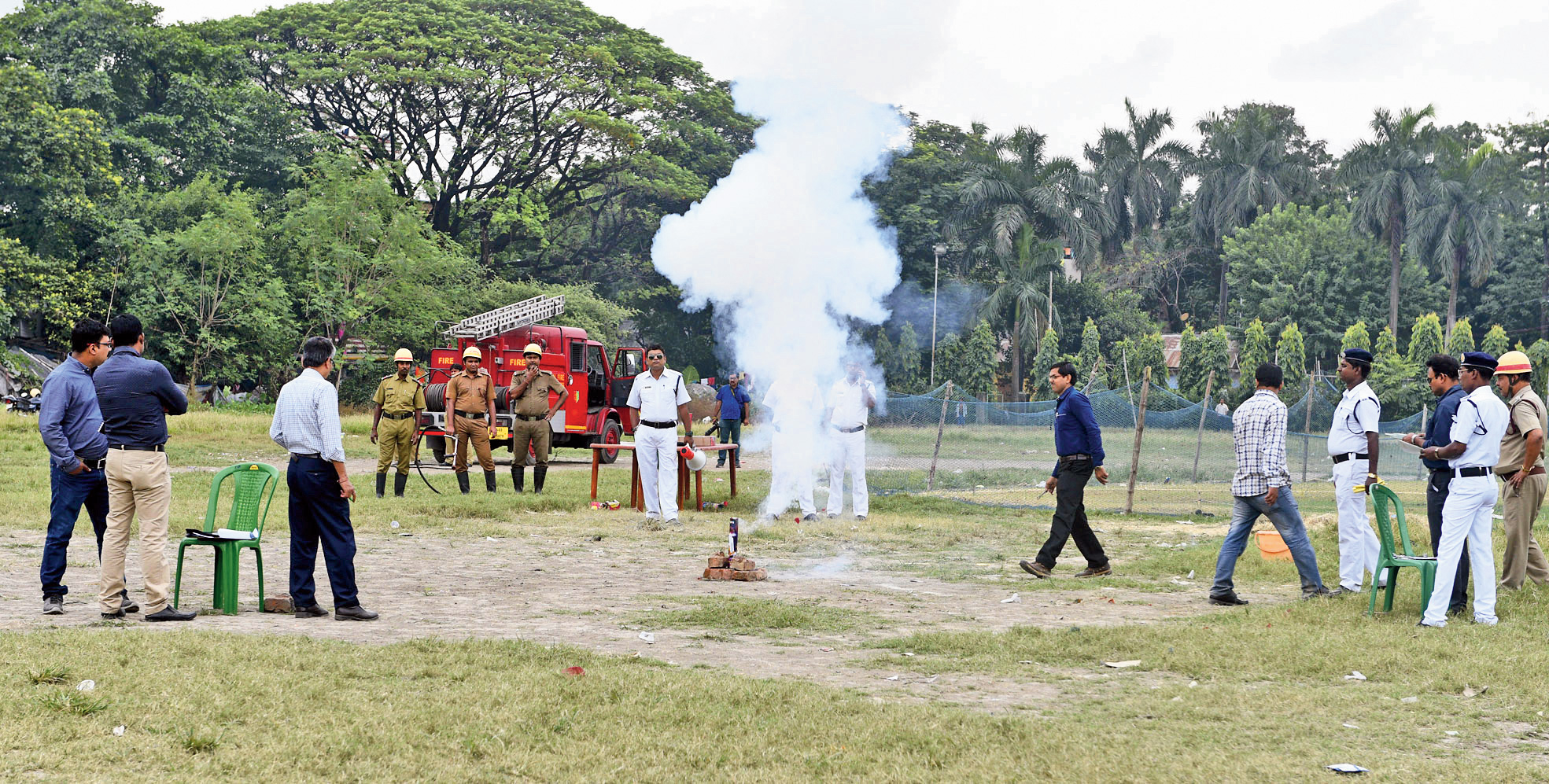 ---
|
Calcutta
|
Published 29.10.18, 09:20 PM
---
Four of 11 firecracker samples failed a noise test conducted by the state pollution control board at Tallah Park on Monday.
"Only 11 samples were brought for testing, of which four had noise levels more than the permissible limit in Bengal — 90db at a distance of 5m from the source of explosion," a board official said.
Officials from the state unit of the Petroleum and Explosives Safety Organisation (PESU), police and fire officers and firecracker traders were present during the test.
"In earlier years, samples in excess of 100 were tested. But stringent noise norms and the recent Supreme Court order allowing only green crackers appear to have made the traders jittery. Hardly any samples came for testing," Sanjay Datta, president of Tallah Park Baji Bajar said.
Datta admitted that none of the firecrackers available in the city falls in the apex court's "green cracker" category. "Tell me who in Bengal knows how to manufacture a green cracker… there is none," he said.
The Supreme Court order says green crackers should avoid the "use of ash… and conform to the charcoal limit" and completely cut off barium salts and various toxic metals like aluminum, lithium, arsenic, antimony, lead and mercury as well as have low levels of sound and light emission.
It would lead to significant reduction in pollutants.
The state pollution control board has maintained that its responsibility ends with measuring the noise level, a PESU official said.
About the apex court mandating the body to test materials used in firecrackers, the official said the guidelines from the central office in Nagpur was still to reach the city office.
"This process of testing is actually a farce as firecrackers banned by regulatory agencies often enter the market with a new name," a green activist said.
In Bengal, 105 firecrackers, including chocolate bombs, dhani patkas, dodomas, kali patkas are banned.