Covid: Central prod on Jalpaiguri cases
Union health secretary asks for mapping of cases, reviewing ward- and block-wise indicators, effective surveillance and quick hospitalisation or isolation of patients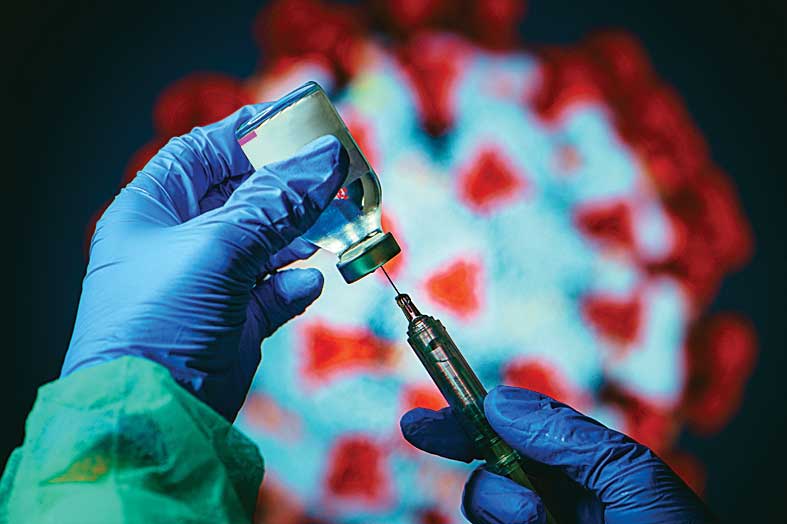 ---
Jalpaiguri
|
Published 01.07.21, 04:12 AM
|
---
The Union health ministry has expressed in writing its concern to the state government on the rise in Covid-19 cases in Jalpaiguri district during some days in June.
In a letter to chief secretary H.K. Dwivedi on Tuesday, Union health secretary Rajesh Bhushan said the positivity rate of Covid tests in Jalpaiguri was more than 10 per cent between June 21 and 27 compared to previous weeks, and attached data on rapid antigen tests (RAT) and RT-PCR tests of the district. "You are therefore requested to kindly ensure strict enforcement of...interventions to control transmission...." he wrote.
He also instructed the district action plan, which includes mapping of cases, reviewing ward- and block-wise indicators, effective surveillance and quick hospitalisation or isolation of patients, be implemented in the district.
Last year during the first wave, most Covid-19 cases from north Bengal were reported from Darjeeling and Malda. But the second wave this year saw a rise in cases in Jalpaiguri.
According to the data with the state health department, till Tuesday 38,130 Covid-19 cases have been reported in the district since the onset of the pandemic and in all 497 infected persons have died.
"In Darjeeling, till Tuesday, over 50,000 infections and 455 deaths were reported till Tuesday. The number of deaths is higher in Jalpaiguri," said a health official.
He said that from the onset of the pandemic to January 31 this year, the total number of Covid cases in Jalpaiguri was 14,629 and the number of deaths was 160. By April 30, the number of cases in the district was 17,668 and the toll 191. By Tuesday, the number of Covid cases was 38,130 and deaths 497, which means in May and June, over 20,000 persons got infected and over 300 persons have died in the district. "This spurt seems to have put the health ministry on alert," the official said.
A senior official in Nabanna said they are in close contact with the district administration and health officials of Jalpaiguri district. Sushanta Roy, the officer on special duty deputed by the state health department for Covid-19 in north Bengal, has been asked to look into the issue.
However, daily infections have fallen from three-digit numbers to 61 on Tuesday. Jalpaiguri district magistrate Moumita Godara Basu also said the situation was mending.
"When the second wave was at its peak, the number of cases had increased. But we are seeing a dip now, much to our relief. We have sent all the relevant details to the state government. Our officers are putting every effort to keep the situation under control." she said.