Covid: Bengal logs 833 new cases, 775 recoveries and 14 deaths
Calcutta reported 232 new infections and North 24-Parganas 143, being the only two of the state's 23 districts with a three-digit figure of new cases found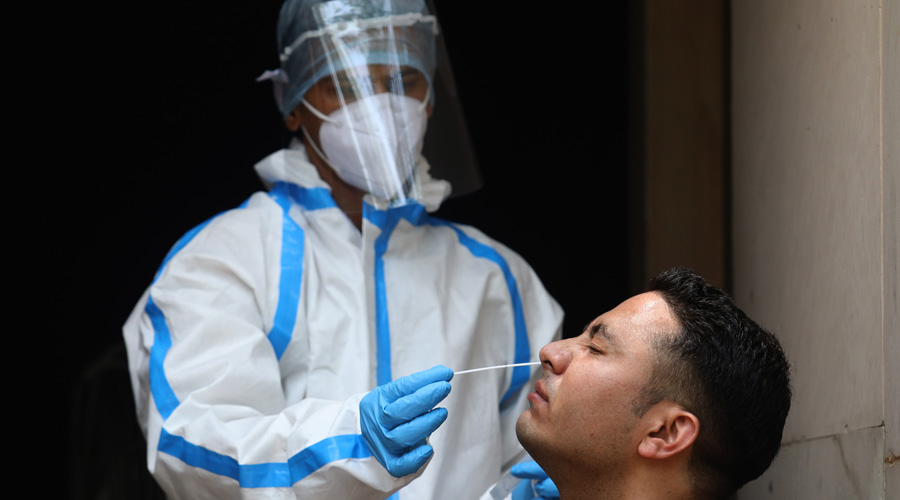 ---
Calcutta
|
Published 22.10.21, 03:36 AM
|
---
Bengal on Thursday logged 833 new Covid-19 cases, 775 recoveries and 14 deaths. Active cases rose by 44 to 7,535.
A Bengal minister said that the new cases reported now are indicative of people who got infected in the October 12 to 16 (Mahasaptami to Ekadashi) window.
"Despite the 15 days of rise in active cases since September 26, the total of active cases has actually fallen (between September 25 and Thursday) by 139. There is no cause for panic or pessimism yet," he said.
Calcutta reported 232 new infections and North 24-Parganas 143, being the only two of the state's 23 districts with a three-digit figure of new cases found. Eight districts reported a single-digit figure.
Nineteen districts reported zero deaths on Thursday. Calcutta reported five and North 24-Parganas seven.
The state's recovery rate is currently 98.32 per cent, while the national rate is 98.13.
Bengal's daily positive confirmation rate, which was nearly 33 per cent at the peak of the second wave, was 2.52 per cent on Thursday.
The state's mortality rate is 1.2 per cent, while that of the nation is 1.33 per cent.
The state now has 4.37 per cent of the national total of active cases, and is sixth on the list of states with the highest number of such cases.
Bengal snapped out of a 97-day streak of constant fall in the total of active cases ahead of the Puja season, on September 26. Since then, in the past 26 days, the state recorded a rise in its total of active cases for 15 days, a fall for 10 days and no change for a day.
Bengal now has more than 15.83 lakh Covid-19 cases, since the first was logged in March last year. The total includes over 15.57 lakh recoveries and 19,021 deaths.