Coronavirus scare shuts Tagore museums
On Friday, the university authorities had decided not to hold Basanta Utsav for the 'time being'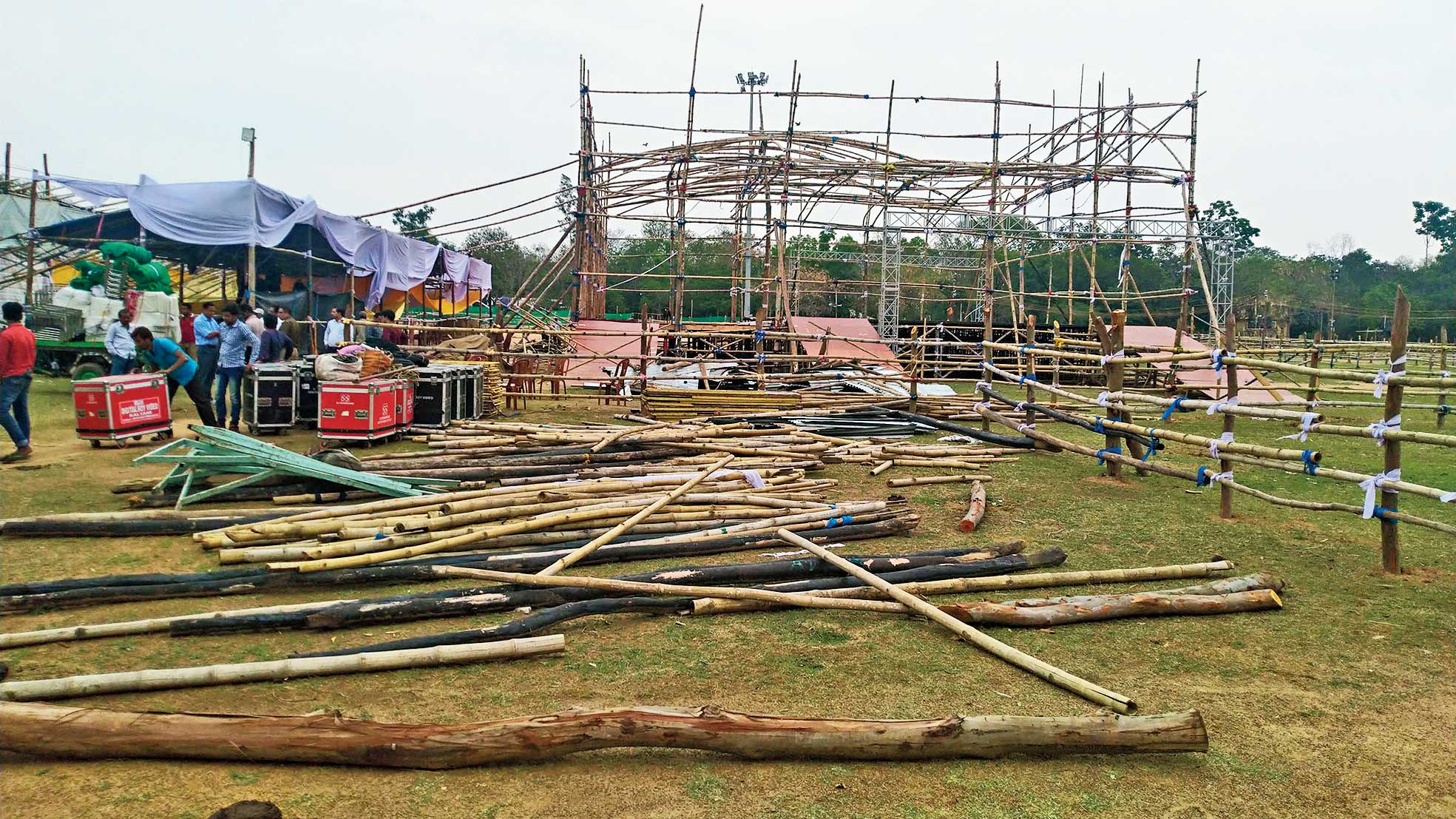 ---
---
Visva-Bharati on Saturday decided to temporarily shut down from Sunday three museums — Rabindra Bhavan, Santiniketan Griha and Bangladesh Bhavan — to avoid mass gatherings at a time the coronavirus is spreading.
"This is to inform all visitors that the museums in Rabindra Bhavan, Santiniketan Griha and the Bangladesh Bhavan would be closed from March 8, 2020, till further notice. However, the library and archive of Rabindra Bhavan and the library of Bangladesh Bhavan will remain open," a notice issued by the special officer of Rabindra Bhavan, Nilanjan Banerjee, said.
The closure of the three facilities, which enjoy heavy footfall, could cause the university a loss of around Rs 1.5 lakh in revenue every day. Sources said this would be the first time that the museums would be closed in fear of the outbreak of a disease.
On Friday, the university authorities had decided not to hold Basanta Utsav for the "time being".
Rabindra Bhavan museum houses memorabilia related to Rabindranath Tagore, including a replica of the Nobel Prize he had received. The museum gets an average footfall of around 5,000 daily.
Bangladesh Bhavan showcases gifts from the Bangladesh government to Visva-Bharati. The museum was inaugurated by the Prime Ministers of the two countries — Narendra Modi and Sheikh Hasina — on May 25, 2018.
Santiniketan Griha is the first building in Santiniketan that Rabindranath Tagore's father, Maharshi Debendranath Tagore, had bought in 1862 from a local zamindar. Santiniketan Griha also houses a museum.
Officials said they took the decision to close the museums as thousands of people from various countries visit them along with a large number of school students.
"We know that the visitors will be disheartened and upset as they will not be able to enter the museums. But we should first protect ourselves from the deadly coronavirus. We will reopen them after the situation improves," said a senior Visva-Bharati official.
Ban on campus Holi
Visva-Bharati proctor Sankar Majumder has issued an order asking students not to play with abir or any other colour on the campus or at the hostels.