Covid safety plea by WBCS officers
Appeal to state committee and district magistrates over working environment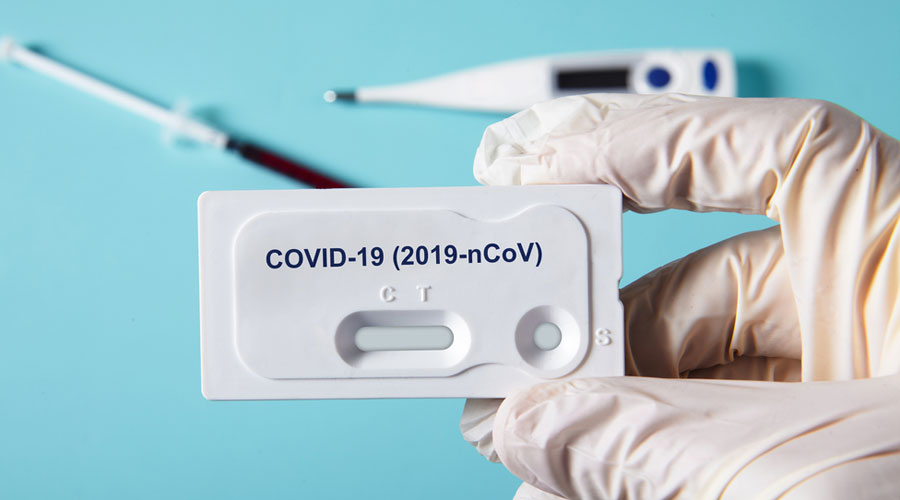 ---
---
At least eight district units of the WBCS (Executive) Officers' Association have written to their state committee and district magistrates, demanding better safety measures and work environment in the wake of a 38-year-old deputy collector's death from Covid-19 recently.
Debdatta Ray, a 2010 batch officer posted as deputy magistrate and deputy collector in Hooghly's Chandernagore, had died at Serampore's Covid hospital on July 13.
Sources said the demands included testing for all officers every fortnight, written assurance of hospitalisation with special priority when needed, the earmarking of one or two specific hospitals for WBCS officers, hassle-free admission to hospitals, a temporary cease to bulk transfers, lower crowds in state offices and Covid-19-related insurance benefits.
"The letters started going in at the district level by Wednesday, barely two days after Ray's passing," a senior WBCS officer posted in West Burdwan said, adding that the counterparts in East Burdwan, Bankura, Purulia, North Dinajpur, South Dinajpur and Jhargram had also submitted the demands to the state committee and district magistrates.
"At least 30 officials are infected with the novel coronavirus in North Dinajpur, Cooch Behar, Malda and Calcutta right now. There are many officers posted in other districts who were infected by the virus in the past. Such a spike in infections among our colleagues is our concern as we are at the frontline," the official added, explaining the WBCS officers were united through the association which has 1,750 members.
Officials said they were particularly worried as most of them were compelled to be "exposed" to "high-risk" environments such as bus stops and train stations. They had been posted to receive returning migrant workers at bus depots and railway stations in May and June.
Debdatta Ray had also been handling thousands of migrant workers coming in from other states at the Dankuni railway station.
Santanu Mukherjee, the state vice-president of the association, said officials in the state health department in Calcutta would look after treatment facilities for WBCS cadres and their family members.
In East Burdwan, the local WBCS officers wrote to district magistrate Vijay Bharti as well as the general-secretary of the association with a demands, including mandatory fortnightly testing.
"Seldom has an event shocked and stunned us as did the tragedy which took place on the morning of 13th July 2020. Debdatta Ray… sacrificed her life on the frontline fighting with the deadly monster called Covid-19…" the letter read.
Sources said following the demands of the WBCS officers, the government had already earmarked two government and two private hospitals for officials and their family members in Calcutta.