Theft as a side-effect of quarantine
East Midnapore school that housed migrants finds fans, benches missing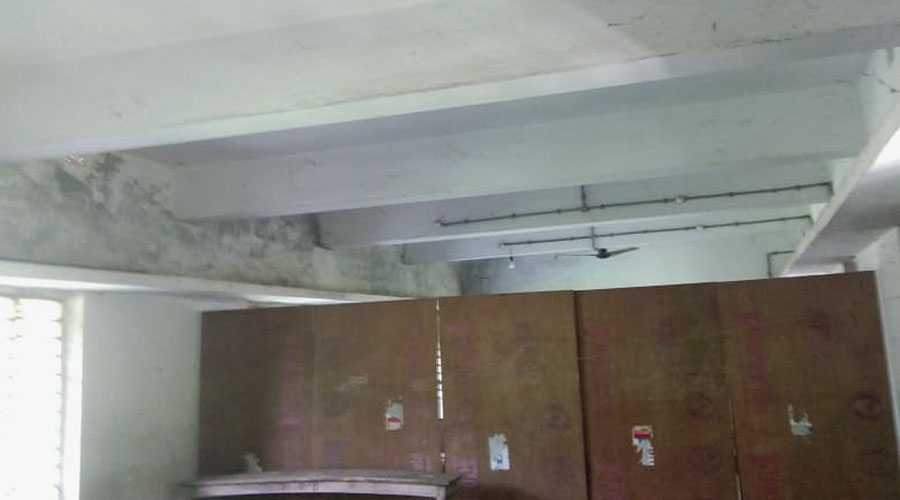 ---
Contai
|
Published 26.07.20, 03:39 AM
|
---
A school at a village in East Midnapore discovered an unusual side-effect of the coronavirus. 
The building of Maitana Girls' High School in the district's Ramnagar block, which was made into a quarantine centre for migrant, is now at least 13 ceiling fans and 35 two-seater benches short. 
The theft came to light on July 21 when school authorities got back custody of the institution from district officials and went inside to sanitise the campus that was being used as a quarantine centre since May 12. 
The school authorities at Maitana suspect youths of the area behind the theft. An FIR was filed with Ramnagar police in this connection on Friday.
Headmistress Debasree Dey called it "a shame". "We suspect some people in the area took advantage of social distancing and lack of surveillance on the premises when the school was used as a quarantine centre," she said. "We had never apprehended theft in our school. We thought the worst-case scenario would be a dirty building." 
Dey said they had handed over the premises to Ramnagar-II block at their request to quarantine youths coming into the village from Covid-hit states across the country.
Panchayat pradhan Soma Barik said she had requested block officials to order an investigation into the theft. "Our youths, who work as migrant workers, were coming back from Delhi, Mumbai and Gujarat after the Covid-induced lockdown in the country in March. We requested the school to lend their premises to quarantine them for everyone's safety. We were informed of the unfortunate theft on Friday. It should never have happened."
A migrant worker who had stayed at the facility but refused to be named also called the theft a matter of shame. "Now the school authorities are blaming us. Yes, we stayed there. At times, 15-20 people stayed there at a time. Then the flow (of migrants) reduced. The onus lies with the district officials to find out the real culprits and spare us of blame," he said.
Ramnagar II BDO Arghya Ghosh said he had not heard about the theft but would look into the matter.