Cable channels to telecast classes in Malda
Initiative to help the students who haven't been attending schools because of the Covid-19 pandemic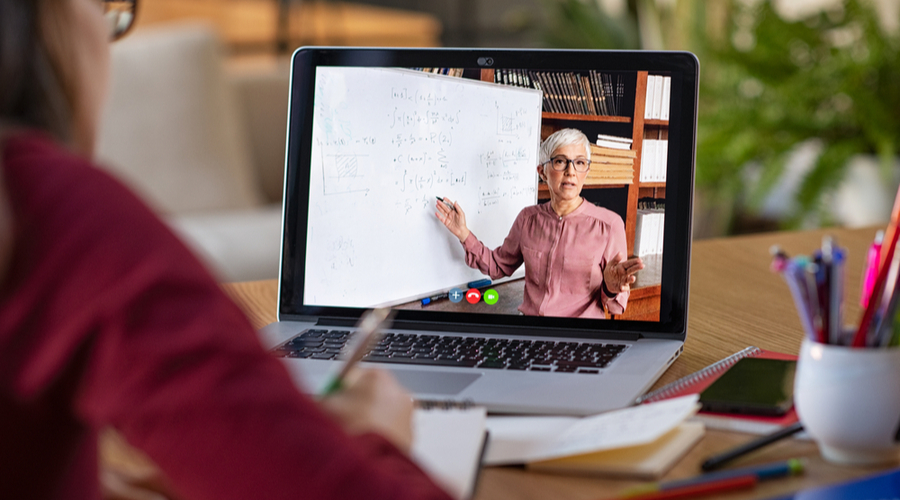 ---
|
Malda
|
Published 02.08.20, 03:38 AM
---
Students of higher classes at the state-aided Bengali medium schools in Malda district can attend classes of some key subjects while sitting at their homes from August 1.
All they have to do is to switch on their television sets at 11am and select any of the two local cable channels.
In Malda, the district administration has taken an initiative to help the students who haven't been attending schools because of the Covid-19 pandemic.
The administration has joined hands with two multiple-system operators (MSOs) to telecast recorded videos of classes conducted by teachers of different schools.
The facility, sources said, would benefit around 1.8 lakh students of the district and the neighbouring South Dinajpur district.
"Teachers of state-sided secondary and higher secondary schools of the district |have been short-listed by the district inspector of schools. Those teachers would prepare lessons and deliver the same in classroom style. The classes would be recorded and telecast by the cable operators," said Rajarshi Mitra, the district magistrate of Malda.
The idea was conceived by administrative officials after they found out that there were many students who did not have smartphones or computers at home.
"However, many families have television sets at home. That is why we thought of engaging cable operators who have agreed to help us without any charges. The classes are important for students who are in Classes IX, X, XI and XII," said an official.
Every day, classes would be held from 11am to 1pm.
"Initially, the facility would be opened for students of Classes IX and X and within a week, students of Classes XI and XII can also have the opportunity to attend tele-classes," Arnab Chatterjee, an additional district magistrate, said.
Also, the administration has decided to open a |channel on YouTube where videos of these classes would be uploaded on a regular |basis.
"This would enable students who have the facility to access YouTube to see the videos for learning at their convenience or in case they miss the telecast," added Chatterjee.
Udayan Bhowmik, the DI of schools, said they had already disseminated the information among teachers.
"We have got a good response from the teachers. A panel of resource-teachers has been prepared and the panel will help us get in touch with teachers of different subjects," he said.
The district education department, sources said, has in fact prepared a routine of the classes to be telecast every day. For students of Classes IX and X, there will be maths classes on Monday and Friday, physics classes on Tuesday and Saturday and life science and geography classes on Wednesday and Thursday.
Those studying in Classes XI and XII will have the option to attend classes of subjects like political science, philosophy, maths, physics, chemistry and biology from Monday to Saturday in stipulated slots. The students would be informed about the classes by the school authorities, said sources.
"The students and their guardians have welcomed the initiative. It would be of great help for students who have been missing classes for months," said Bimal Pramanik, a schoolteacher.